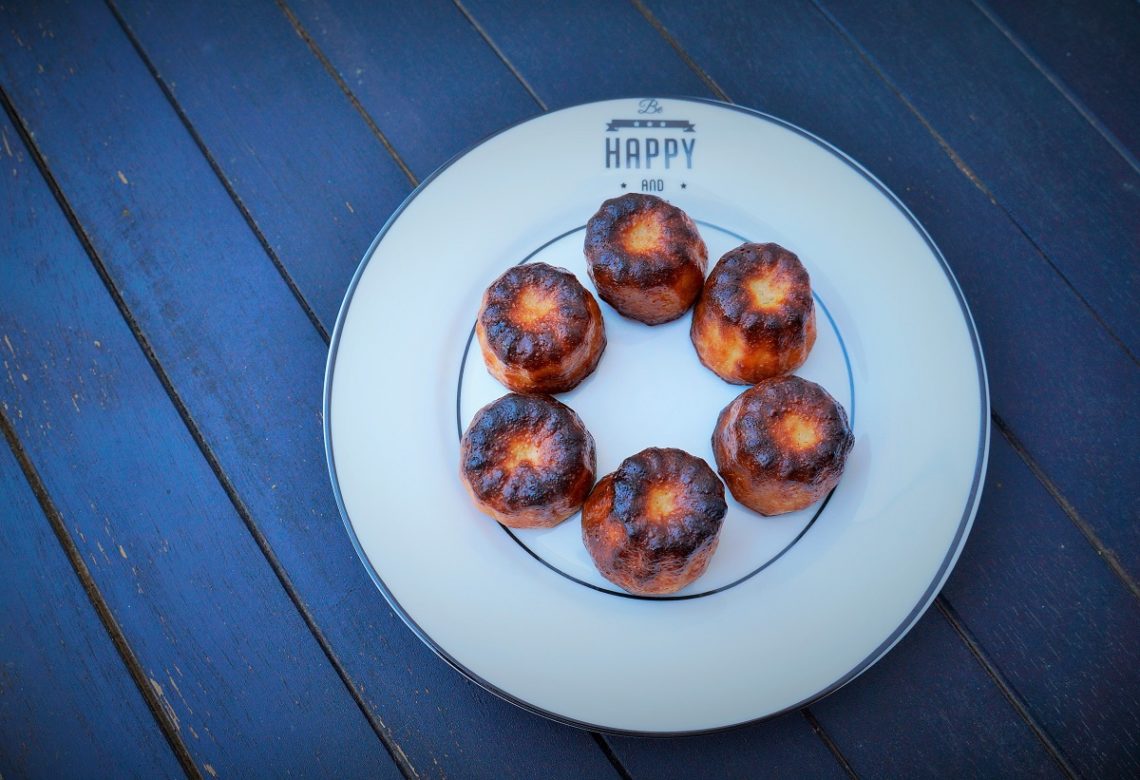 Cannelés are small little cakes that come from Bordeaux, a beautiful city in France on the Atlantic coast. They are usually ate for breakfast, tea time or with a coffee in the end of your meal. Here is my recipe for 16 big Cannelés. You will need a Cannelés cake pan to cook them, I am using a silicone one because it is easiest to remove the cakes in the end but you can also use a traditionnal copper cake pan (if so, don't forget to grease it and dust with flour before pouring the dough inside). With this recipe, you will have 2 eggs whites left so don't hesitate to check out my Meringues or Amarettis recipes to use them!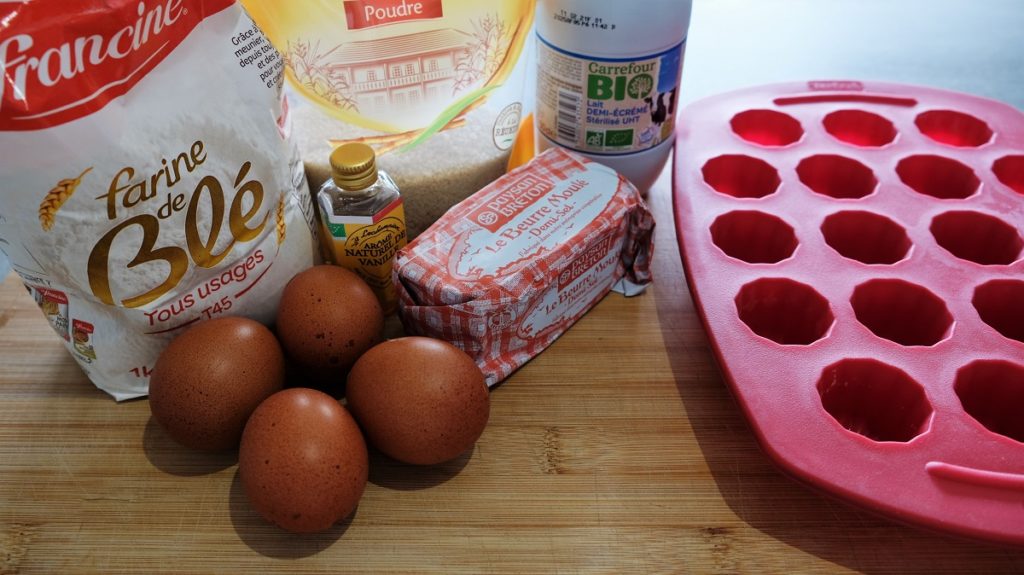 Ingredients:
50 cl milk (full-fat or semi-skimmed)
25 g butter
120 g all purpose flour
200 g blond sugar
2 eggs + 2 eggs yolks
5 tablespoons dark rhum
1 teaspoon vanilla extract

Recipe:
In a mixing bowl, mix the flour with sugar, then, add the eggs and eggs yolks. In a sauce pan, boil the milk with vanilla and butter. When it is boiling, remove from the burner and pour it inside the mixing bowl with the dough. Combine with a whisk. Let cool down at least 2h (you can also place it in the fridge for 24h). Pre-heat the oven at 220°C. Pour the dough in cannelés cake pans until 5 mm from the borders. Bake them for 10 minutes, then, low down the heat at 180°C and lett cook again 30 minutes. When they are ready, remove them form the oven and let them cool down for 10 minutes before removing them from the cake pan.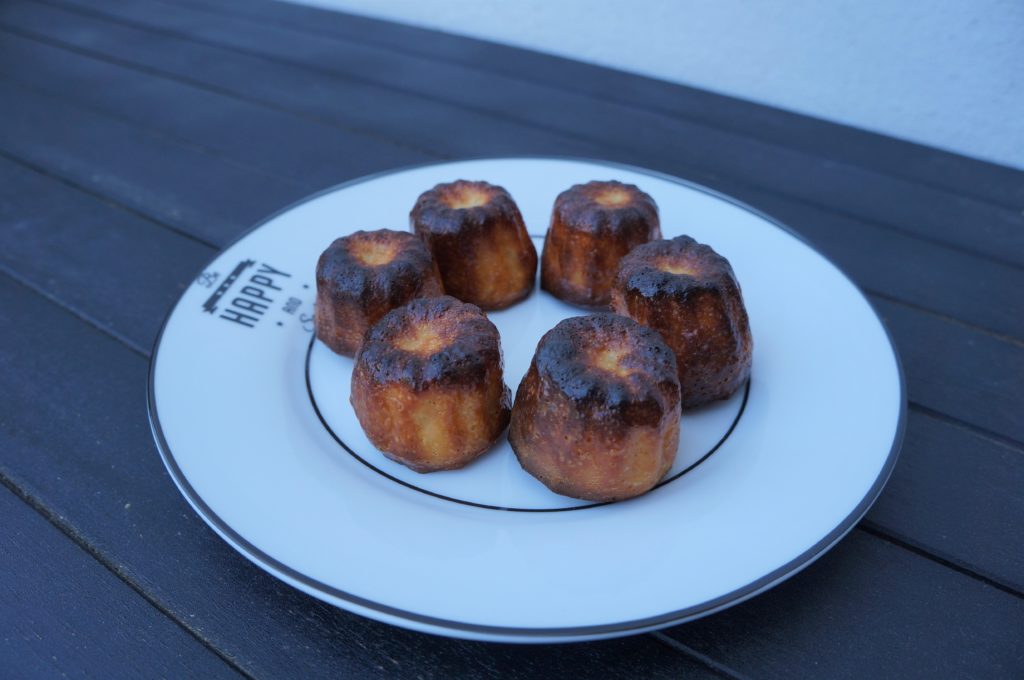 ---