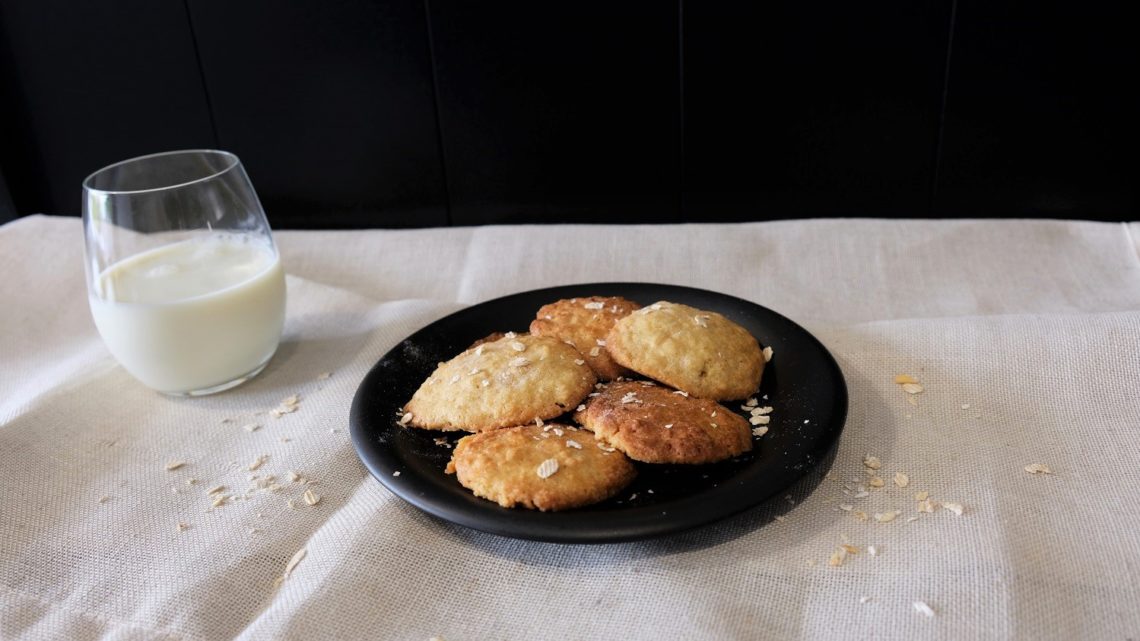 Do you love cookies? I do! Especially oatmeal cookies… It is a very good way to start your day with a lot of energy in a small amount of food. Easy to do, I chose organic oatmeal and eggs for a better taste and do prefer regular salted butter to unsalted one. I know there are a lot of recipes for this kind of cookies but I found in this one the perfect taste for me. You can also freeze your cookies if you want to keep some ready for further days. Quite simple: follow all the recipe but stop yourself before baking; when your dough balls are ready, place them in plastic bags going into the freezer. The day you want to use them, you will only have to place your balls on the hotplate covered by a baking paper and bake it the same time as for fresh ones. Your cookies will be a little more thick so if you want them to be flat, just press them with a spatula after 4 minutes baking. That's all!
Ingredients for 30-40 cookies:
100 g flakes (oatmeal)
225 g flour
180 g regular salted butter
280 g brown sugar
2 eggs
2 vanilla pod
1/2 teaspoon baking soda
Recipe:
In one bowl, mix the flour, baking soda and flakes together. Put the butter in a saucepan and place it on the burner to soften it slowly. Cut the vanilla pods in two pieces and take off the seeds. Pour the butter in a second bowl and add the vanilla seeds, eggs and brown sugar. Beat the ingredients together. Add the dry ingredients from the first bowl in the second bowl and mix. Place the preparation in the fridge during 30-40 minutes until hardening. Preheat the oven at 365°F (185°C). Prepare the hotplate by placing a baking paper on it. Take off the fridge your preparation and form small balls of it with your hands (might be the size of a tennis table ball). Place them on the baking paper leaving some space between them. Press a little bit the balls and place them in the oven. Bake it 8-10 minutes until colouring golden. Remove from the hotplate when it's cool and serve it with your favorite morning drink.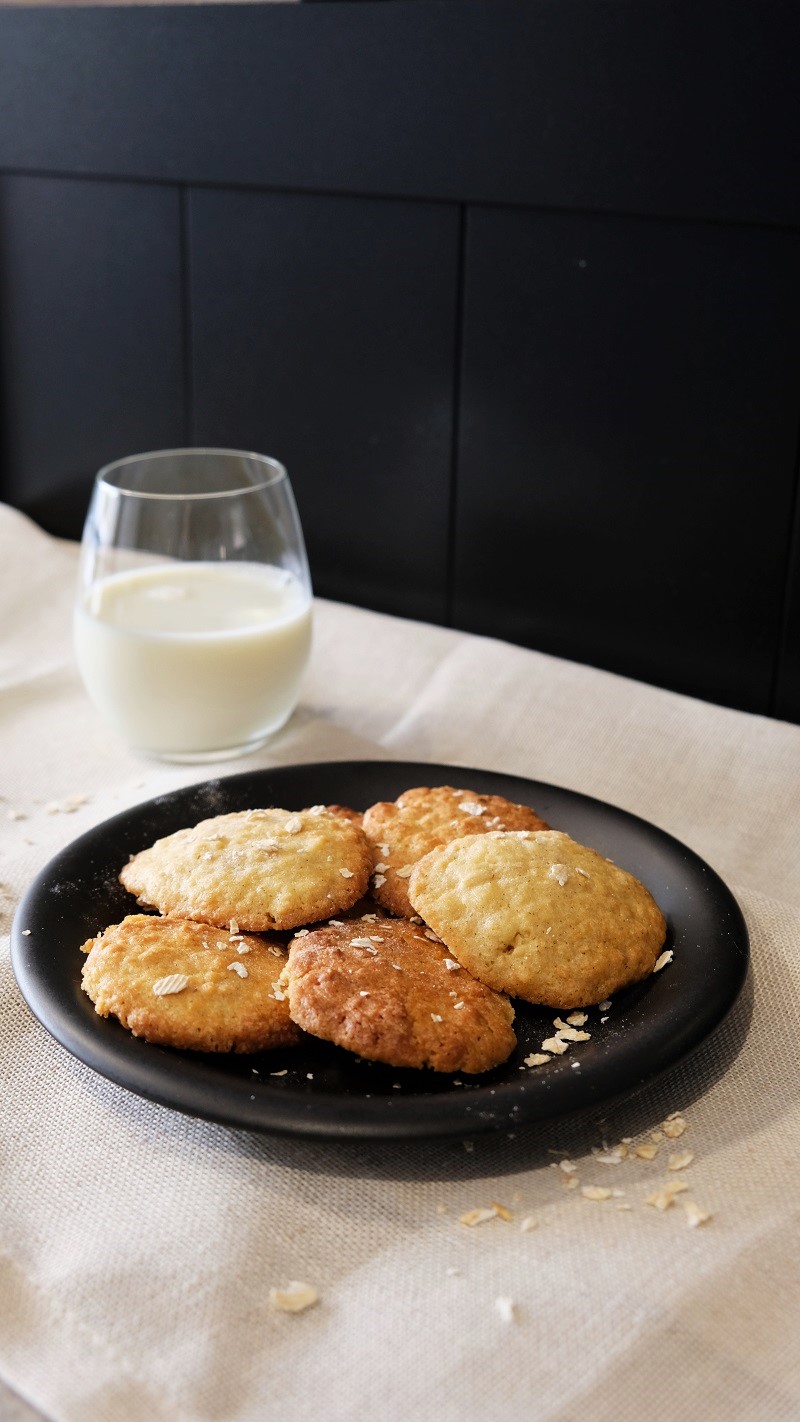 ---