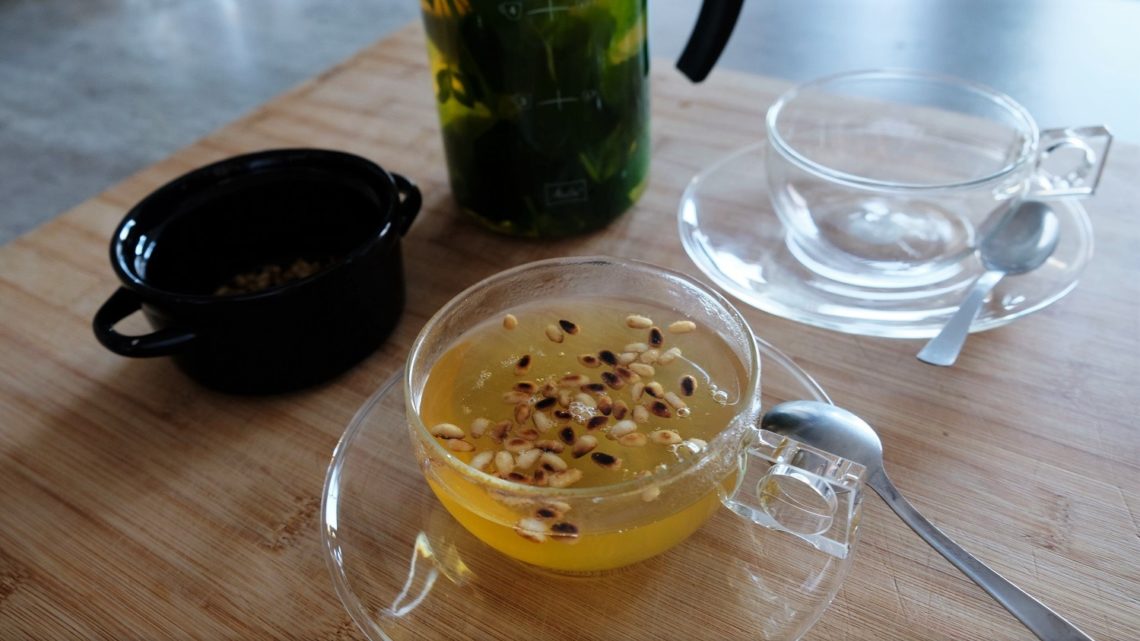 Tunisian Mint Tea with Pine Nuts
I will always remeber the tea I used to drink while traveling in Tunisia: a delicious mint tea with roasted pine nuts! This is partly why I have planted mint in my garden, to be able to do it at home. Here is everything you will need to make your own… I prefer to grill my pine nuts than to roast them but you also can roast them if you prefer.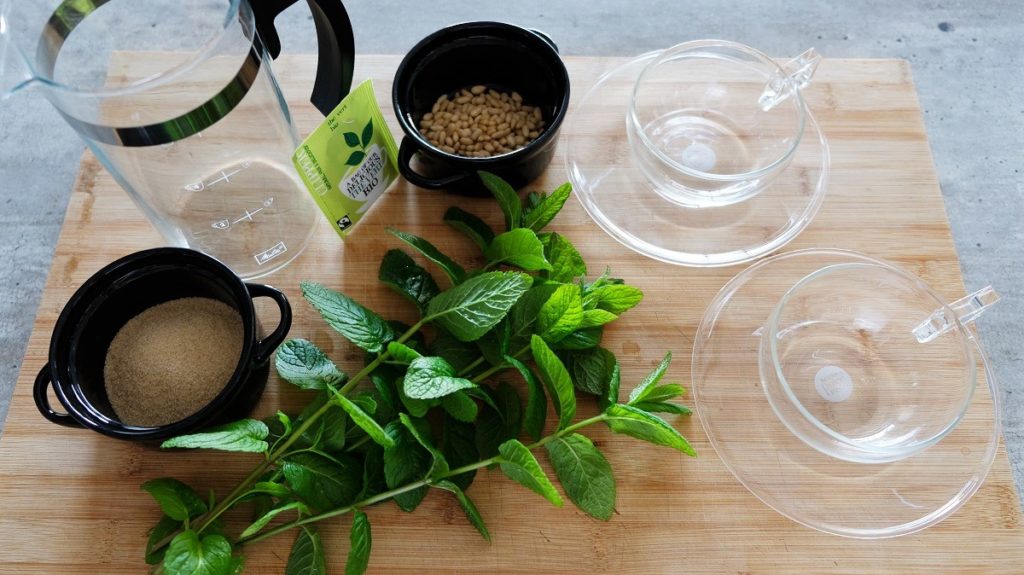 Ingredients:
4 fresh mint branches
60 g sugar
80 cl water
1 green tea bag
4 tablespoons pine nuts
Recipe:
Boil the water and wash the mint. Place the mint with sugar and tea bag in a teapot. Add the hot water and mix with a spoon. Cover and let infuse 5-8 minutes. During this time, grill your pine nuts in a frying pan on the burner at medium temperature. Serve the tea in cups with 1 tablepoon of grilled pine nuts.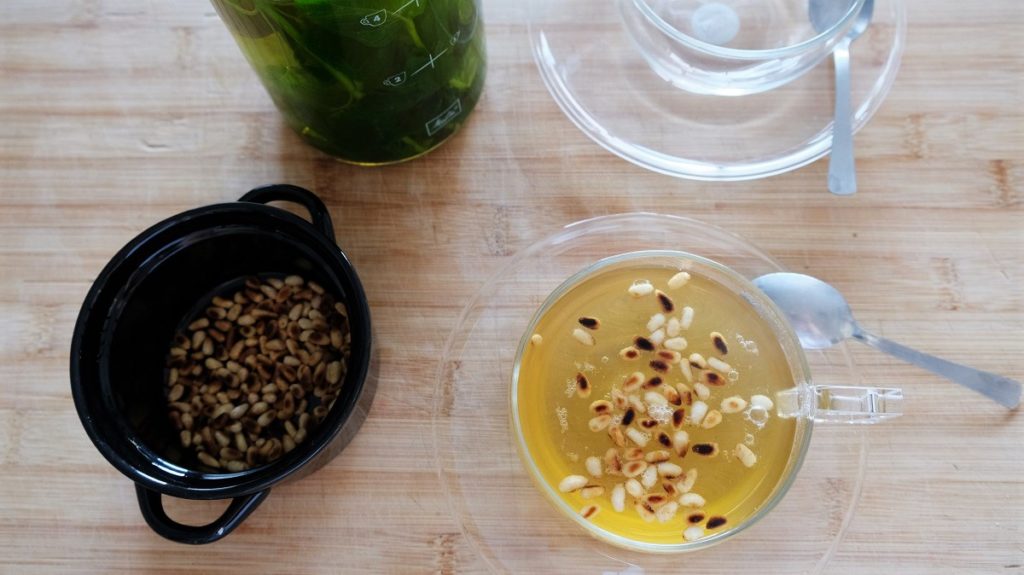 ---