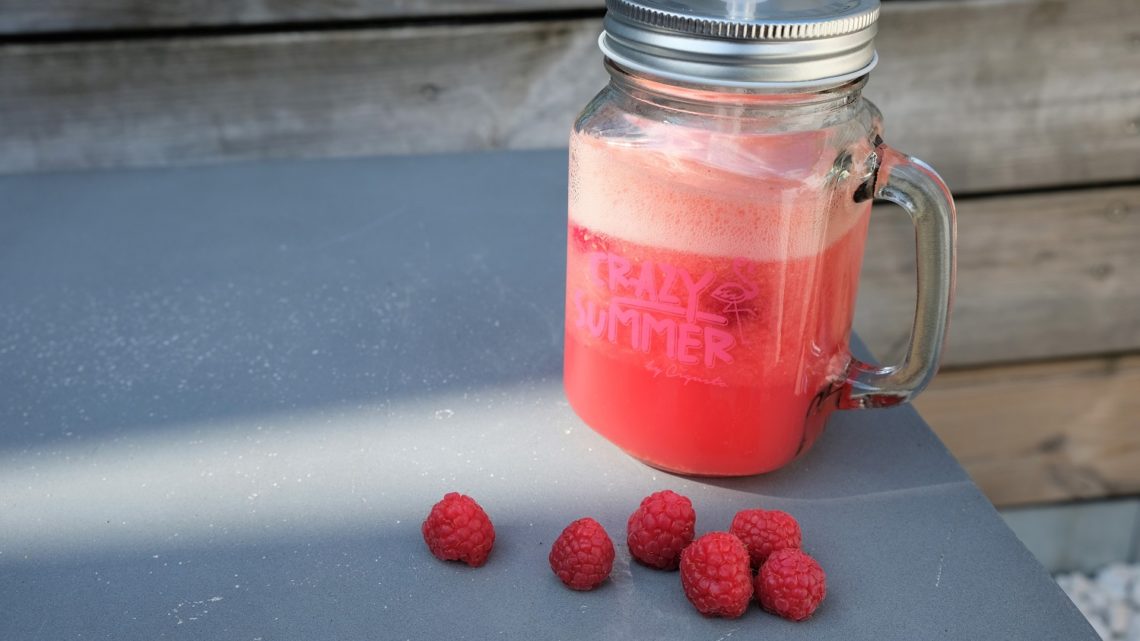 Raspberry Grapefruit Lemonade
For a refreshing and tasty drink, opt for the lemonade. I tried this one during summer combining raspberry and grapefruit and really enjoyed it! For the sparkling water, we have a sodastream at home, means that we make our own, but you can use the one you are used to (select one not too much salty). I have added some white beet sugar but you can also use superfine sugar (same quantity) or brown sugar (1 teaspoon).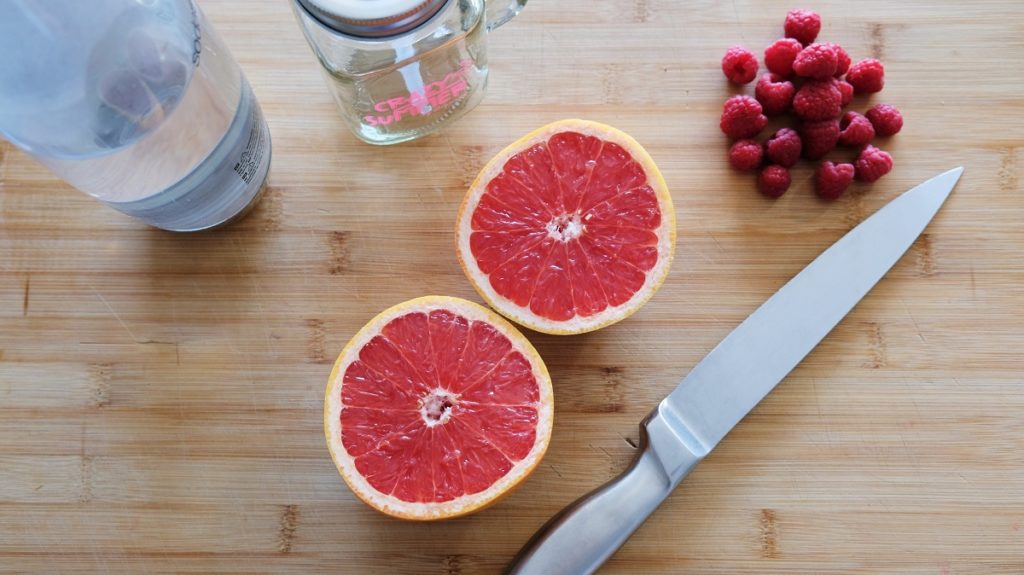 Ingredients for 2 glasses:
20 raspberries
1 grapefruit
1 glass sparkling water
1 tablespoon sugar

Recipe:
Squeeze the grapefruit and add it in a blender with 15 raspberries and the sugar. Mix until everything is liquid. You can filter the preparation if you don't want to have some raspberries seeds. Add the water and pour in your glasses. Place the raspberries remained and serve. Enjoy your drink!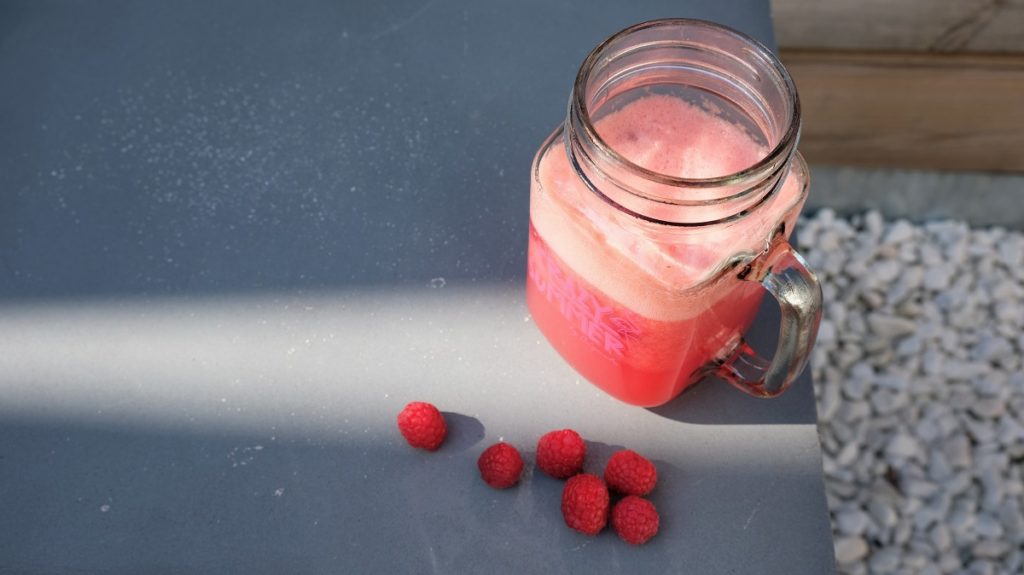 ---