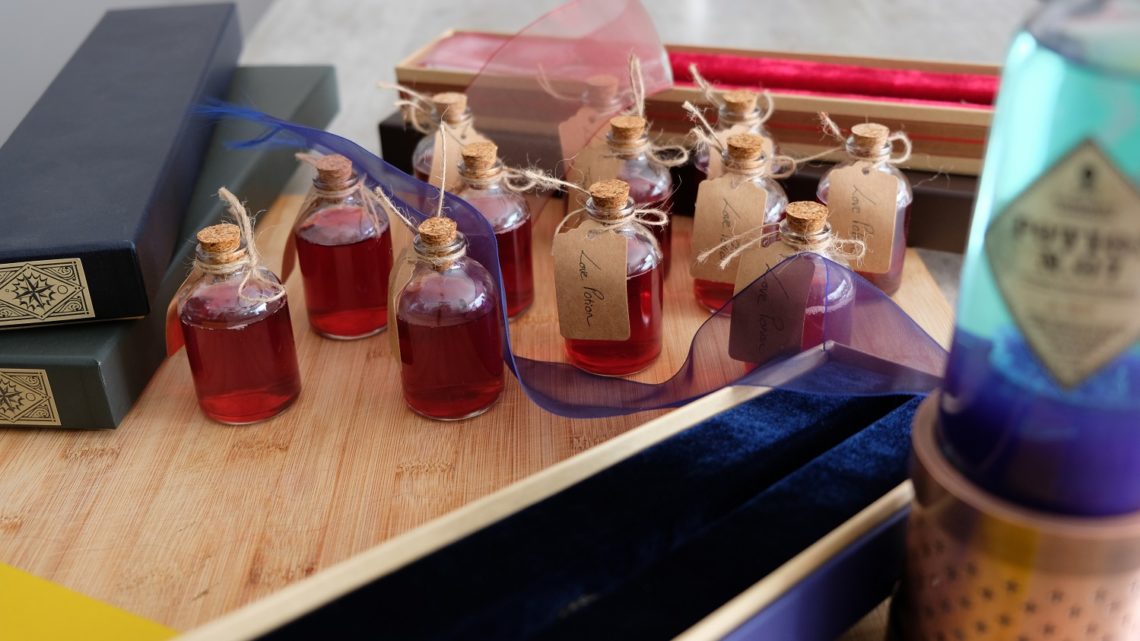 As Harry Potter fans, my husband and I decided to create our own love potions as guest gifts for our wedding. We have founded many different recipes and finally tried to create something that seemed to be good. And it was a success after a few combinations. So here is the final good result for delicious love potions…
Ingredients for 600ml (4 glasses):
2 tablespoons dry hibiscus flowers
500 ml water
120 ml sparkling water
2 teaspoons honey
1 teaspoon vanilla extract
10 tablespoons concentrated strawberry syrup
3 teaspoons concentrated mint syrup
Recipe:
Pour the water in a saucepan and make it boil. Turn off the heat and add the hibiscus, honey and vanilla extract. Mix to combine honey with water and let it rest for 15 minutes. Remove the hibiscus and let cool down for 30 minutes, then, place in the fridge for 30 minutes. Add the concentrated strawberry and mint syrups and mix, the add the sparkling water. Serve in glasses with or without ice cubes.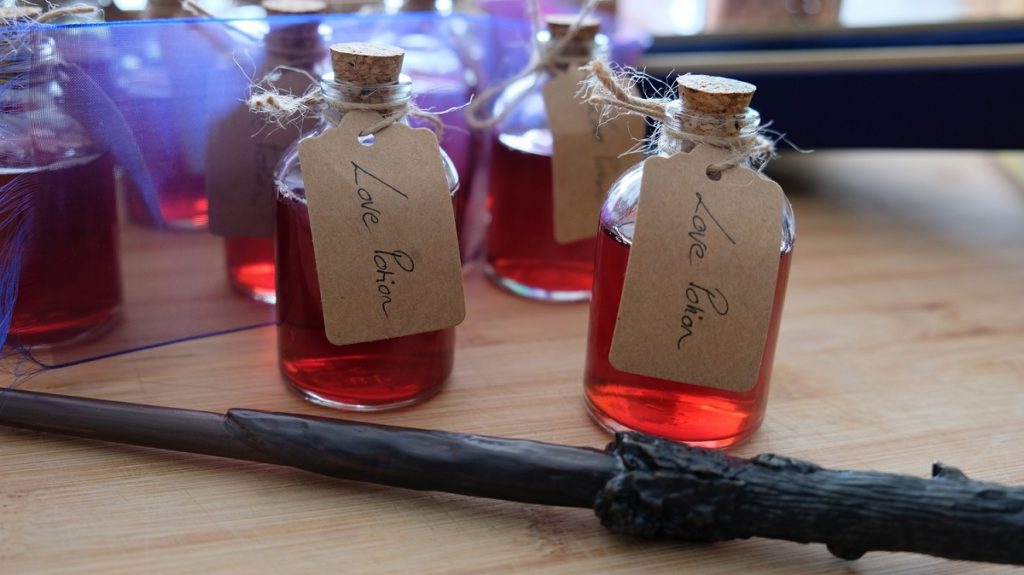 ---