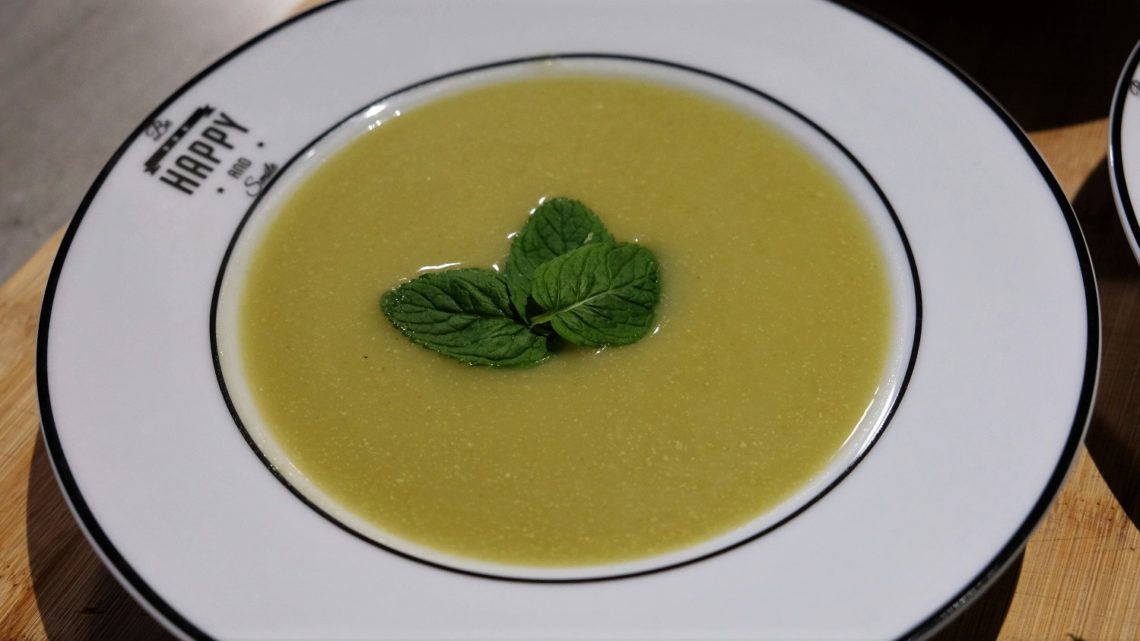 In the Spring season, I really enjoy to cook peas! But since a few time, I have been looking for recipes that I have never done before because I didn't want to waste a part of my vegetables: carrot tops, radish greens and now, pea pods! We have been facing rainy cold days since a few days so I have decided to cook a delicious pea pod velouté. Here is my recipe…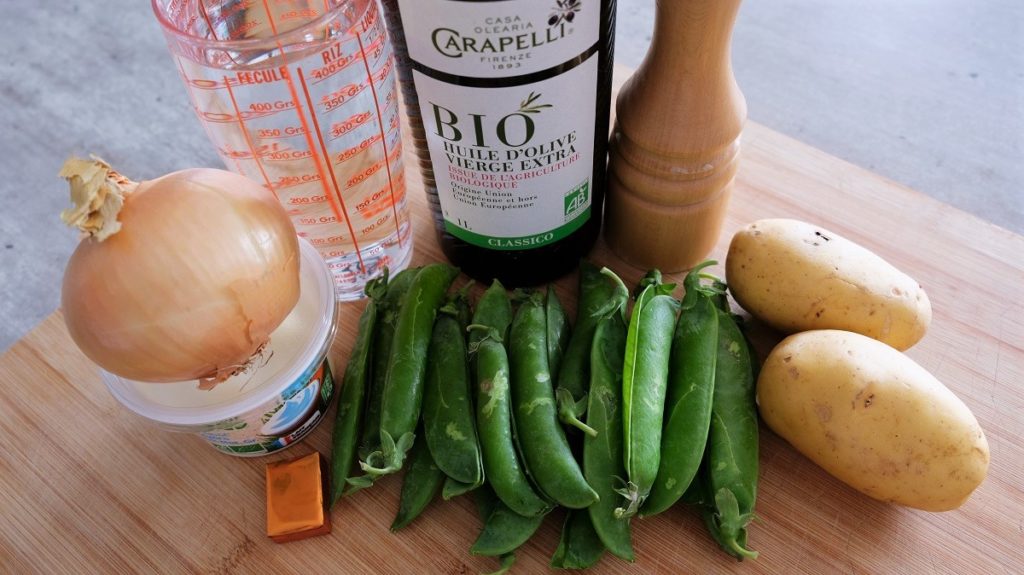 Ingredients:
150 g pea pods
2 potatoes
1 onion
2 tablespoons olive oil
2 tablespoons crème fraîche (use a vegetable crème fraîche the vegan version)
1 chicken stock cube
1 L water
black pepper

Recipe:
Wash and cut the pea pods. Peel and cut the potatoes in pieces (remove the stem). Peel and chop the onion. Place a sauce pan on the burner at medium heat and pour the olive oil inside. Add the onion, potatoes and pea pods and  brown during 5 minutes. Then, add the water and make it boil. When the water is boiling, reduce the heat at medium-low temperature and let cook 30 minutes with a cover. When it is cooked, mix with a hand blender. Sieve your soup in a food mill or colander to remove the fibers. Pour the soup back into the sauce pan with the crème fraîche and black pepper. Mix with a spoon and serve with some fresh mint leaves.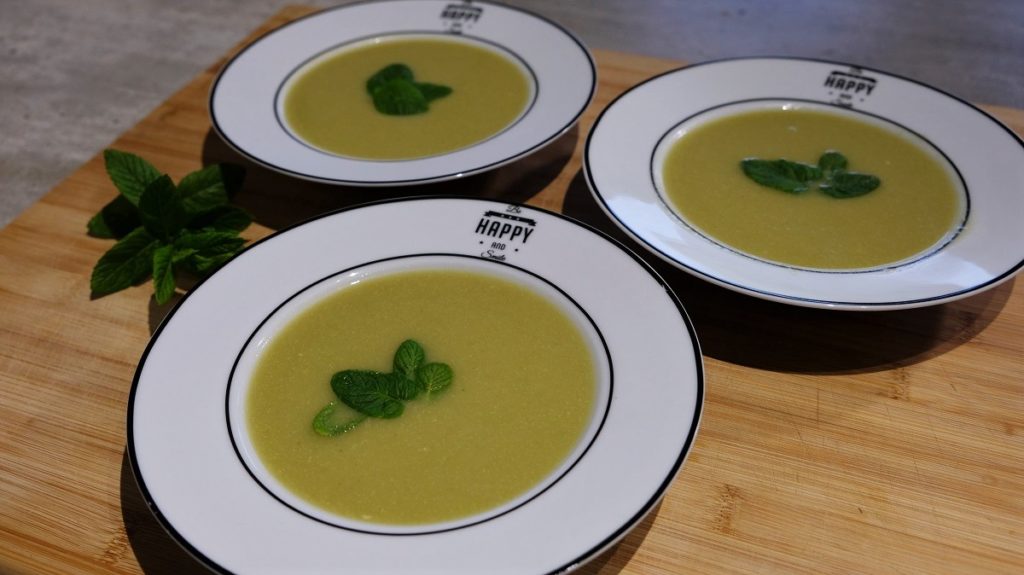 ---