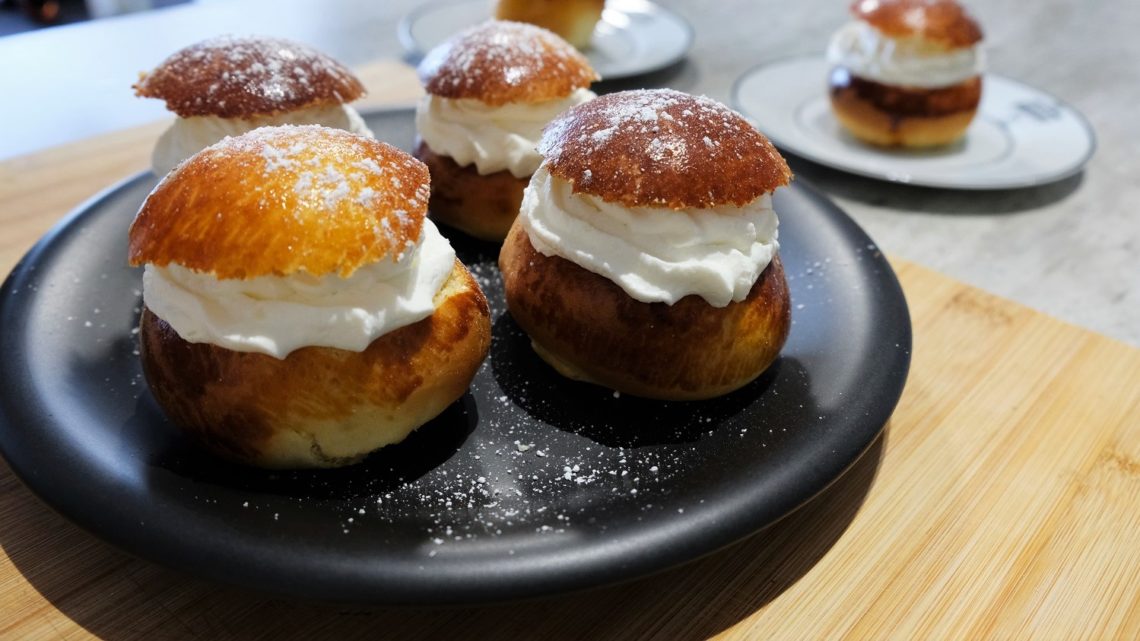 Tasty Swedish Brioche filled with almond paste and whipped cream, Semla is one of my favorite Nordic dessert…!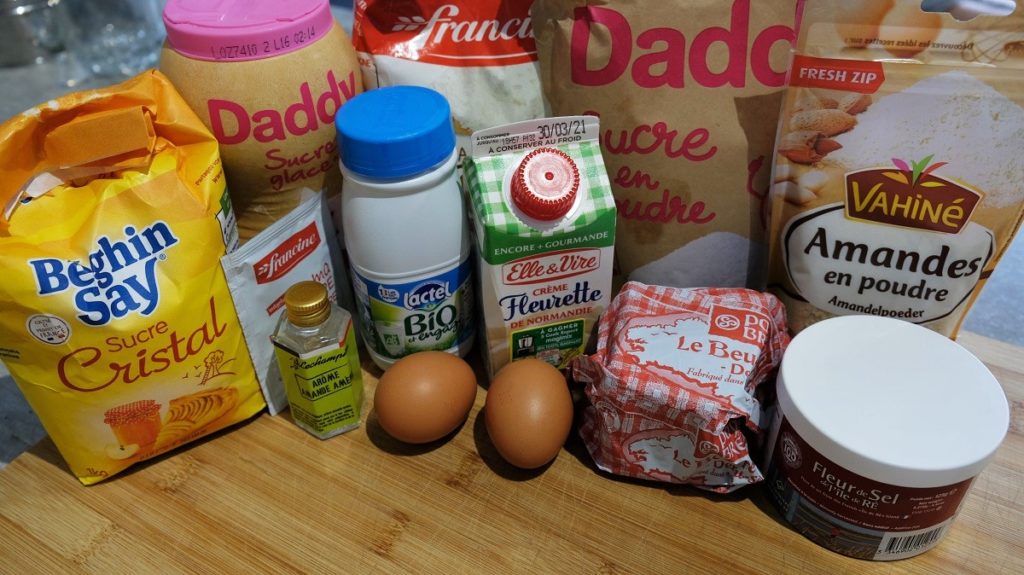 Ingredients:
270 g flour T45
12 cl milk
5.5 g express yeast
25 g butter
20 g granulated sugar
2 eggs
1 pinch of salt
20 cl single cream
90 g icing sugar
100 g almonds powder
40 g sugar
1 teaspoon bitter almonds extract
Recipe:
In a bowl, combine the yeast with the lukewarm milk. Add the granulated sugar, butter and 1 egg. Using a pastry robot or kneading machine, combine them together adding the flour. Finally, add the salt. In the end, shape a ball with the dough and let it rest in the bowl for 1h covered by a tea towell. When the times passed, flour your kitchen countertop and form the dough like a long bread. Cut it in 6 equal pieces. Shape each part in balls by joining the dough below. Place them on a baking tray covered with baking paper and let them rest 30 minutes. Then, preheat the oven at 355 °F (180°C) and using a brush, brush your brioches with 1 egg yolk everywhere except under. Place them in the oven for 15 minutes. Remove them from the oven and let cool down on a shelf before cutting. When it is cold, cut the top and remove some crumb in the center. In a mixing bowl, prepare the almonds paste by combining 1 egg white with the bitter almonds extract, almonds powder, 60g icing sugar and 40 g sugar. Using a teaspoon, filled the brioches with the almonds paste. In a mixing bowl, prepare the whipped cream: whith and electric whisk, combine the 30 g icing sugar remained with the single cream until it becomes solid. Using a rubber spatula, filled a pastry bag with the whipped cream (I used a star tip for the decoration) and decorate the top of your brioches without the cover. Finally, place their covers on top and dust with icing sugar before serving.
---