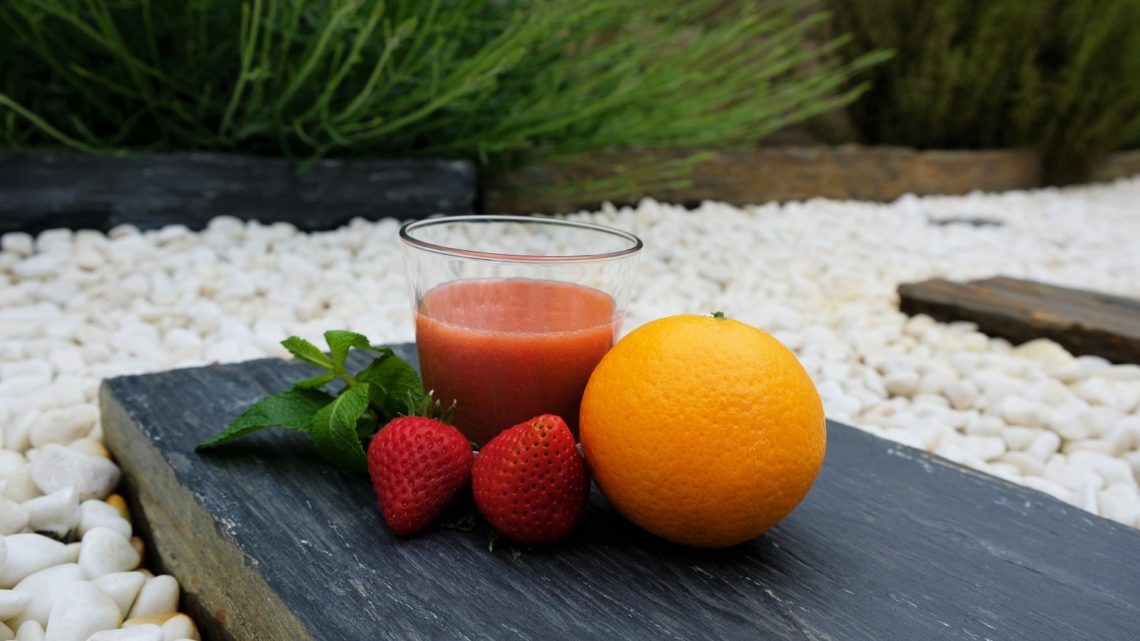 Smoothie Orange, Strawberries & Minth
Looking for a good smoothie? One of my favorites is made with Orange, Strawberries and Minth… Fresh and delicious for all day long! Depending on how smooth and sweet you like it, you can adjust the volume of water and sugar needed.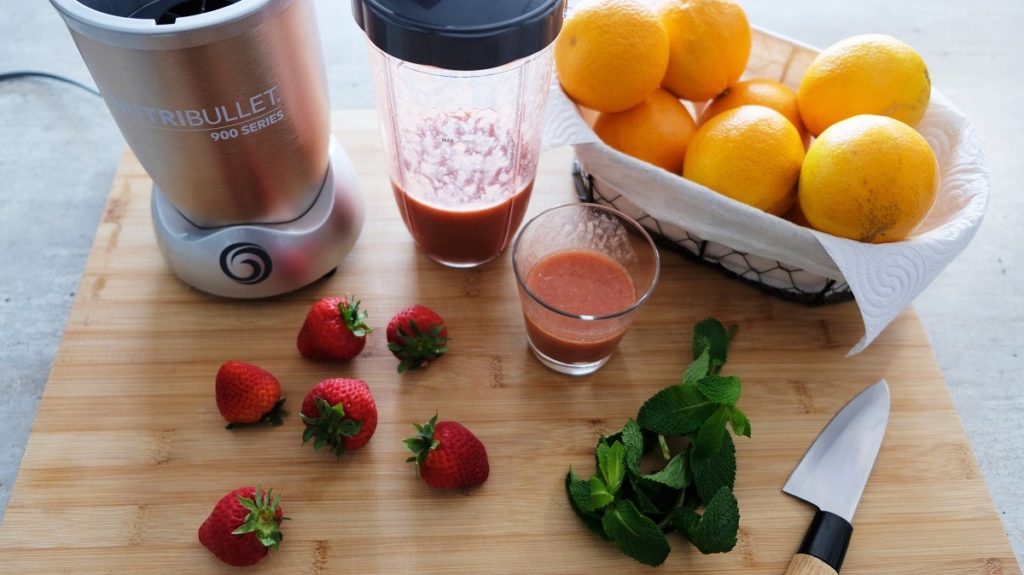 Ingredients for 1 bottle:
1 orange
1 cup strawberries
1 sugar cube
4 mint leafs
18 cl water
Recipe:
Peel the orange. Take off the leafs from the strawberries. Add all the ingredients in your blender (mine is the Nutribullet 900 serie): orange, strawberries, minth, sugar cube and water. Mix for 10-15 seconds until liquid and serve!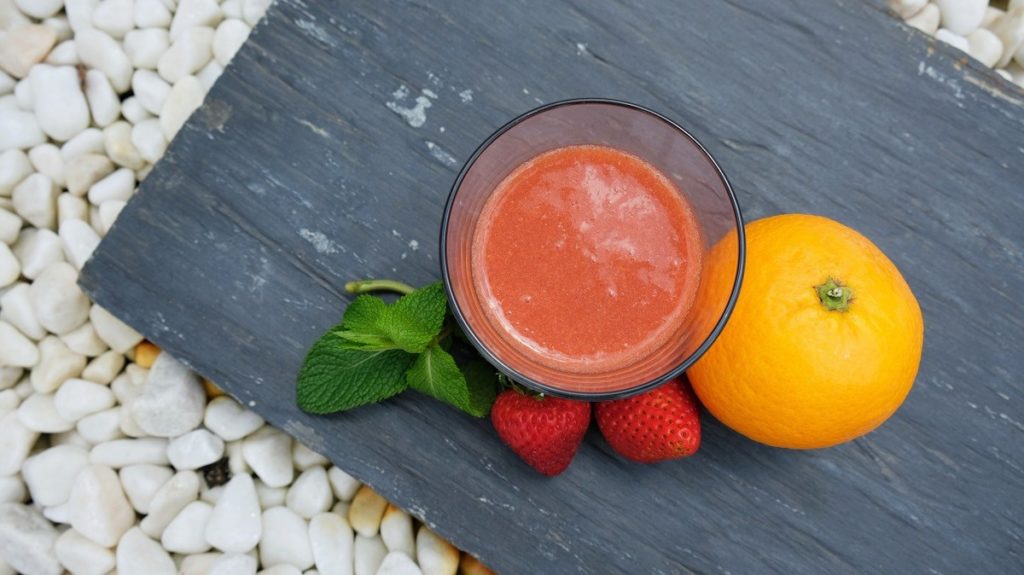 ---