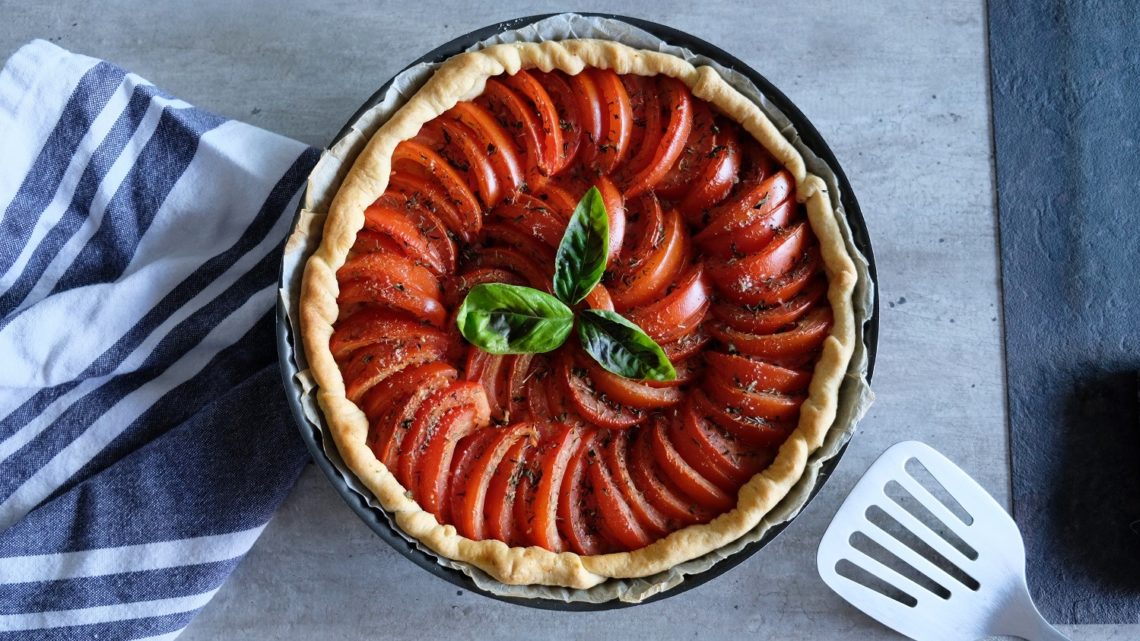 Summer is the season for eating tomatoes in many ways and this tomatoes tart recipe is perfect for a starter or if you invite friends or family for a drink! Quite easy and fast to make, it is also really tasty. You can make it with red tomatoes like I did but also with many colors.
Ingredients:
5 big tomatoes
1 puff pastry
35 g grated parmezan
6 basil leaves
3 tablespoons french mustard (Dijon mustard)
1 tablespoon black pepper
1 teaspoon thyme

Recipe:
Preheat the oven at 365°F (185°C). Cut the tomatoes in slices. Place the puff pastry in a tart baking pan covered by a baking paper. Spread the french mustard on the puff pastry and make holes all over with a fork. Sprinkle the grated parmezan, then, place the tomatoes slices all over inside in a nice way like you can see on the picture. Season with black pepper and thyme. Place in the oven for 20-30 minutes for a white puff pastry and 35-40 minutes for a wholemeal flour puff pastry. Remove from the oven and decorate with basil leaves on top before serving.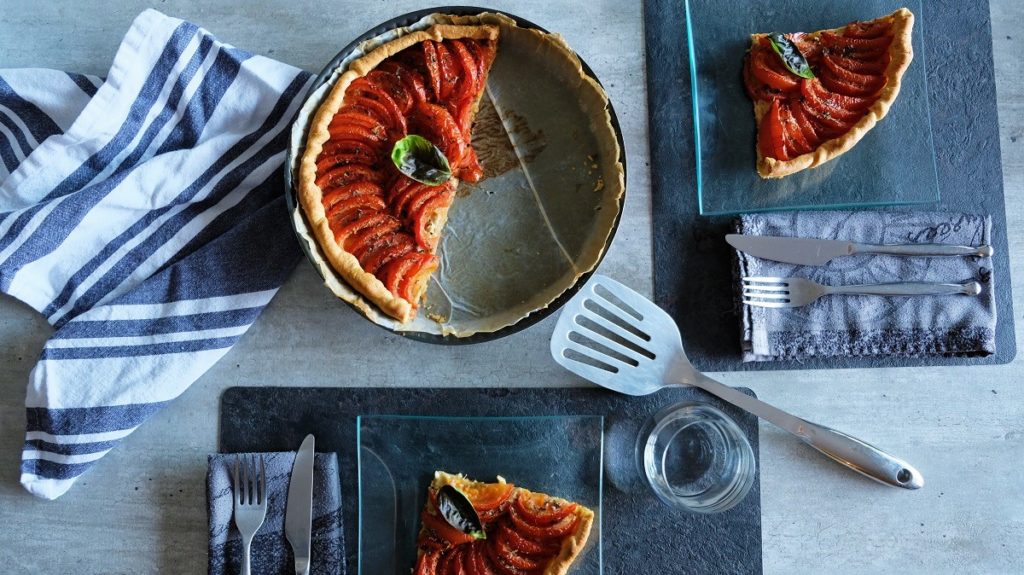 ---