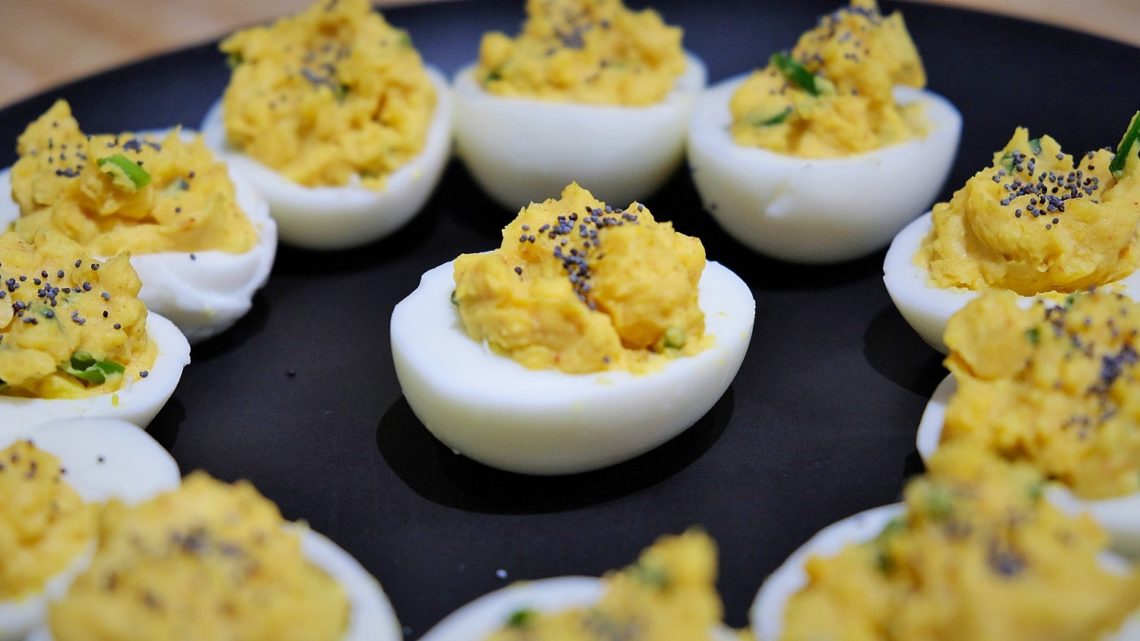 Mimosa eggs are really easy and fast to prepare. Perfect for an aperitif, brunch or starter for your lunch or dinner.
Ingredients for 6 eggs:
6 eggs
4 tablespoons french mayonnaise
1 teaspoon paprika powder
1 teaspoon poppy seeds
4 chives pieces
water
Recipe:
Put your eggs in a sauce pan and cover them with water. Place the sauce pan on the burner at high temperature. When it is boiling, reduce the heat at medium-high and let cook 10 minutes. When the cooking is over, remove the water from the sauce pan and add some cold water inside with your eggs. Let it cool down beside for 5 minutes. Remove the water from the sauce pan and peel your eggs. On a chopping board, cut them in two parts. Remove the egg yolk and put it in a mixing bowl with the french mayonnaise, paprika and chopped chives. Using a fork, mix all those ingredients together in the bowl. Using 2 small teaspoons, fill up the eggs whites with the eggs yolk mixture and spread some poppy seeds on top before serving.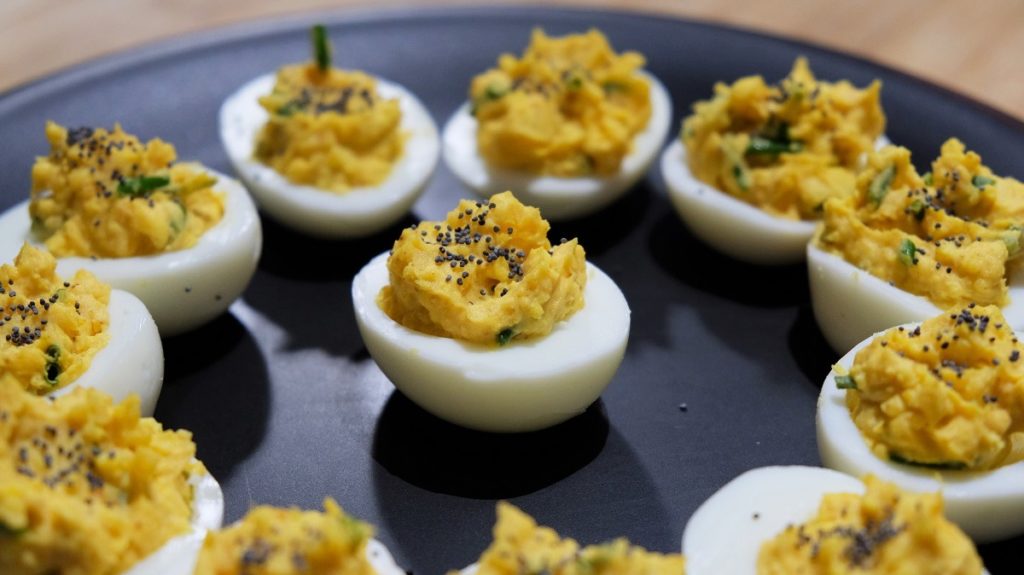 ---