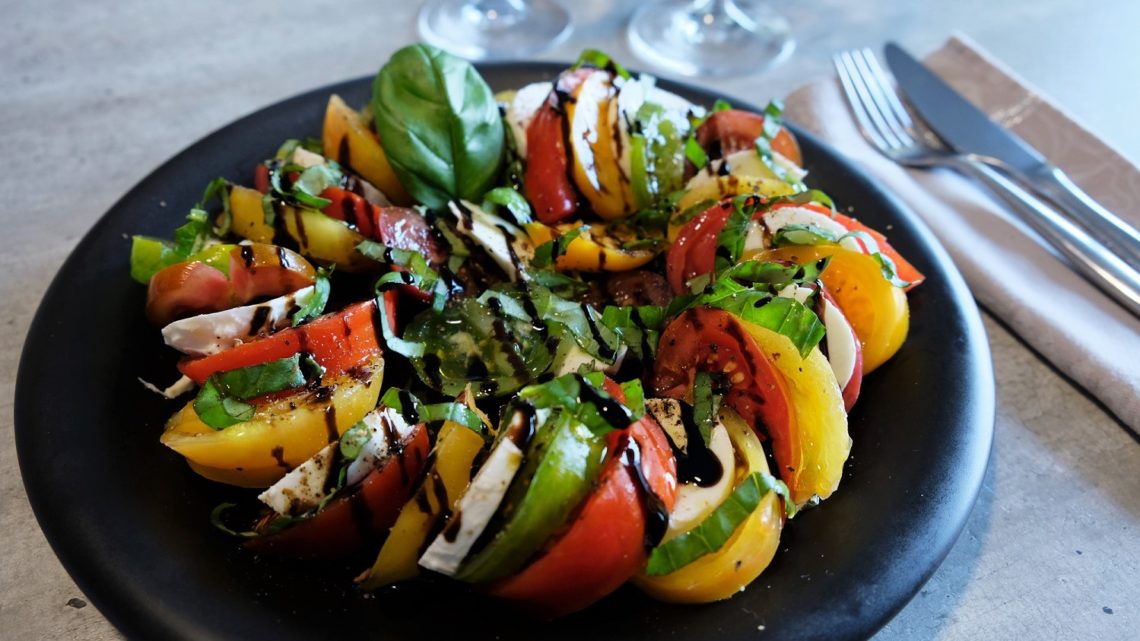 Summer is coming and it's my favorite time for cooking tomatoes! I love salads and tomatoes and use them in a lot of recipes. We are lucky to have so many types including different colors, great to create cool dishes. Here is my recipe for the perfect Tomatoes Mozzarella Salad. For this one, I chosed to use those types of tomatoes: Red Beefsteak, Green Beafsteak and Hairloom. I also wanted to add some cocktail tomatoes as you can see on the picture but it was enough with the others. For the Mozzarella, use the most common which is soft but remain solid instead of the burrata or di buffala which are too liquid. For the olive oil, it is better if you use one with a nice taste, I prefer mine when it is strong. This recipe originally come from Italy where they only use olive oil, basil leaves and pepper for seasonning. Hope you will enjoy it…
Ingredients for 2 people:
2  Mozzarellas
6 or 8 Colored tomatoes (depending on their sizes)
4-6 leaves of Basil
8 tablespoons Olive Oil
2 tablespoons Balsamic Cream
3 tablespoons Pepper
Recipe:
Cut the tomatoes and the mozzarellas in slices. Place them in your plates alternating colors and textures. For the sauce, pour some olive oil and basalmic cream on your salad going up and down to create lines as you can see on the picture. Cut the basil leaves and add it on the top of your plates with some pepper. It's ready to serve!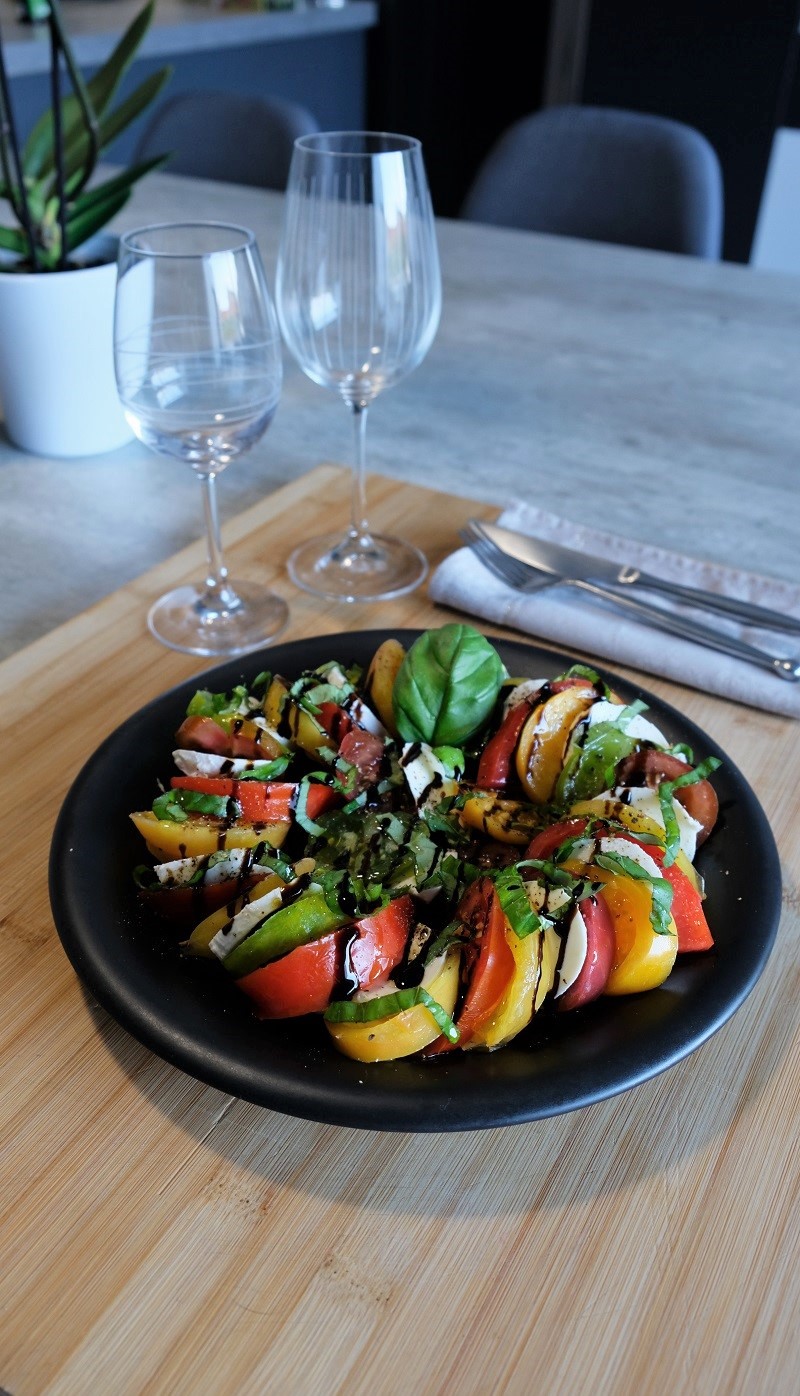 ---