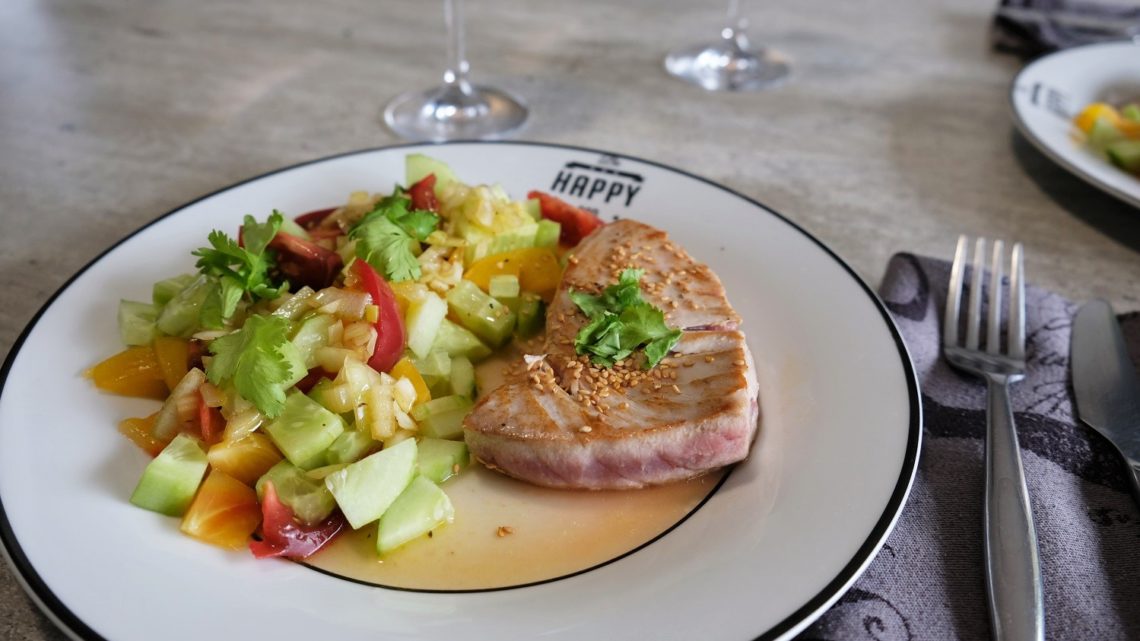 Looking for a fresh and tasty meal for summer? My Tuna recipe will give you a taste of summer holidays on exotic islands…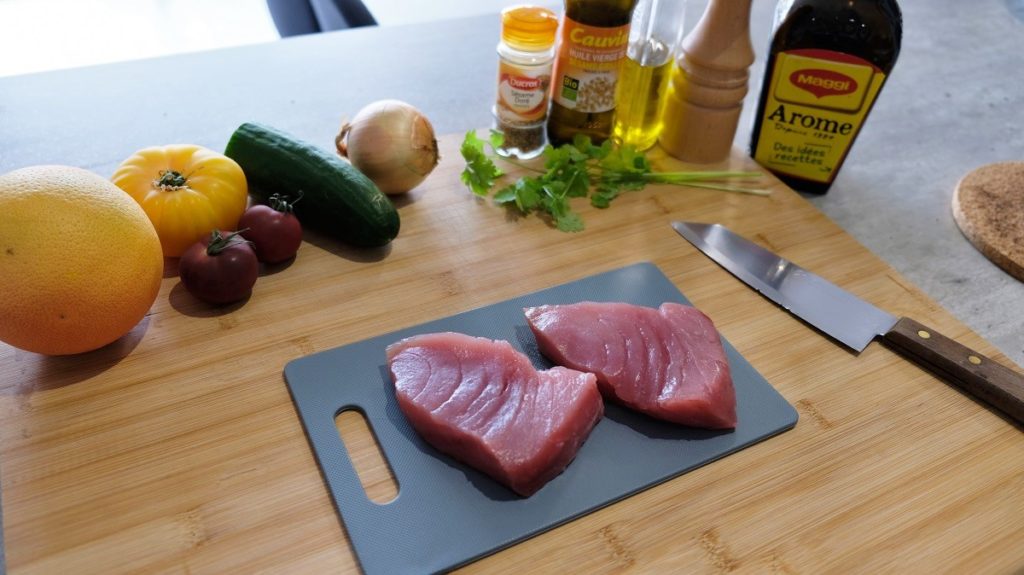 Ingredients for 2 people:
2 albacore tuna steaks
1 big yellow tomato
2 black cocktail tomatoes
1/2 cucumber
1/4 onion
1/2 grapefruit
4 tablespoons olive oil
1 teaspoon Maggi liquid seasoning
10 coriander leaves
1 teaspoon black pepper
1 tablespoon sesame oil
1 teaspoon golden sesame seeds

Recipe:
Chop the onion and place it in a bowl with the olive oil, black pepper, Maggi liquid seasoning and half grapefruit juice (keep some juice for the end of the recipe). Cut the cucumber and tomatoes in cubes shapes and place in the plates. In a frying pan, heat the seasame oil at high temperature and sear the tuna steaks for 30-40 seconds on each side. Remove the tuna from the pan and place it on the plates. Pour on it the grapefruit juice kept earlier and sprinkle with the golden sesame seeds and some pepper. Pour the sauce made with the onion in the bowl on the salad and add some coriander leaves on top. Serve and enjoy your meal.
---