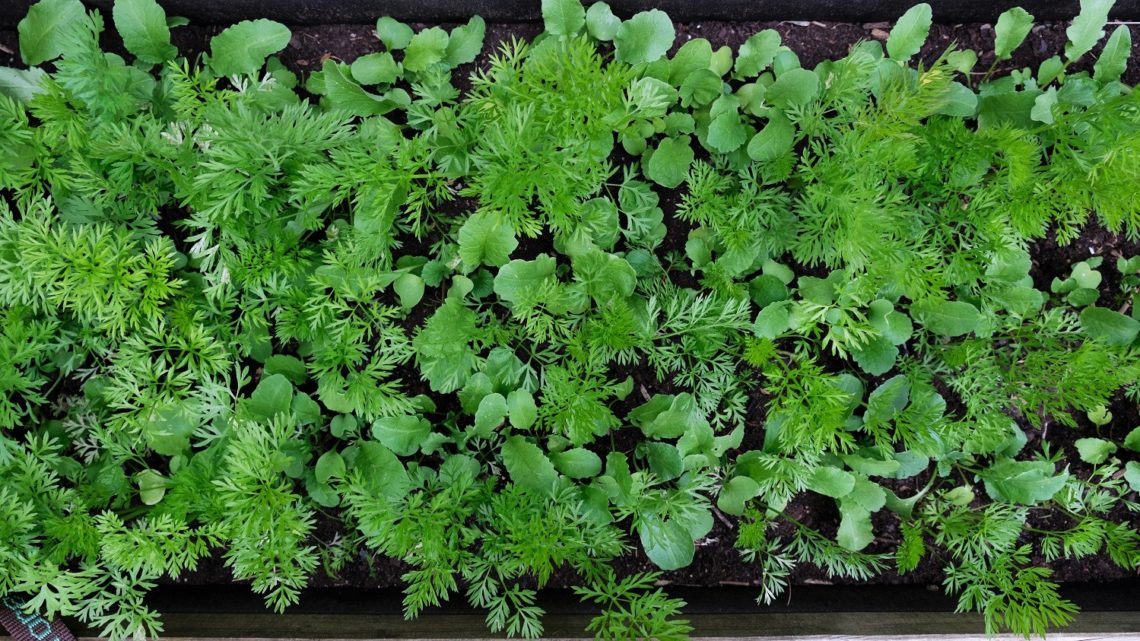 Hello everybody, I hope you are enjoying the last days of Spring before Summer!
Some changes here since the blog is now on its third year, I have decided to publish 3 different articles by year for our garden: one in the end of Spring, one in the end of Summer and another one between Autumn and Winter. Why? Many reasons: for the first time, I have planted an autumn and winter garden last year so I had a lot to tell about it; then, I begun the 2021 season really early from seeds so I am lucky to have a Spring garden; finally, we have expanded our vegetable garden and decided to plant a lot of different things we never did before, starting from seeds!
As you can see, I have a lot to write about and I really want to share those informations in different articles so you can see the evolution and change in the garden. I really encourage you to read my last article about our autumn and winter garden so you can see what we already done in the begining of 2021 (my article here). Here is what happened with our garden since the last article.
Our peach tree seems to be really happy here, 7 flowers turned out into beautiful small baby peaches (can't wait to taste them). We have been able to harvest our first Spring onions and they were so good! Finally, our carrots grew up and we have been lucky to harvest beautiful Spring carrots with a lot of tasty tops. The big success was with cauliflowers, they were huge and really good, we will definitely do it again next year.
So what's new? As I told you, we expanded our vegetable garden by removing our old rosemary bush and thyme (they were dying because of our cold winter). We planted a new rosemary bush in a pot and moved our parsley into another pot (the same size and shape). We planted also a new thyme in another pot and 2 strawberry plant in small pots since our last ones got sick and died. Since I really missed raspberries, we planted a rapsberry bush in a raised bed (with Spring onions because I was running out of space). We created a trellis on our fence to climb beans and create a green wall in our garden…
About seeds, we did a lot, too much according to my husband. I sowed basil, tomatoes (cocktail, green zebra, black and pinaple), zucchinis, coriander, leeks, salads, chard, borage, nasturtium and yellow French beans. I moved them to the garden when they were bigger enough and when the weather was not too cold. I also planted Spring onions and sowed radishes between carrots. I really wanted to have a big beautiful and nutritive garden this year. I also have some turnip seeds that I will plant in the end of Summer with spinach. It makes me so happy to do that…
If you think that we have a lot here, I just want you toknow that we have a small garden: we only plant on less than 10m² (including our raised beds)+ some pots. Maybe your garden is the same size and you wonder what you can do at home, just let me tell you that this is possible to have a beautiful vegetable garden with a lot of diversity in a small place! It only takes time, sun, water, organization, a little bit of knowledge to avoid problems you could face and love…
As you can see on the pictures, everything grew up quite well, only in less than one month, my "Green Zone" was huge and full of beautiful flowers inside Zucchinis, Beans and Tomatoes! I am really happy about the result, it is exactly how I imagined it: full of green and a good combination of vegetables that can grow up together. If you are interested about growing up the same kind of vegetable garden, here are the plants I have done:
In the back, climbing on the trellis are 40 yellow French beans plants. On the left, 3 beautiful zucchinis plants (Nice Round). On the right, 4 tomato plants (green zebra, black and pinaple, ou rcocktail tomatoes are in pots outside of the picture). Between each tomato plants and zucchinis, I have planted salads (Green Roman Lettuce). Finally, between the tomatoes and Beans are 7 Green Chards.
Beside, in raised beds and pots, we also have everyhting I told you in the begining of the article: basil, coriander, leeks, borage, nasturtium, Spring onions, radishes, carrots, Strawberries, Raspberries, Parsley, Peaches (this one is in the ground), and we will plant some turnip seeds but also spinach in the end of Summer.
All my garden is oriented South, so because of the fence, those veggetables get the sun from 11:00 am to the sunset. About the climate, we are living on the ocean side (4 km from the Atlantic Ocean) on the French coast in an area where temperatures can reach 38° C in Summer and -5° C in Winter. In Spring, we usually have 15-20° C and in Summer, it is most of the time 25-30°C. We are lucky to get rain in the cold season and Spring, but our Summers are more and more dry. To avoid problems due to heat, I have created this Green Zone where the plants that need sun can get it (tomatoes, zucchinis, beans) and the ones that need humidity are protected by their neighboors (chard and lettuces). It is a good combination that I encourage you to reproduce in your garden. So, ready for that?
---