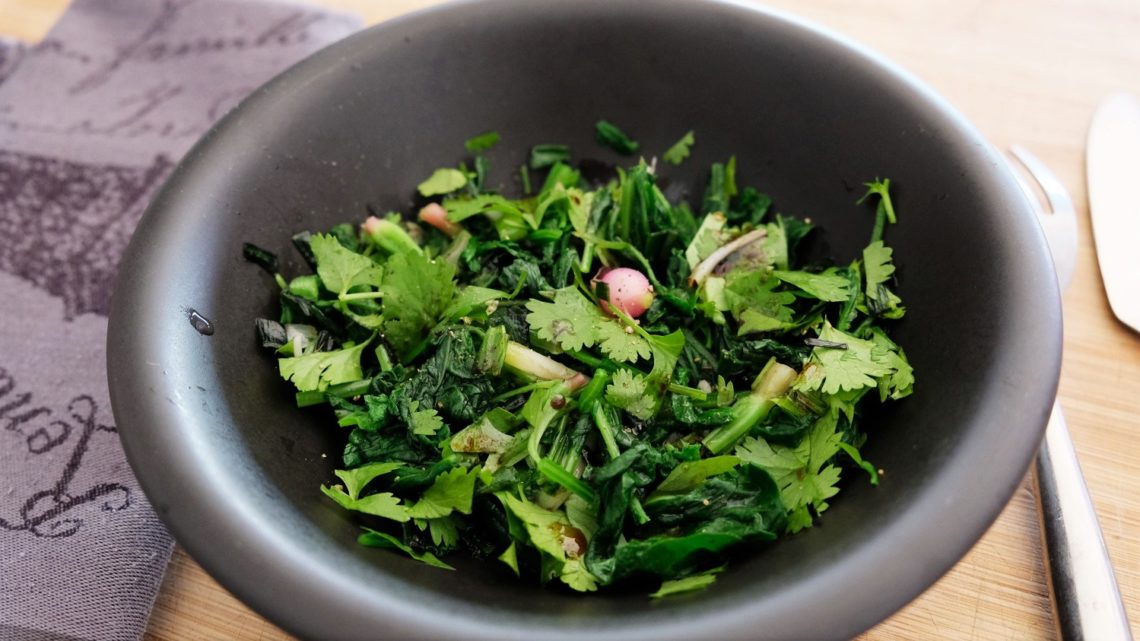 If you are gardening, did you ever missed your radishes? I mean, you had radishes but only greens and no roots? This is one of the problems I am facing in my garden, I have been trying to cultivate radishes since 2 years and I always harvest very thin roots and a lot of greens! Sometimes, I have a baby radish or a normal one, but it doesn't really work for me. So I have been searching for different ways to cook their greens and here is one of them. You can also turn them into a delicious soup (here is the recipe, just replace the carrot tops by radish greens) or a tasty pesto (my recipe)!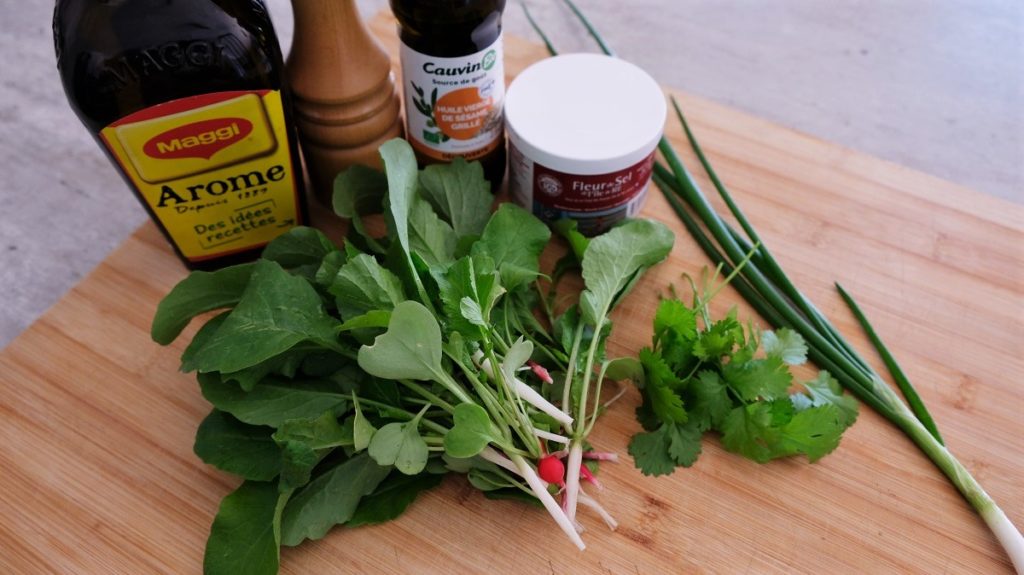 Ingredients for 1 people:
1 bunch radishes
1 Spring onion
1 small bunch fresh coriander
2 teaspoons sesame oil
1 teaspoon Maggi liquid seasoning
black pepper
salt (optional)
1L water

Recipe:
Wash your radishes and remove the end of the root. Pour the water in a saucepan and make it boil. Plunge the radishes inside and let cook 30 seconds, then, remove them and wash them under cold water. Drain them. Wash and chop the Spring onion. Place a fry pan on the burner at medium temperature and add 1 teaspoon sesame oil. Add the Spring onion and cook it 30 seconds. Remove from the burner. Wash and cut the coriander. Also cut the radishes and place them into a bowl with the Spring onion and coriander. In a small bowl, mix the Maggi liquid seasoning with 1 teaspoon sesame oil and some balck pepper. Pour it on the salad (if needed, you can also add some salt but taste it before). Enjoy your meal!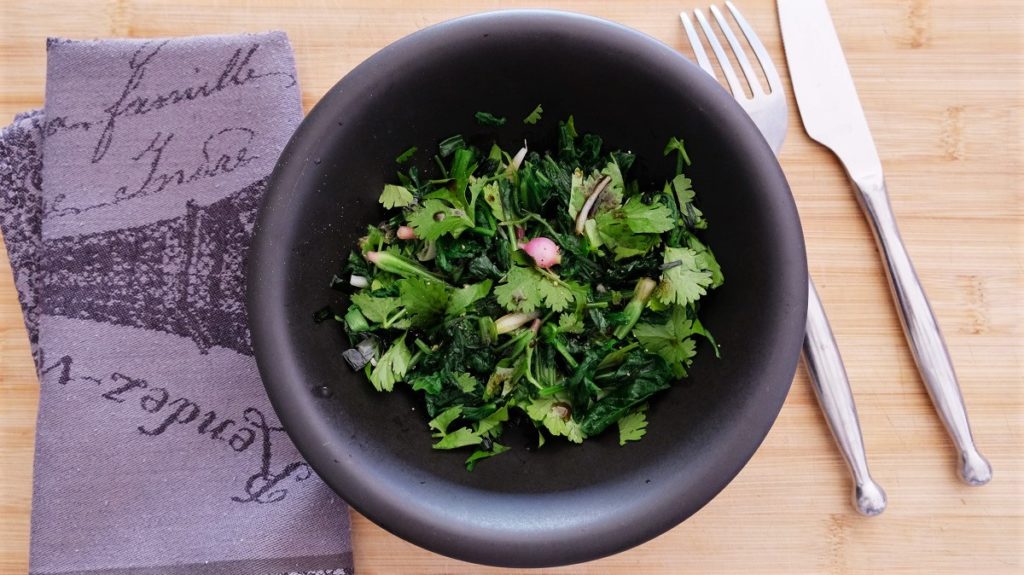 ---