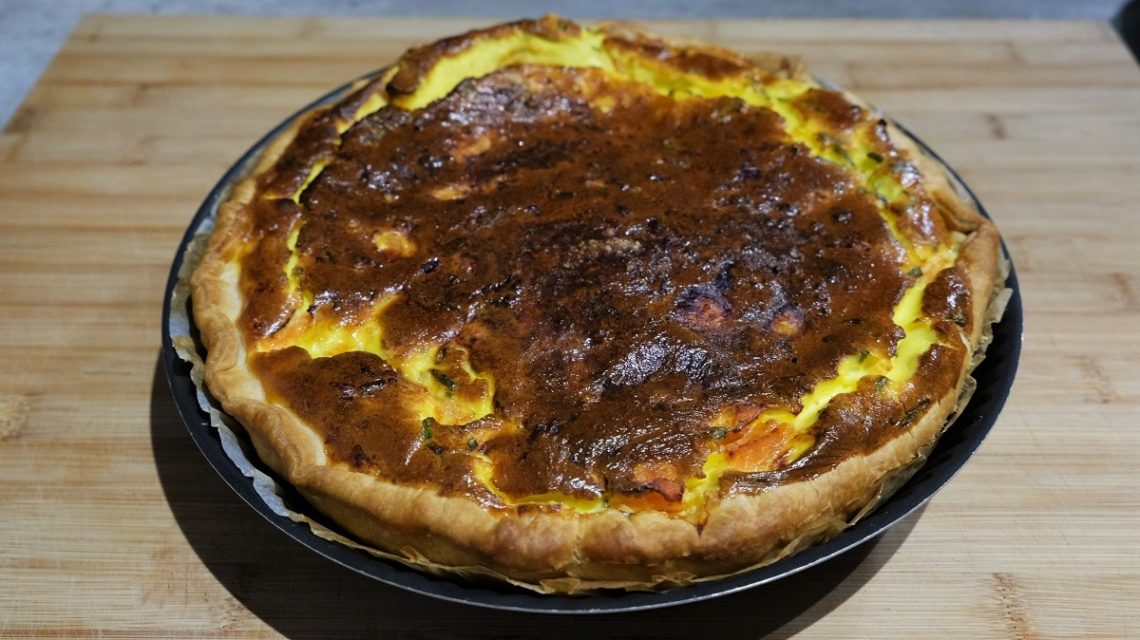 I really enjoy pies, they are so easy to prepare and so good to eat. Here is a version of a smoked trout pie that my mother did for a lunch and it was so good that I did one too.

Ingredients:
1 puff pastry
4 smoked trout slices
4 eggs
20 cl milk
20 cl crème fraîche
4 branches chives
1/2 teaspoon black pepper
1 tablespoon fresh mint or aneth
4 tablespoons grounded parmesan cheese

Recipe:
Pre-heat the oven at 180°C. Cut the smoked trout slices in parts and chop the chives and mint. In a mixing bowl, whisk the eggs with crème fraîche, milk, black pepper, chives and mint. Place the puff pastry in a pie pan covered with greaseproof paper. Pick holes with a fork and bake 1 minute. Remove from the oven and add the smoked trout, then, pour the milk and eggs preparation on top and cover witht parmesan. Bake for 45-50 minutes. When it is ready, remove from the oven and wait 10 minutes before serving with salad.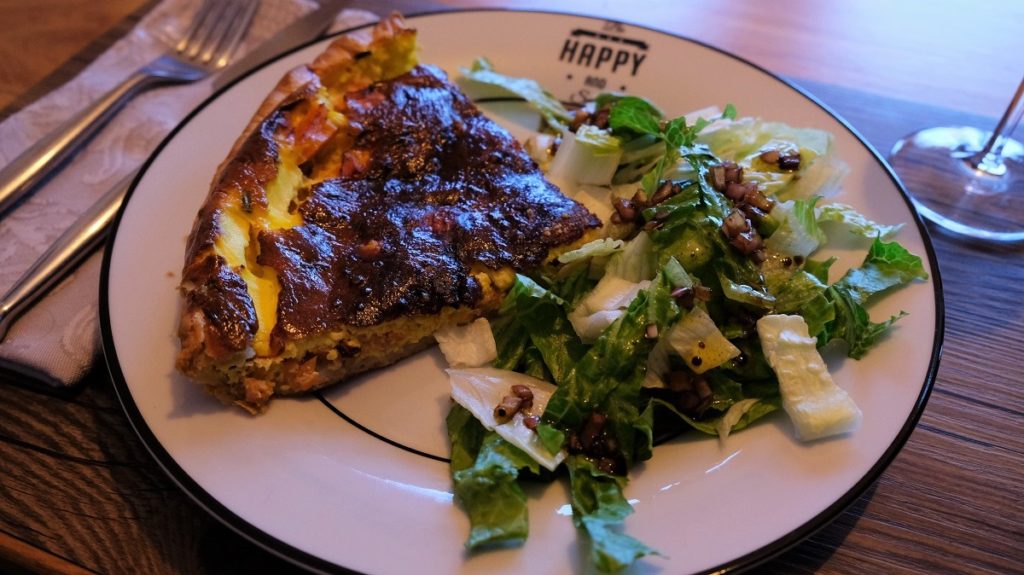 ---