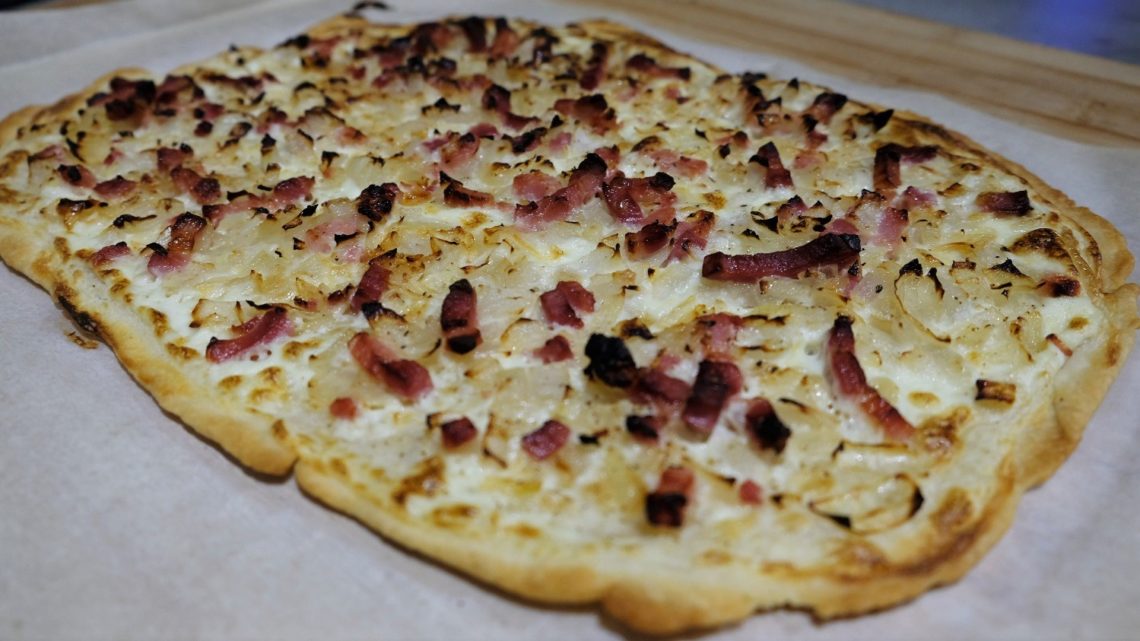 Flammekueche comes from Alsace which is a beautiful region located in the North-East of France. This is a great place for landscapes, architecture, food and traditions. I really enjoy this dish which is quite simple and quick to cook (it only takes 20 minutes to prepare and 15-20 minutes to bake). This recipe is for one flammekueche that can be served for starter or aperitif.
Ingredients:
125 g flour
5 cl lukewarm water
2.5 cl olive oil
1 pinch of salt
1 onion
100 g lardons
2 tablespoons crème fraîche
black pepper

Recipe:
Pre-heat the oven at 220° C. Peel and chop the onion in small pieces. Place them with the lardons in a pan and cook them at medium temperature until blanch. Remove from the burner and let it rest. In a mixing bowl, pour the flour and salt, then, add the olive oil and water and combine with your hands to shape a ball. Flour your kitchen countertop and flatten the dough using a rolling pin. It must be as thin as you can. Place it on a baking tray covered by a greaseproof paper. Using a spoon, spread the crème fraîche on the dough, then, pour the onion and lardons on top and season with black pepper. Bake in the bottom of the oven 15 to 20 minutes. Remove from the oven when it is ready and cut in parts before serving.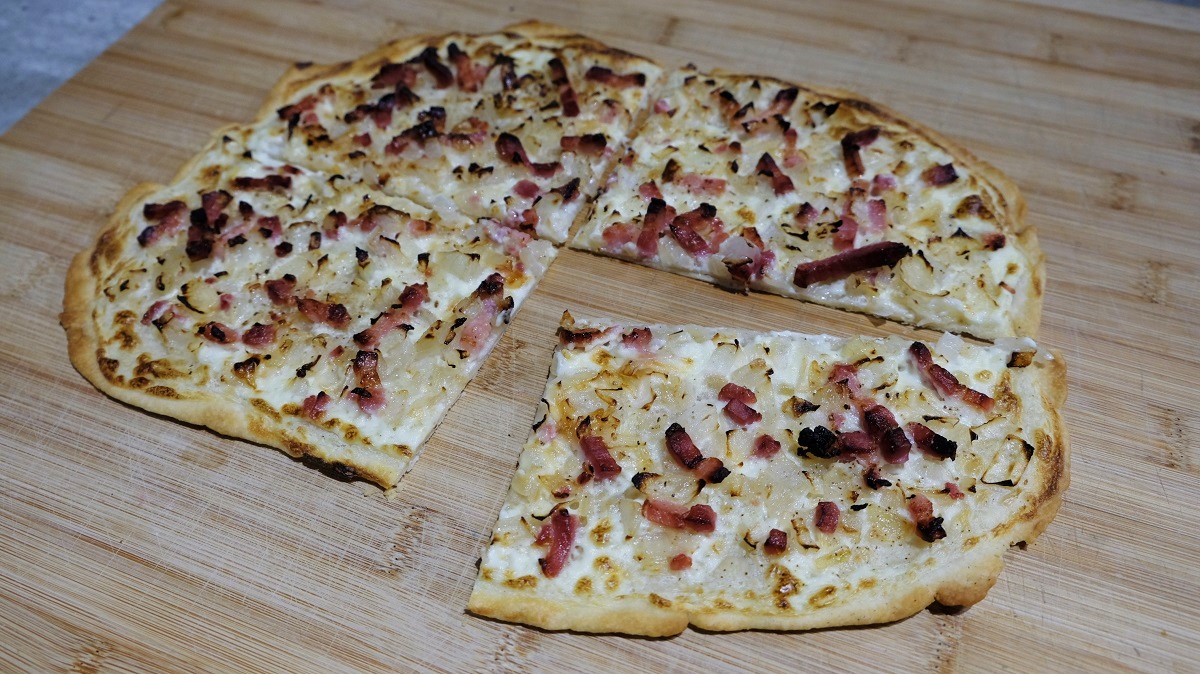 ---