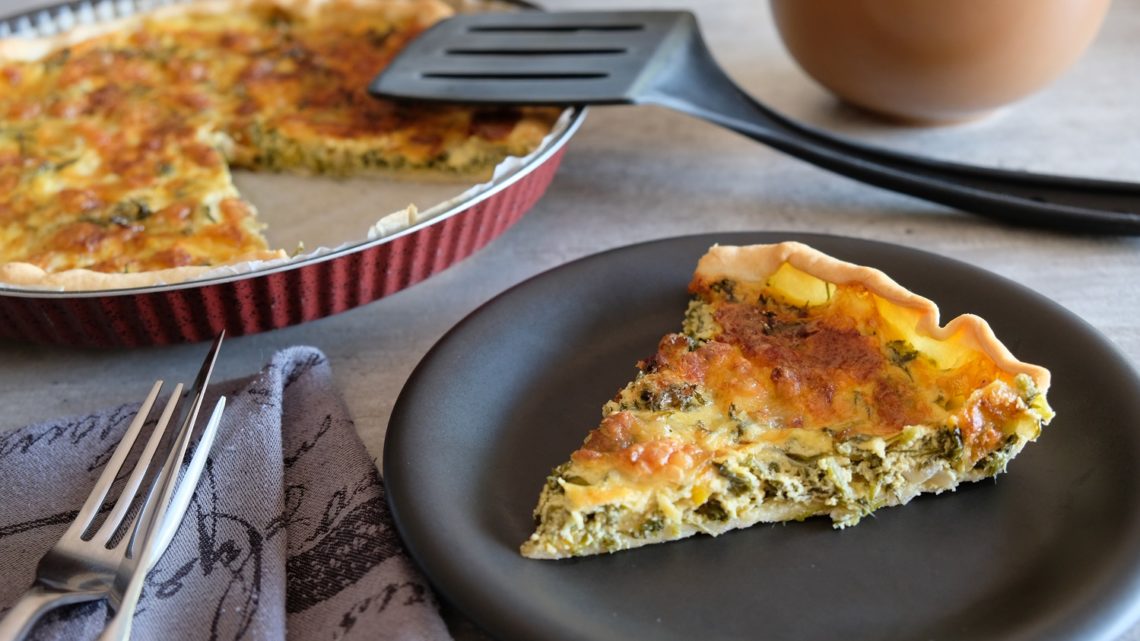 After the carrot tops soup recipe, here is another delicious recipe you can do if you have baby carrots in your garden with full of carrot tops: a Spring Carrots Tart!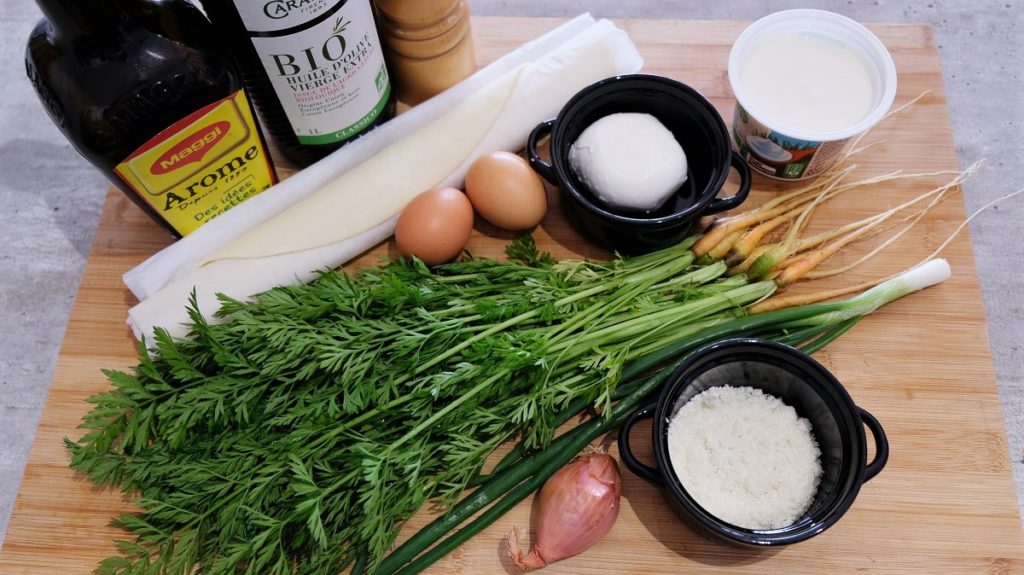 Ingredients:
1 shortcrust pastry
8-10 baby carrots
180 g crème fraîche
2 eggs
1 spring onion
1 shallot
1 mozzarella cheese
10 g grounded parmesan cheese
2 tablespoons olive oil
1 teaspoon Maggi liquid seasoning
1/2 teaspoon black pepper
Recipe:
Preheat the oven at 180°C. Peel and chop the shallot. Wash and chop the spring onion. Separate the carrots from the carrot tops. Wash and cut in small slices the carrots. Wash and cut the carrots tops in pieces (remove the hardest part of them, 5-10 cm between the carrot and leaves). Place a fry pan on the burner at medium heat with the ovlie oil inside. Add the shallot, onion and carrots and brown 2 minutes. Add the carrot tops and mix. Let cook 5 minutes until it reduce, then, remove from the burner. Cut the mozzarella cheese in small cubes. In a big mixing bowl, combine the eggs with the crème fraîche, Maggi liquid seasoning and black pepper. Place the shortcrust pastry in a pie pan covered with greaseproof paper. Pick holes with a fork and place inside the carrots and onions and mozzarella cheese. Pour the eggs and crème fraîche and spread the parmesan cheese on top. Bake in the oven 30-35 minutes. When it is cooked, remove from the oven and let cool down at least 10 minutes before serving. You can serve it with salad or vegetables.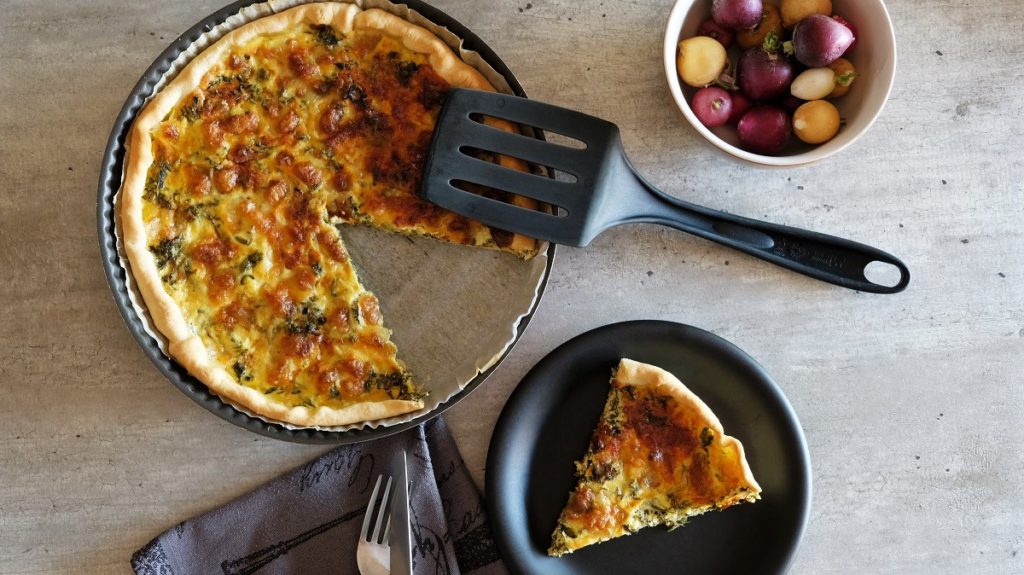 ---