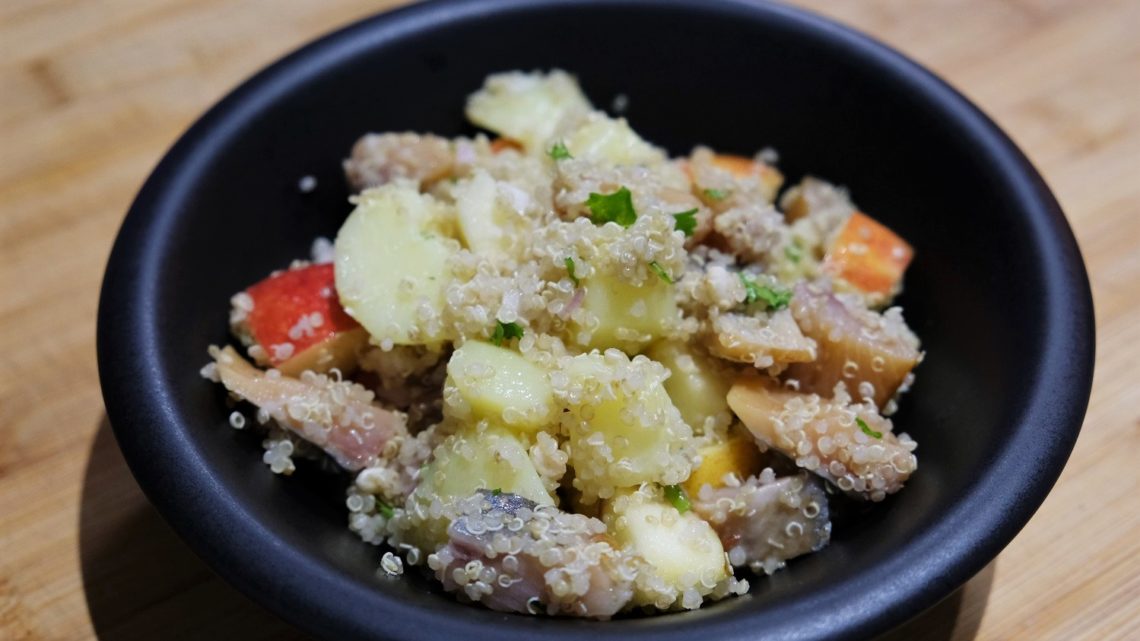 I really enjoy smoked herring and wanted to create a tasty autumn-winter salad to eat some. So, I have decided to mix quinoa with potatoes and an apple to add to my smoked herring and it was a total success! This recipe is for 2 people for a small starter salad or 1 individual big salad.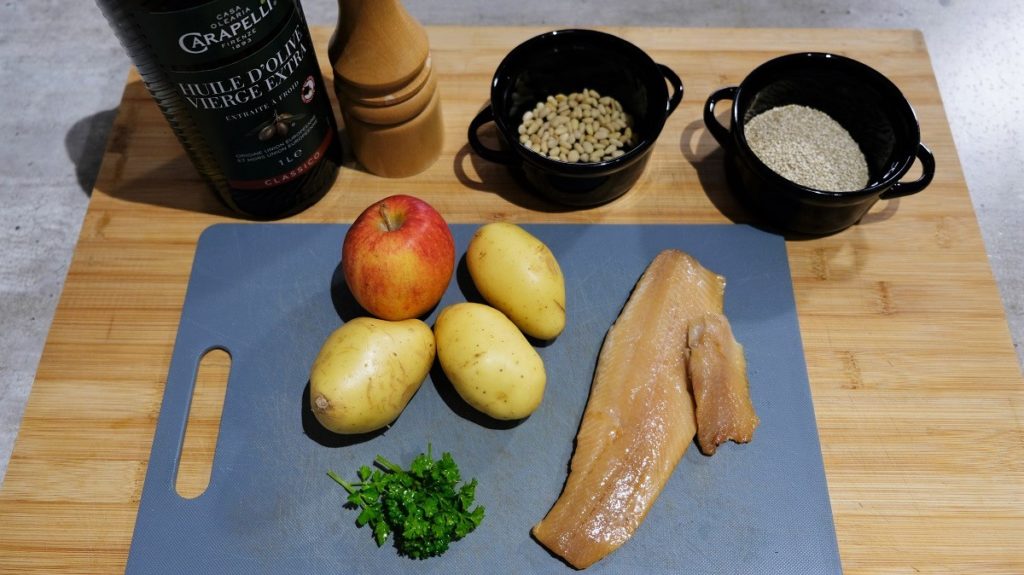 Ingredients:
1 smoked herring fillet
3 potatoes
1 apple
50 g quinoa
1 shallot
1 tablespoon pine seeds
1 tablespoon olive oil
a few fresh parsley
black pepper

Recipe:
Peel and cut your potatoes in cubes. Wash them and place them in a saucepan with a large amount of water. Make it boil on the burner, then, reduce the heat at medium temperature and let cook 15-20 minutes. During this time, place another saucepan with a large amount of water on the burner and make it boil as well. When it is boiling, reduce the heat at medium temperature and pour the quinoa inside. Let it cook the time indicated on the packaging (12 minutes for mine). During this time, peel and chop the shallot, then, place it on a mixing bowl. Wash and cut the apple in cubes and place it in the mixing bowl with pine seeds, chopped parsley and some black pepper. Also cut the smoked herring in small parts and place them in the mixing bowl. Drain the water from the potatoes and quinoa when they are cooked and pour them with the other ingredients. Mix everything together with a spoon and serve.
---