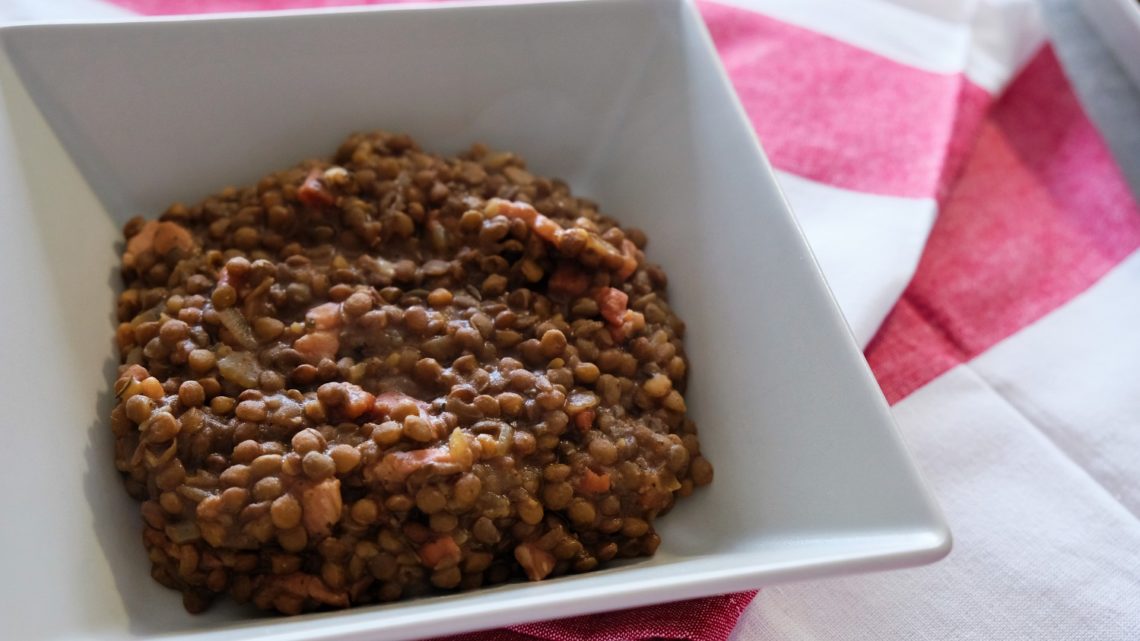 If you want to cook lentils in a tasty way, think about the créole style. Usually made with sausages, I prefer to use bacon strips for a finest texture. Here is my recipe for a cosy spicy meal to have all year long…

Ingredients for 2 people:
530 g lentils
200 g bacon strips
1 onion
1 tablesspoon Maggi liquid seasoning
1 teaspoon black pepper
1 teaspoon paprika
1 teaspoon thym
1 teaspoon allspice (cinnamon, ginger, nutmeg, clove)

Recipe:
Place a sauce pan on the burner at medium-high temperature and cook your bacon strips. Add paprika and mix. Chop the onion and add it to the bacon. Let cook until brown and add your lentils (already cooked). Add all spices, black pepper, Maggi and thym, mix and let cook at medium temperature for 10 minutes still mixing with a spoon. It is ready when it is a little bit sticky.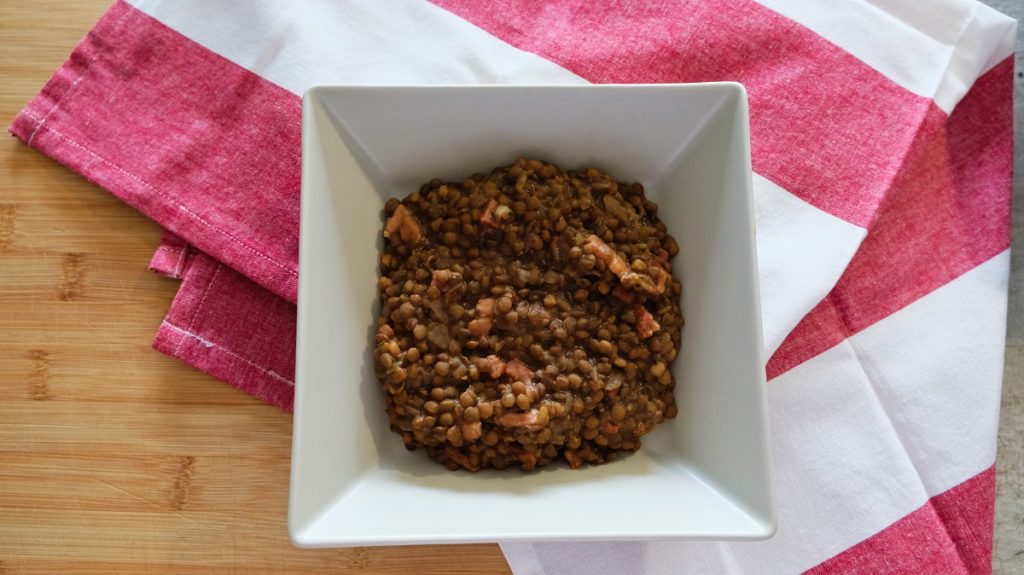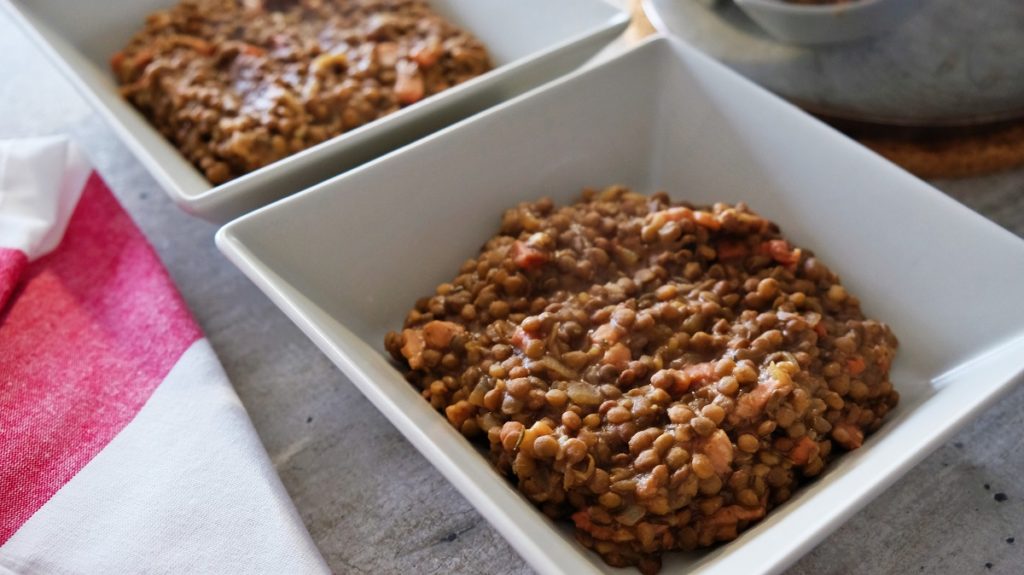 ---