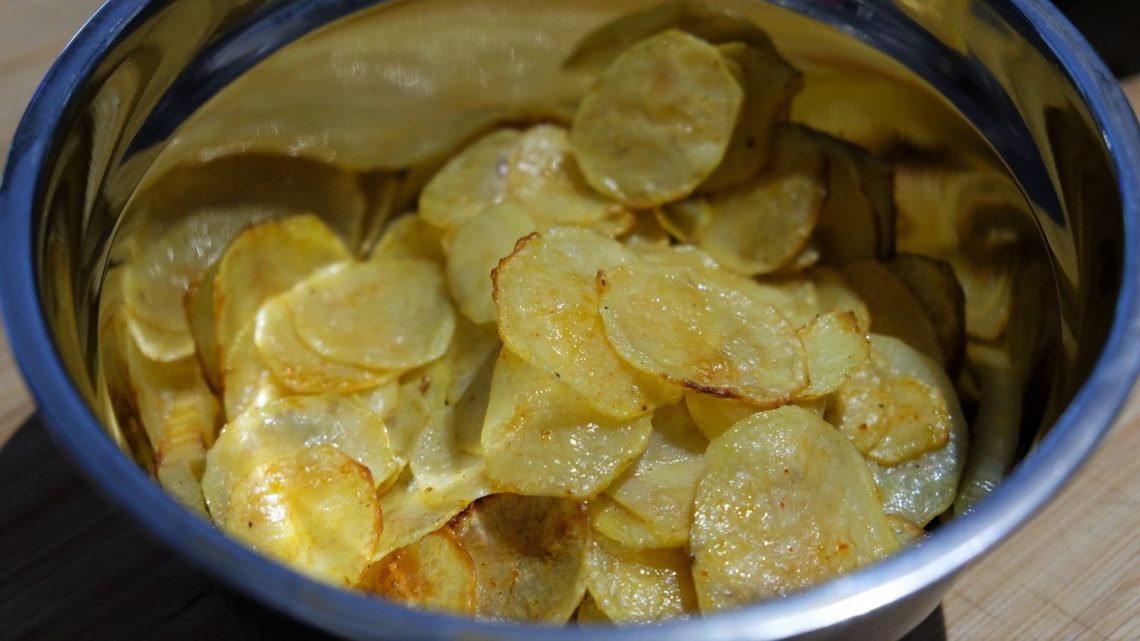 As a potato chips lover, when I received a large amount of potatoes during the second lock down, I have decided to make some. It takes some time but it is quite good!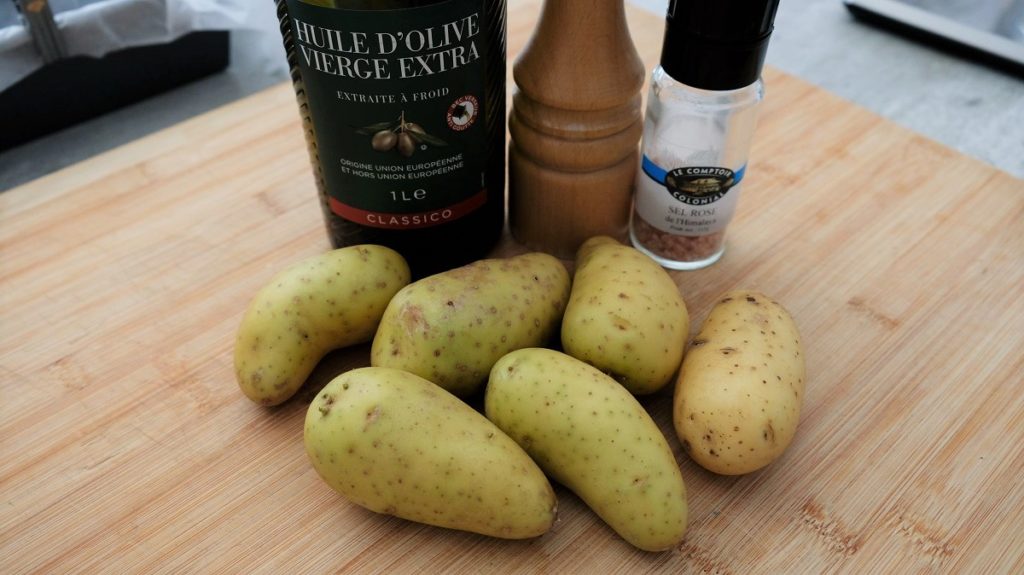 Ingredients:
600g potatoes
3 tablespoons olive oil
2 teaspoons salt
1/2 teaspoon black pepper
1 teaspoon paprika powder

Recipe:
Peel the potatoes and cut them in very thin slices using a slicer. Place them in a large bowl with water, wash them, remove the water and add some new one. Let them rest in the water for 15 minutes. Preheat the oven at 190°C. Then, remove the water and dry the potatoes on a tea towel using another one to absorb the remained water on top of each slice. Place them in a bowl with the olive oil, salt and black pepper. Mix with your hands, then, place half of them on a baking tray covered by a greaseproof paper.
Bake 12-15 minutes. During this time, add the paprika to the remained potatoes chips in the bowl and mix. Remove the potatoe chips from the oven when they are cooked and wait a few seconds before putting them in a bowl. Place the remained paprika potato chips on the baking tray and cook them too 12-15 minutes. Then, remove them from the oven as well when they are cooked and place them in a bowl.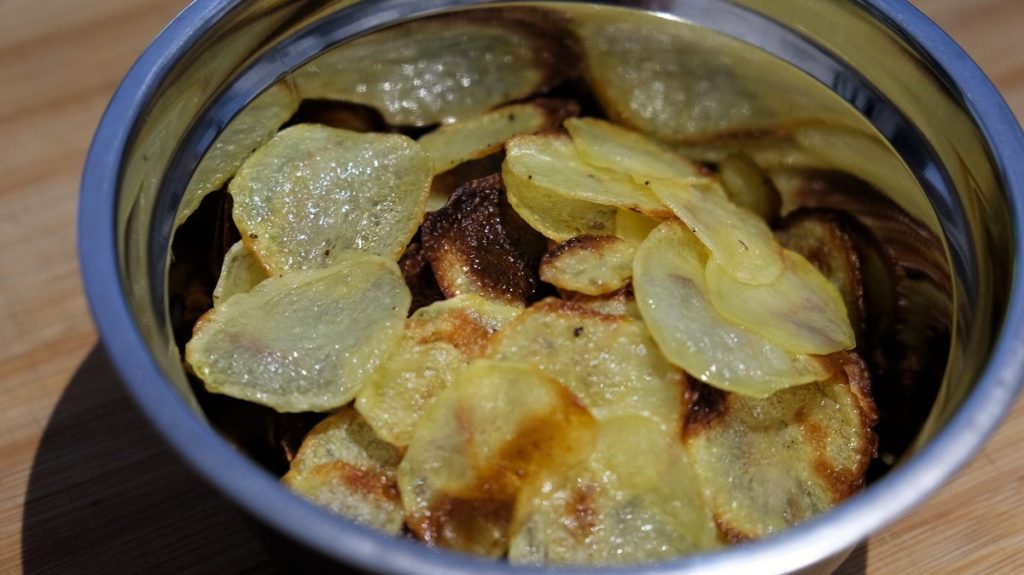 ---