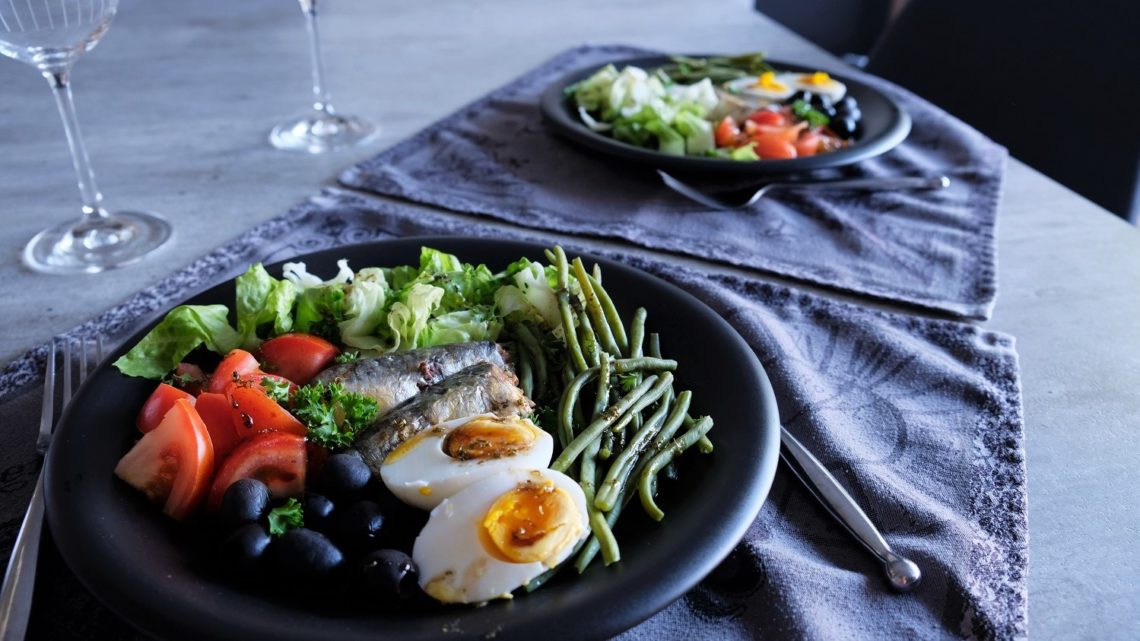 The Niçoise Salad name comes from South of France with Nice city. It is a very good salad for late spring and summer, easy to prepare and tasty.

Ingredients for 2 people:
A handful of Green Beans
4 sardines in oil
14 black olives
2 eggs
2 salad leaves
1 tomatoe
4 tablespoons olive oil
1 tablespoon chopped parsley
1 tablespoon balsamic vinegar
1 tablespoon thyme
1 teaspoon Maggi Liquid seasonning
1 teaspoon black pepper

Recipe:
Make boil water in a saucepan and add your eggs, reduce the heat to medium-low and let it cook for 9 minutes until hard. Remove the hot water and add cold one. Wait 2-3 minutes before peeling your eggs. In another sauce pan, make boil water and place a steam basket on it with the green beans inside. Reduce the heat to medium-low and let cook for 15-20 minutes. Remove the green beans from the steam basket when they are ready and let them cool down. Cut the tomatoe and salad and place them in your plates separated, add the green beans, sardines and olives. Cut your eggs in two parts and add them to the plates. In a bowl, mix together the olive oil, balsamic vinegar, Maggi Liquid seasonning, black pepper and thyme. Pour it on the ingredients and add the chopped parsley. The salad is ready!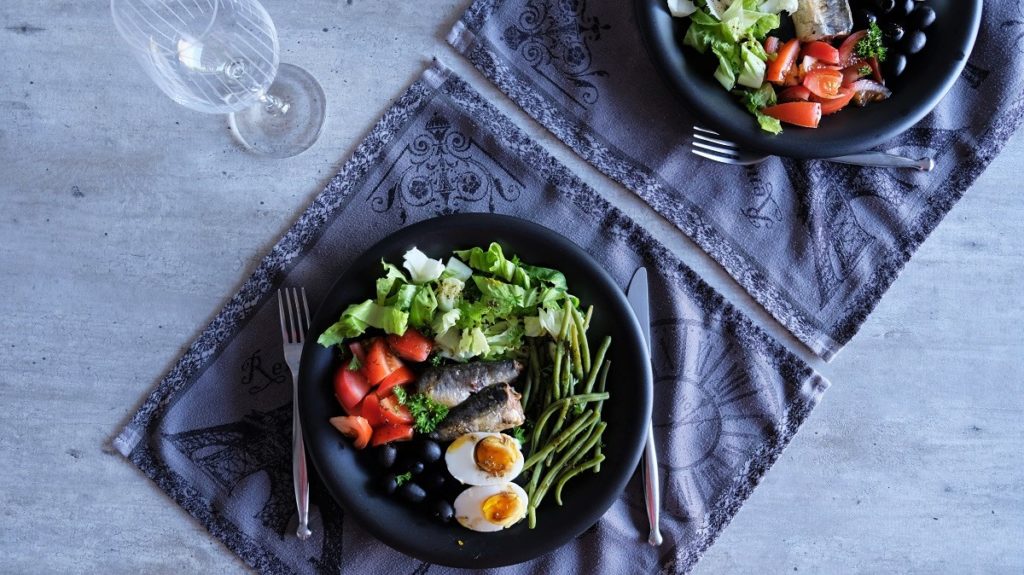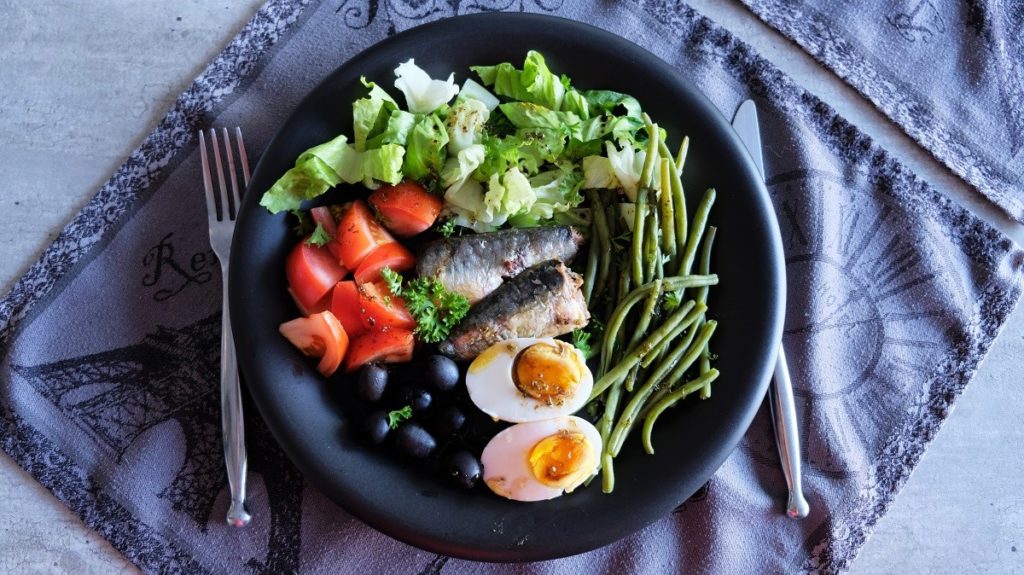 ---