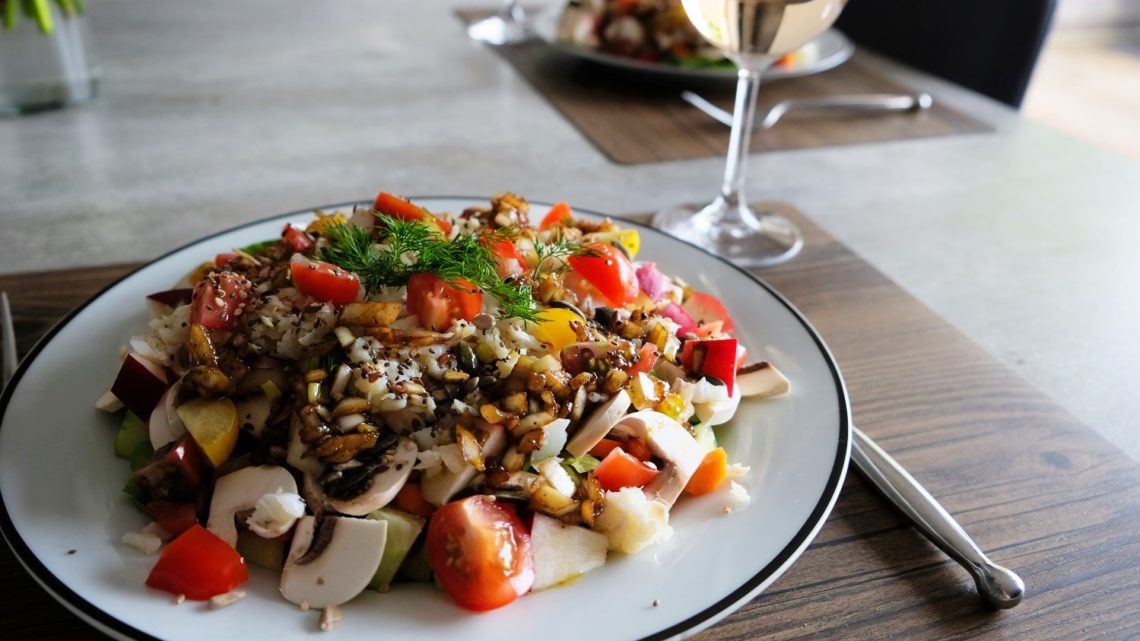 White Fish & Nectarine Salad
Do you use fish and fruits together for making salads? I love to combine those ingredients and this white fish and nectarine salad is perfect for summer! Really fresh and tasty, I made this one with aneth but you can also change it for coriander or parsley.
Ingredients:
200 g white fish (haddock is perfect)
8 cocktail tomatoes
5 muchrooms
2 carrots
1/2 cucumber
1 shallot
1 small salad (1/2 romaine lettuce here)
1 nectarine
2 tablespoons fresh herbs (coriander, aneth or parsley)
2 tablespoons seeds (sunflower, marrow, pine nuts)
6 tablespoons olive oil
2 tablespoons Maggi Liquid seasoning
2 tablespoons balsamic vinegar
1 tablespoon dry thyme
1 tablespoon black pepper

Recipe:
In a saucepan, cook the fish with a samll amount of olive oil. Remove from the burner, crumble it and let it cool down. Cut all the vegetables (letuce, cucumber, carrots, mushrooms and tomatoes) and mix them together in a salad bowl or place them directly in your plates. Add the fish and chopped fresh herbs. Prepare the sauce: chop the shallot, add the olive oil, vinegar, Maggi, dry thyme and black pepper and mix. Pour the sauce on the salad and serve!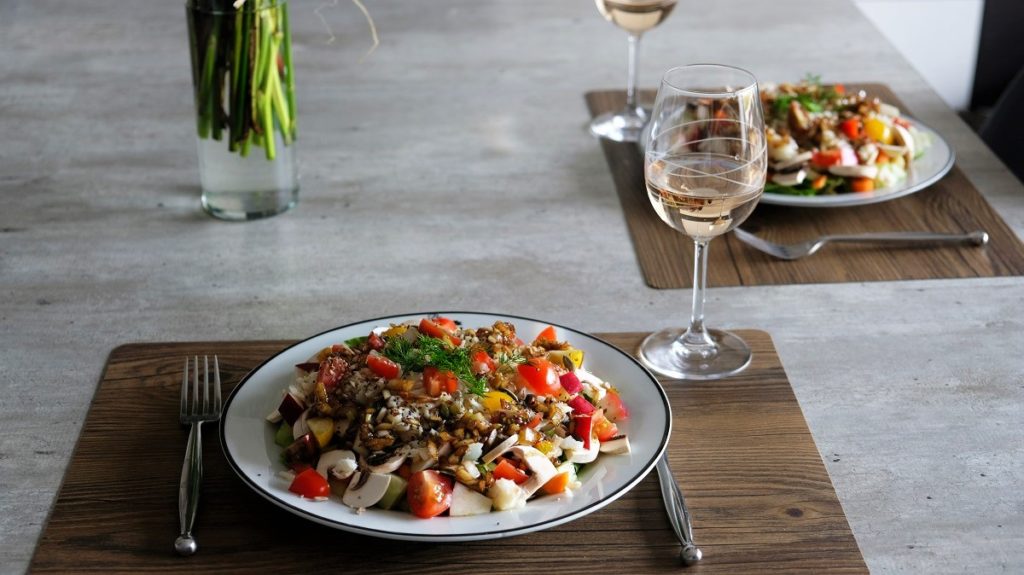 ---