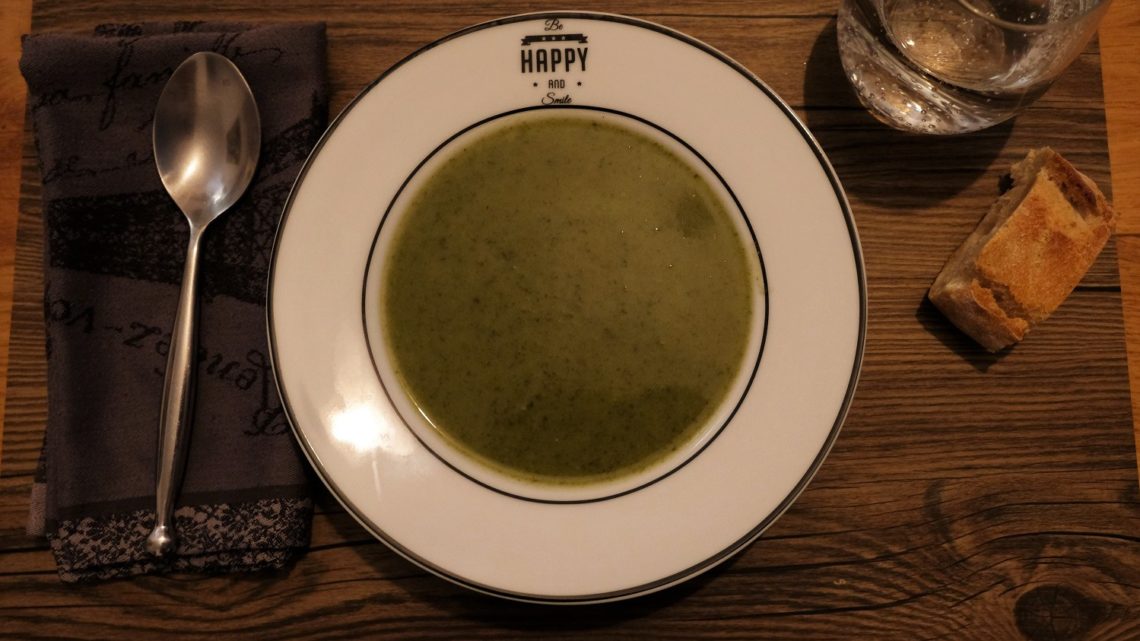 Don't throw away your carrot tops anymore! You can cook them for a delicious soup with onion and potatoes… The first time I have seen someone cooking this, it was my former Chef, where I used to work a few years ago. It seemed so good that I really had to make some too and as it was a success, here is my recipe!
Ingredients:
All the carrot tops from 6 carrots
3 potatoes
1 onion
1 chicken stock cube (or vegetable)
75 cl water
20 g butter
1 teaspoon black pepper
1 tablespoon creme fraiche (optional)

Recipe:
Peel and chop the onion. Peel and cut the potatoes in cubes. Wash and chop the carrot tops. Place a big sauce pan on the burner at medium-high temperature with the butter. Add the onion and whiten 1-2 minutes. Add the potatoes and carrot tops and brown for 5 minutes. Crumble the chicken stock cube inside and add the black pepper, then, the water. Mix with a spoon and make it boil. When it is boiling, reduce the heat at medium-low temperature and cover. Let it cook for 30 minutes and mix with a hand blender. Add the cream (if you want some), mix and serve.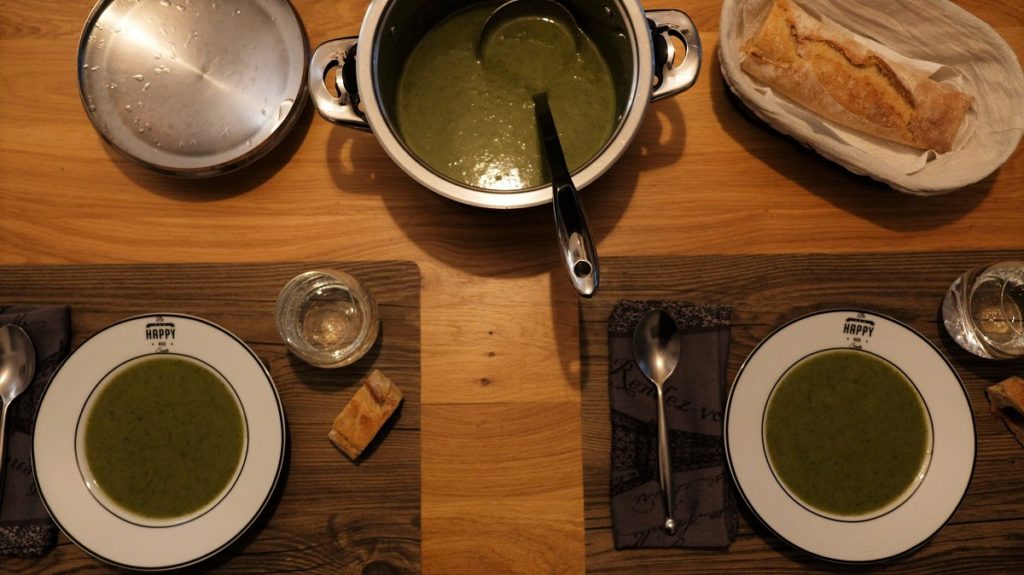 ---