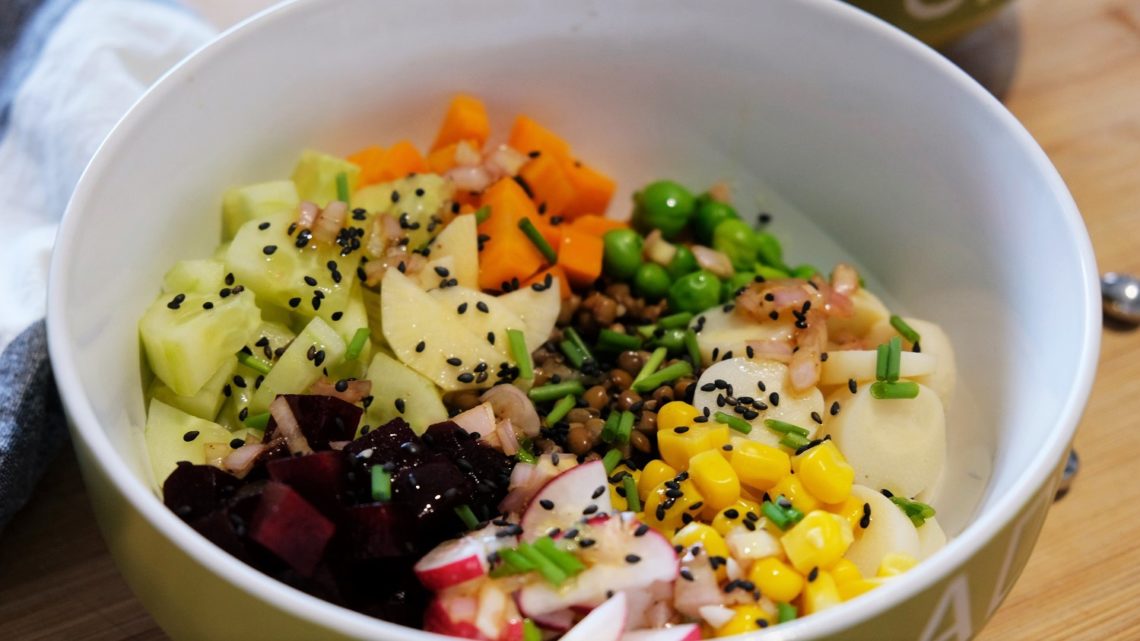 I really wanted to create my own poke bowl full of veggies and colors. So I began to think about the colors, tastes and textures I could pick and step by step, this beautiful bowl was created. Here is my recipe for a tasty, colourful and full of vitamins vegan poke bowl!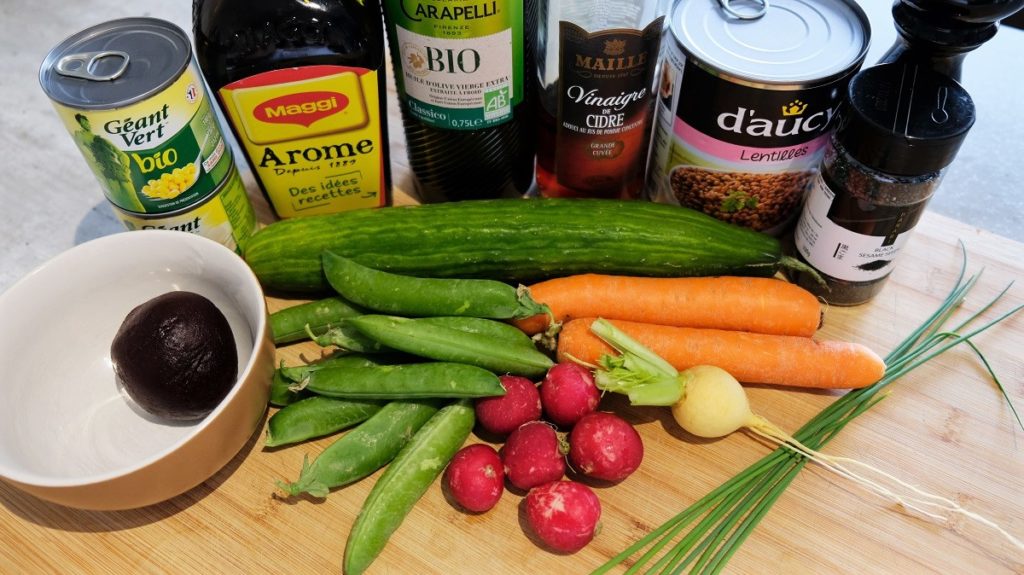 Ingredients for 4 bowls:
530 g lentils
140 g corn
110 g palm heart
10 fresh peas (without pod)
6 radishes
2 carrots
1 cucumber
1 beetroot
1 turnip
1 shallot
1 tablespoon black sesame seeds
chives
4 tablespoons olive oil
1 tablespoon cider vinegar
1 teaspoon Maggi liquid seasoning
1 teaspoon black pepper

Recipe:
Pod the peas. Peel and cut in small cubes the carrots. Pour water in a sauce pan with peas and carrots and place it on the burner. Make it boil and cook 5 minutes, then, drain them in a colander and wash them in cold water. Peel and cut the cucmber in cubes. Peel and cut the turnip in slices. Wash and cut the radishes in slices. Wash and the cut the cooked beetroot. Drain the water from the corn and palm heart. Cut the palm heart in slices. Drain the lentils in a small colander and wash them until the water is clear. Peel and chop the shallot. Chop the chieves. Prepare the sauce in a bowl by combining the olive oil, vinegar, Maggi liquid seasoning and black pepper. Place your ingredients in salad bowls: lentils in the middle (3-4 tablespoons per person), and all the other vegetables all around. Spread some black sesame seeds on top, chieves and pour some sauce. Your poke bowls are ready!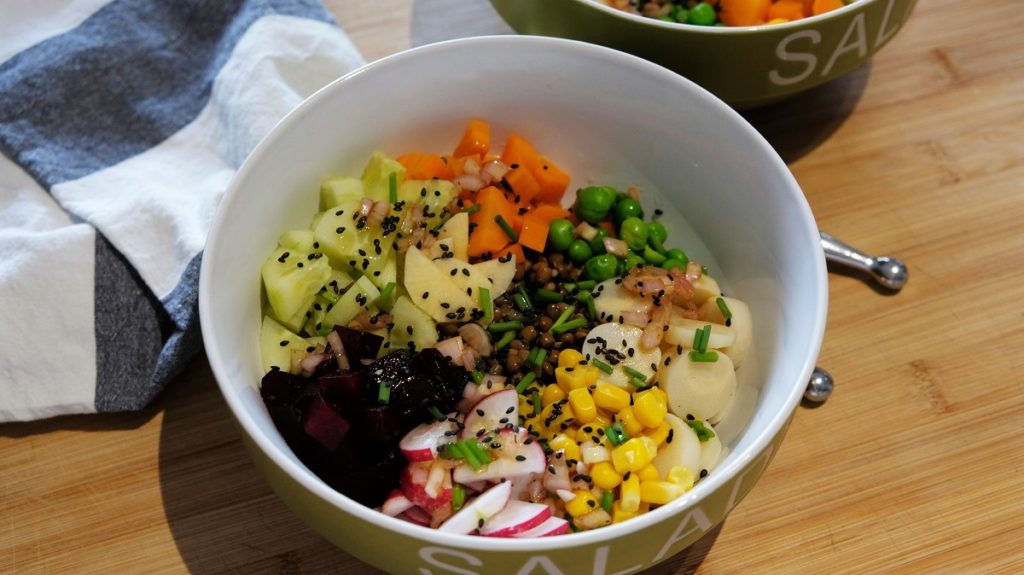 ---