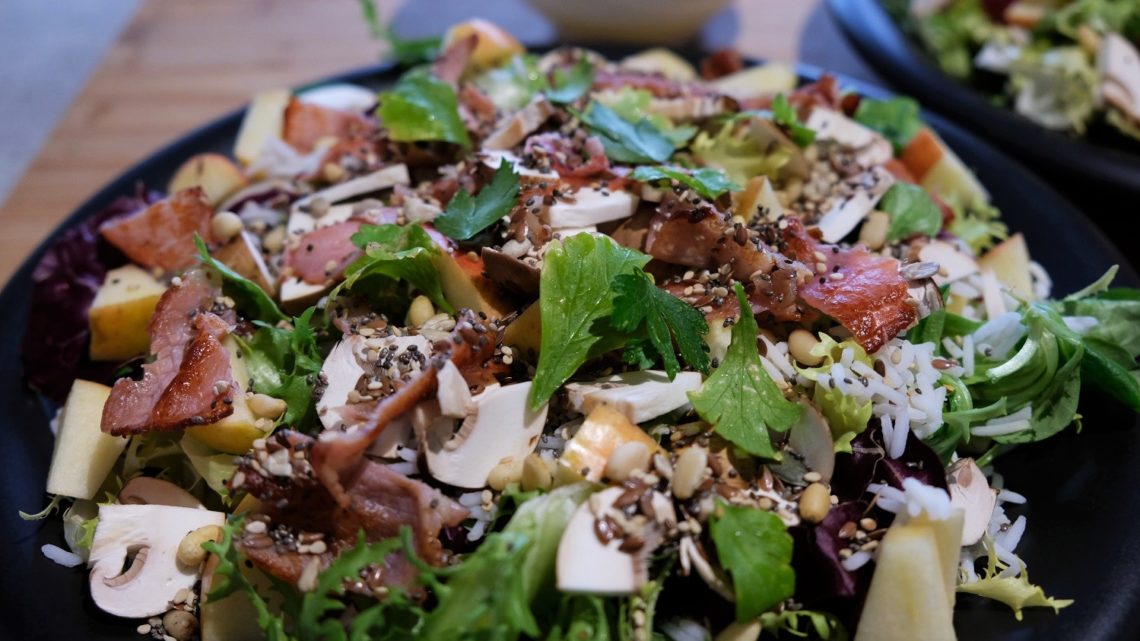 You already know how much I enjoy salads and in autumn, a lot of tastes are delicious to combine together. Here is a recipe I have created during the second lock down and that you should really try if you like bacon and apples.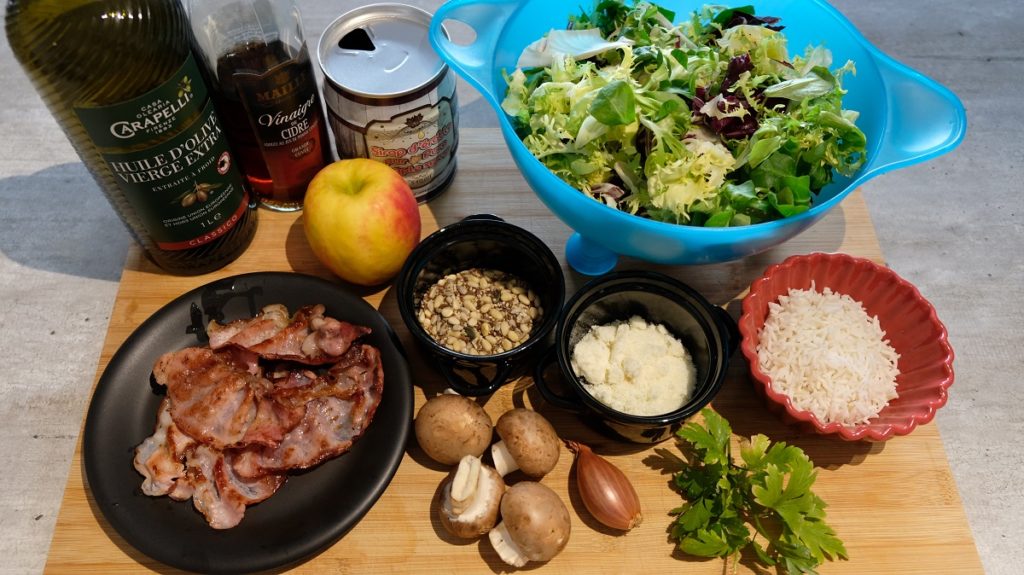 Ingredients for 2 people:
170 g salad
1 apple
1 shallot
4 brown mushrooms
5 bacon slices
4 tablespoons rice
2 tablespoons seeds (pine, flax, sunflower, squash, sesame and chia)
2 tablespoons grounded parmesan cheese
8 tablespoons olive oil
1 tablespoon cider vinegar
1 tablespoon mapple syrup
5 parsley branches
black pepper

Recipe:
Wash and cut your salad. Cook your rice (10 minutes in boiling water, then, remove the water and wash it with cold water to cool it) and bacon (in a fry pan, grill it a minute each side). Cut the bacon in small parts. Peel and chop the shallot, place it in a bowl with the olive oil, vinegar, mapple syrup and black pepper. Wash and cut the apple in cubes (remove the seeds) and the mushrooms in slices. Place in this order all the ingredients in your plates: salad, apple, mushrooms, rice, bacon, seeds, shallot and sauce, grounded parmesan cheese. Wash and cut the parsley and add on top before serving.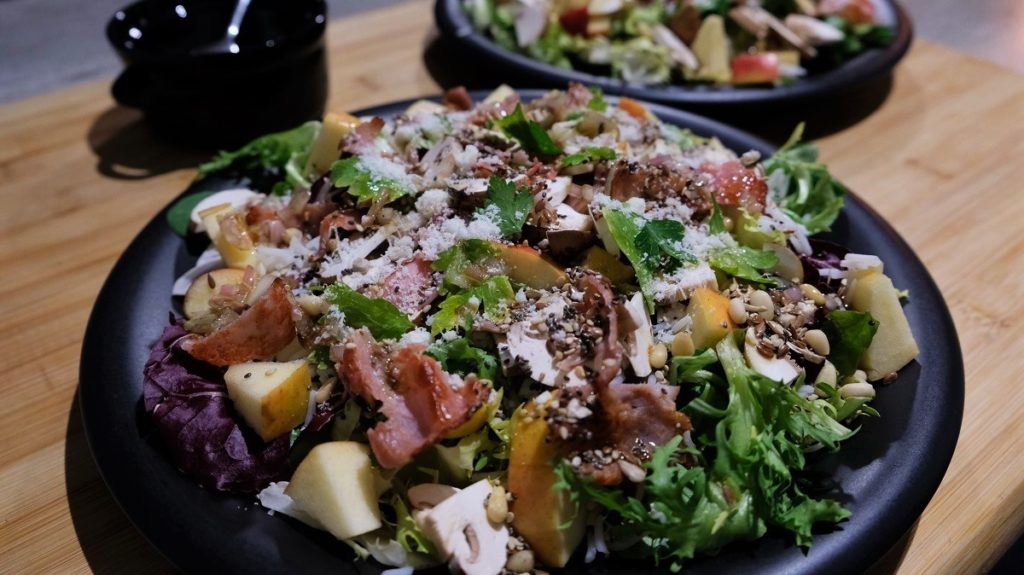 ---