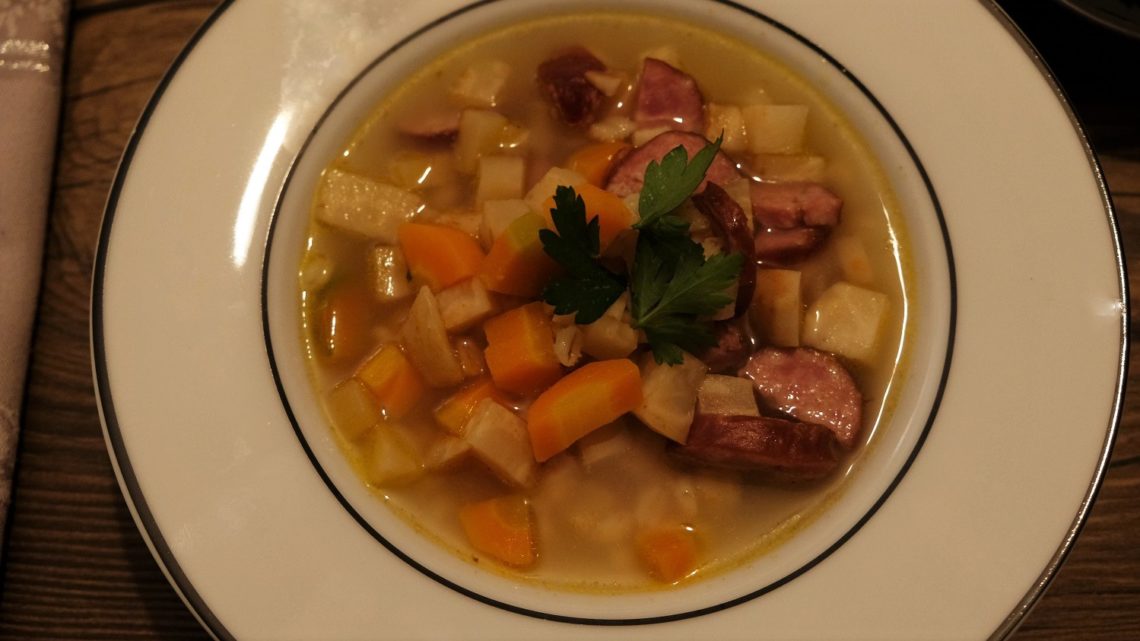 Celeriac broth and Morteau sausage
This recipe is a special comfort broth full of calories for cold winter days, my favorite soup after long hikes. You can replace the perled barley by einkorn and chicken stock cube by vegetables stock cube.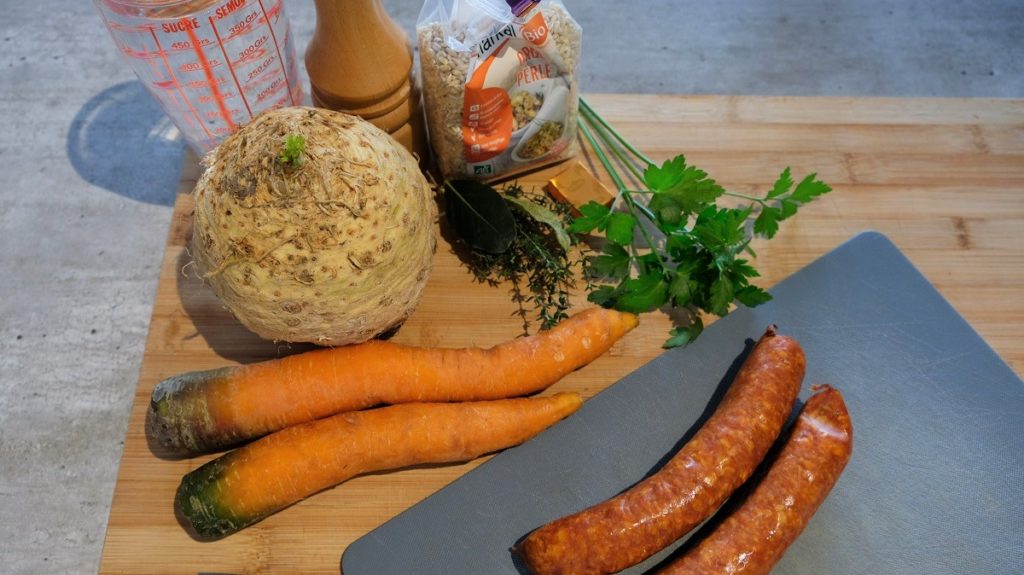 Ingredients for 4 people:
2 Morteau sausages
75 g pearled barley
2 carrots
1 celeriac
1.5 L water
1 chicken stock cube
1 bouquet garni (thyme, sage and bay leaf)
Parsley
Salt & black pepper

Recipe:
Peel and cut the vegetables in small cubes. Cut the sausages in large slices. Brown the sausages in a big pan at medium-high temperature for 5 minutes. Add the vegetables and the chicken stock. Mix and let cook again 5 minutes. Add the water and bouquet garni and make it boil. As soon as the water is boiling, add the pearled barley and reduce at medium-low heat. COver and let cook 45 minutes mixing with a spoon sometimes. Serve with some chop parsley.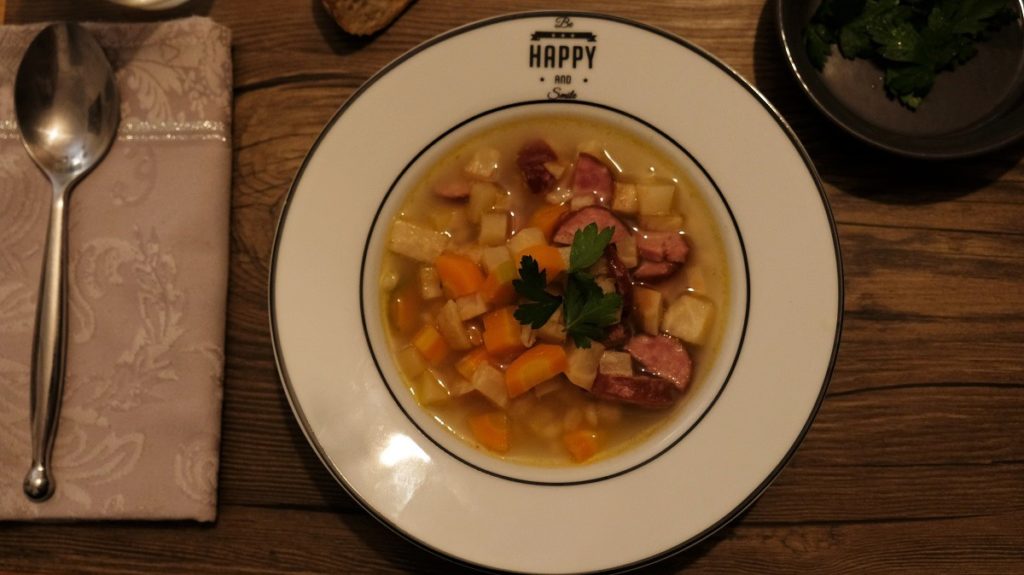 ---