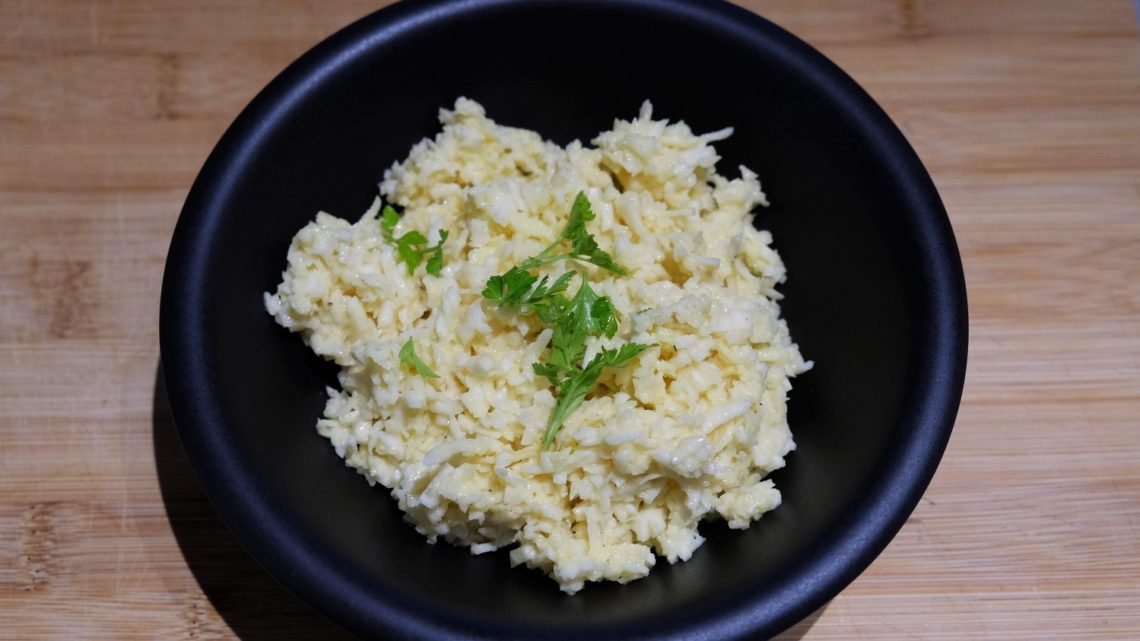 When I was a child, I always enjoyed when my mother was cooking celeriac remoulade but I never did some at home. Since we are still in winter (celeriac season), I decided to prepare some celeriac remoulade with an apple and the taste was really good! Here is my recipe for an home made well known salad…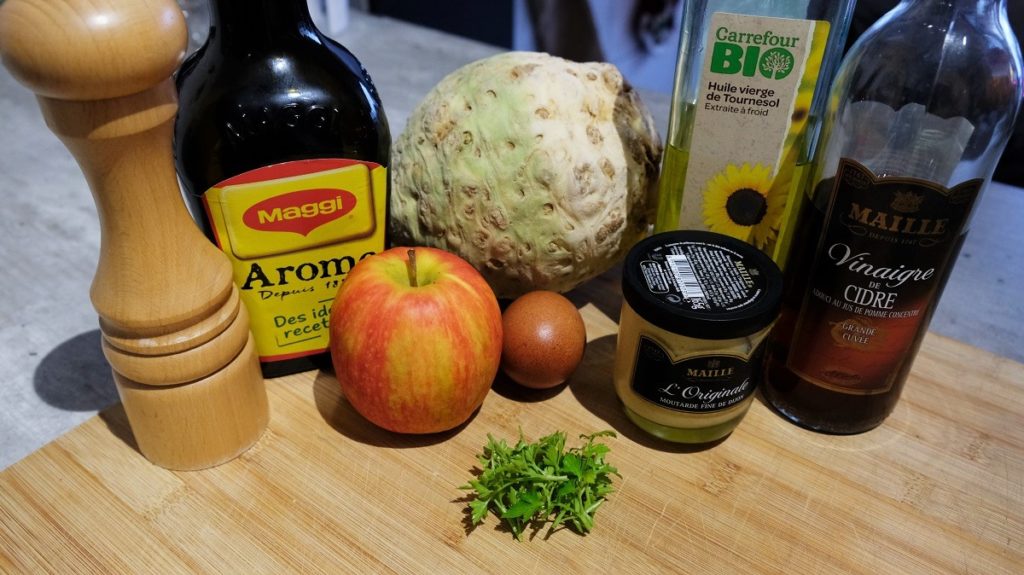 Ingredients:
1/2 celeriac
1 apple
1 egg yolk
15 cl sunflower oil
1 tablespoon mustard
1 tablespoon cider vinegar
1/2 teaspoon Maggi liquid seasoning
1/2 teaspoon black pepper
1 handfull of fresh parsley
Recipe:
Cut your celeriac in two parts and only keep one (you can use the other one for another recipe). Peel it and cut it in big parts, also peel the apple and cut it in 4 (don't forget to remove the seeds). Using a robot, grate the celeriac and the apple using the thinner blade. Then, put them in a big mixing bowl. In a small bowl and using a whisk, prepare the french mayonnaise. Combine the egg yolk, mustard and 5 cl oil (you can use the white for meringues). Add 5 cl oil again and combine, then, add the vinegar and combine. Finally, add the 5 cl oil remained and combine. Pour the mayonnaise in the mixing bowl with the celeriac and apple. Add the Maggi liquid seasoning and black pepper and combine with a spoon. Wash and chop the parsley. Serve in bowls with some fresh parsley.
---