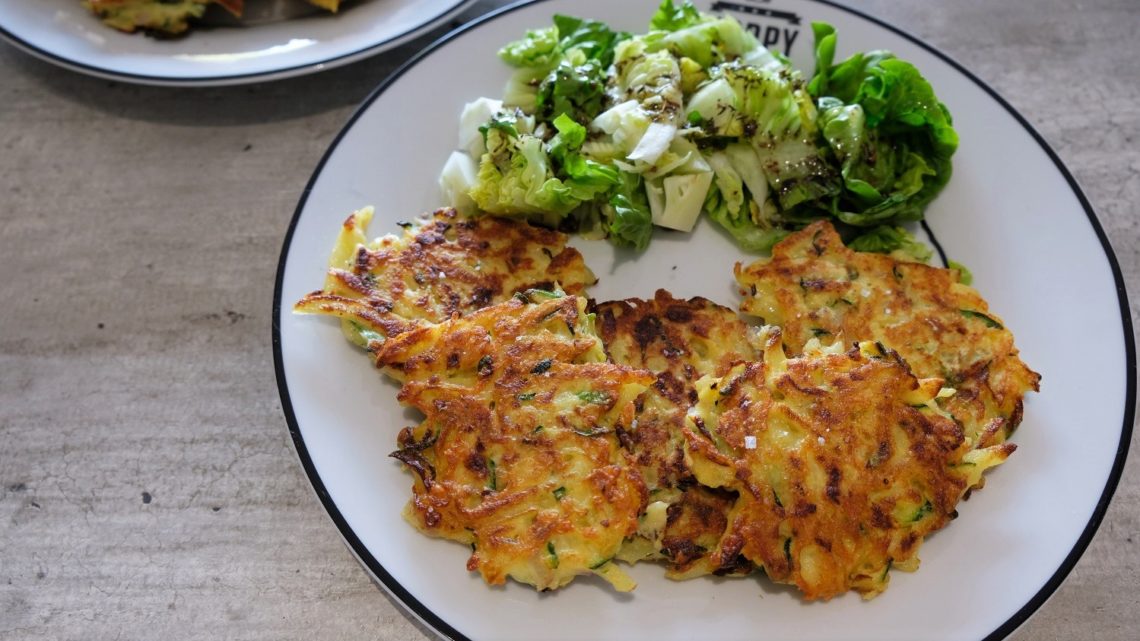 Potatoes & Zucchini Fritters
I used to cook potatoes fritters before, but never with zucchini. So, when my husband suggested to add zucchini, I was really curious about how good it would be. Finally, we will never cook potatoes fritters without zucchini now! Here is the recipe so you can do it as well. The ingredients here are for 15 fritters.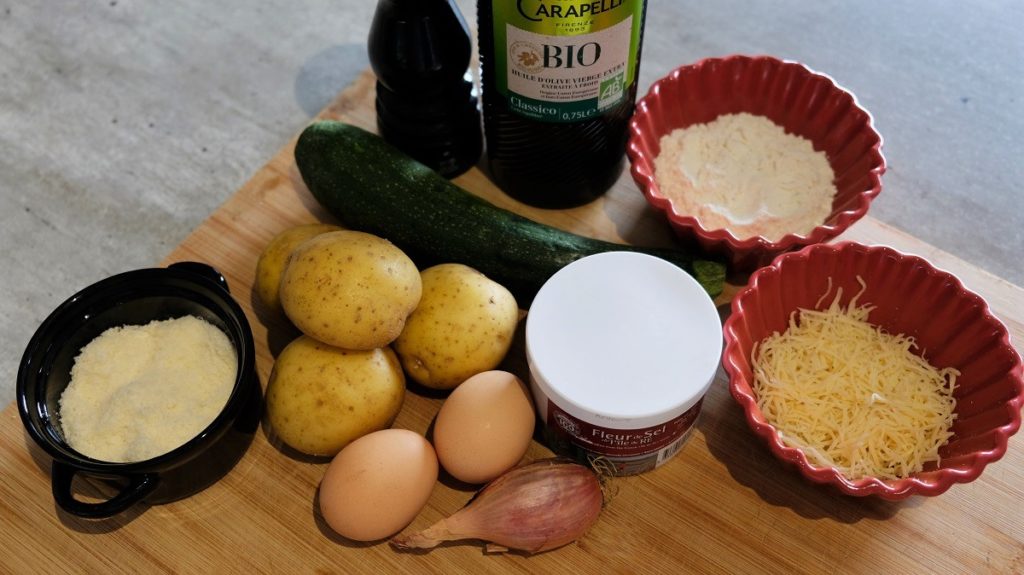 Ingredients for 3 people:
4 potatoes
1 zucchini
2 eggs
1 shallot
60 g all purpose flour
35 g grounded parmesan cheese
30 g grated emmental cheese
black pepper
olive oil
salt
Recipe:
Peel and wash the potatoes. Wash the zucchini. Cut them using a food processor. Mix them with 1 teaspoon salt and place them in a sieve to remove the water. Let them rest for 20 minutes. During this time, pell and chop the shallot. Beat the eggs in a mixing bowl. Add the flour, parmesan cheese, emmental cheese, some black pepper and the shallot. Combine with a spoon. When the 20 minutes are over, press the potatoes and zucchini with your hands to remove the water. Do it several time before adding them to the mixing bowl with the other ingredients. Combine with a spoon. Place a frying pan on the burner at medium-low temperature. Add some olive oil (3 tablespoons). Using a tablespoon, take some dough and pour it on the frying pan, then, press it to create circles. Let them cook 5 minutes on each side, then, place them on a plate covered by kitchen roll. Repeat the process until there is no more dough anymore. Salt them and serve with some salad.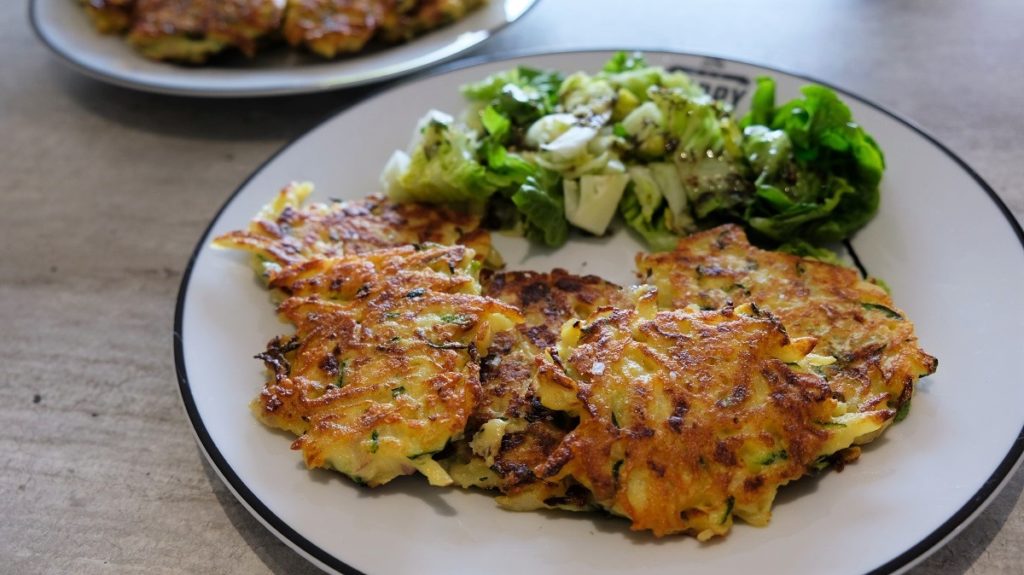 ---