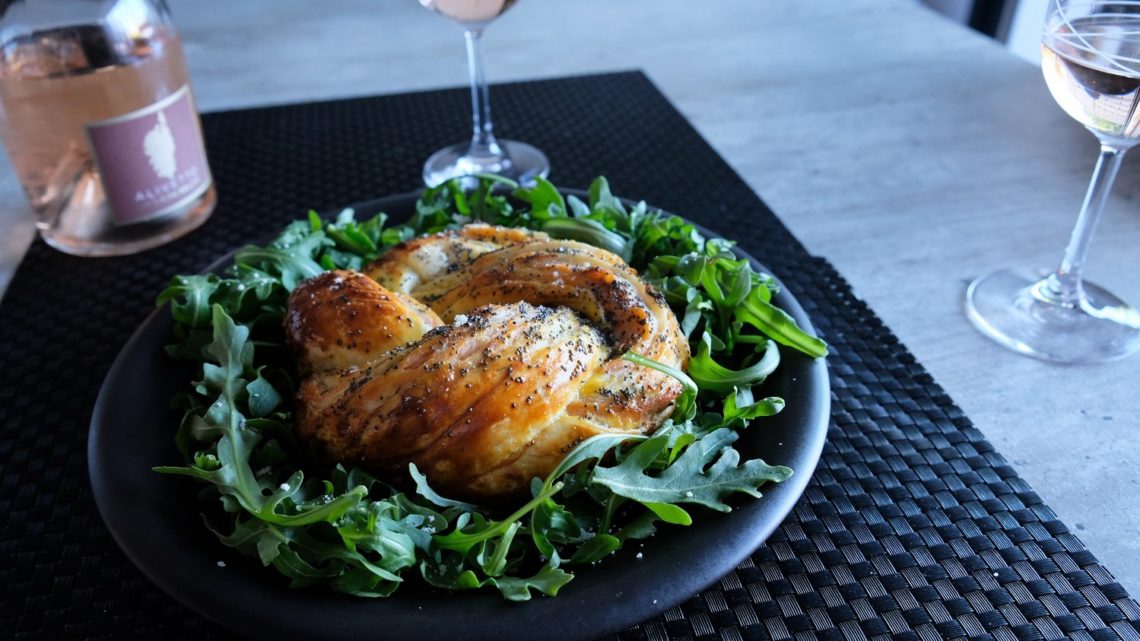 For starter or aperitif, the trout puff pastry braid can be made quickly and easily. Perfect if you don't have plenty of time to prepare a meal but want something nice. For the dill, I used fresh one but you can also use drained.
Ingredients:
1 puff pastry
200 g smoked trout (8 slices)
100 g ricotta cheese
1 tablespoon light cream (4%)
1 tablespoon poppy seeds
3 tablespoons grounded fresh dill
3 tablespoons pepper
1 tablespoon salt
1 egg yolk
Recipe:
Preheat the oven at 374°F (190°C). In a bowl, mix together the ricotta cheese, light cream, aneth, pepper and salt. Place a greaseproof paper in a drip pan and roll out the puff pastry on it. Spread out the sauce made with ricotta all over the puff pastry. Add the trout slices on top, trying to cover all the surface. Roll up the preparation to form a stick, the trout remaining inside. Cut it in the lenght and place them side by side trout facing the sky. Form a braid by making each part going up and down with the other. Then, close it by joining the end of each part together (to form a circle). Spread the poppy seeds on top and egg yolk with a bruch. Place in the oven for 25 minutes. Remove from the oven and wait 5 minutes before removing from the pan. You can serve it alone or with your favorite salad (we used rocket).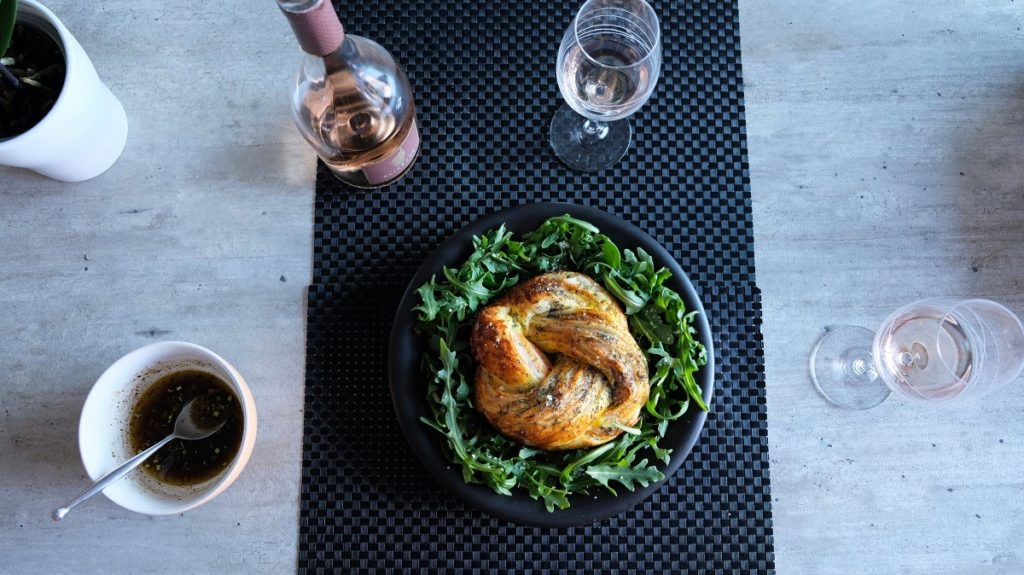 ---