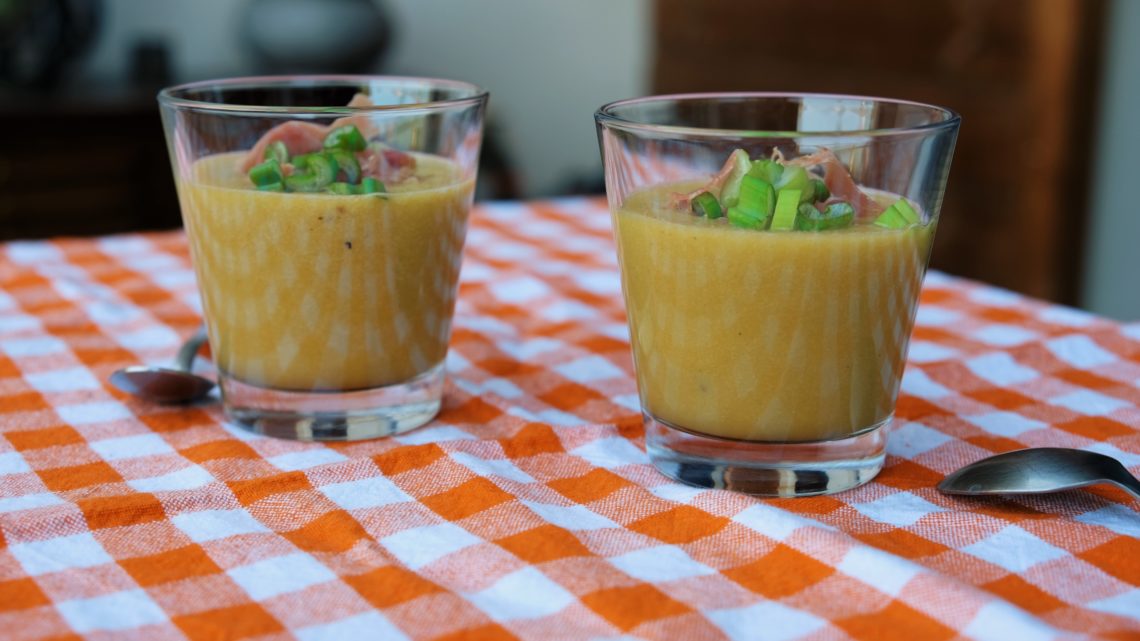 Melon & Cucumber Gazpacho
Gazpacho is a cold soup that Italians serve in summer. The original recipe is made with tomatoes but this one with melon and cucumber is really good too!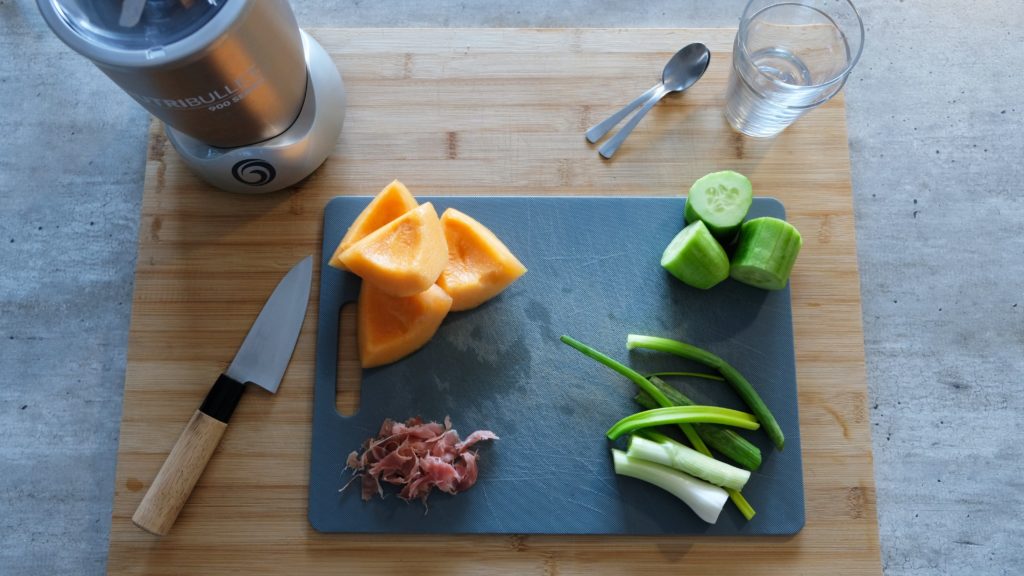 Ingredients for 4 glasses:
1 melon
1/3 cucumber
1 spring onion
2 basil leafs
2 country ham slices
1 tablespoon olive oil
1 teaspoon balsamic vinegar
2 salt pinches
4-5 grounds of pepper mill

Recipe:
Peel the cucumber and remove the melon from its skin. Cut in big pieces and place in a blender. Cut the spring onion in big pieces too but keep a little part of the green for the topping of your glass and chop it. Place the spring onion in the blender with the olive oil, the basil leafs, the vinegar, salt and pepper. Blend until liquid. Cut the ham slices in small pieces. Pour the soup in glasses and place as topping the ham and green onion pieces. Place in the fridge for 5-10 minutes and serve cold.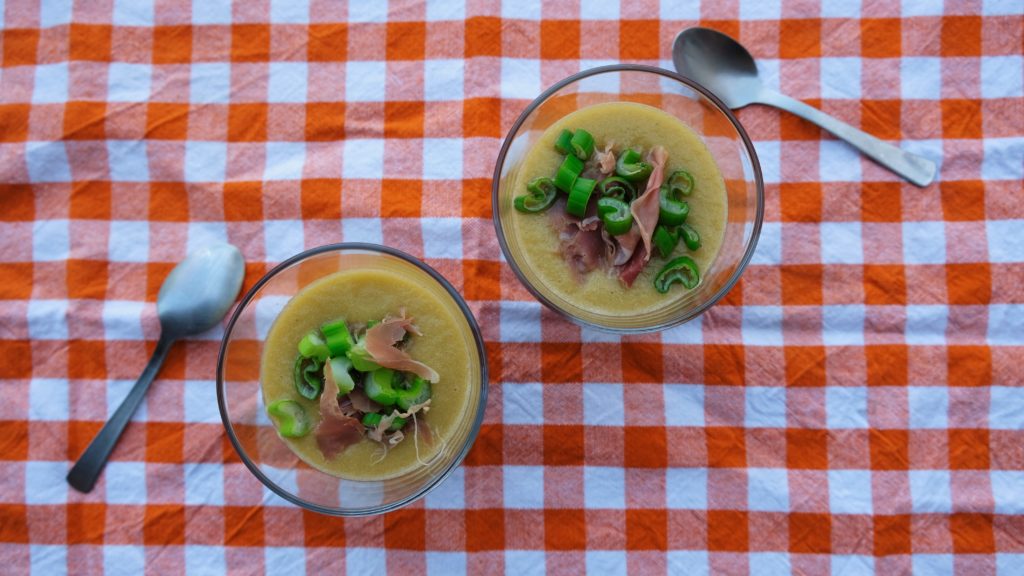 ---