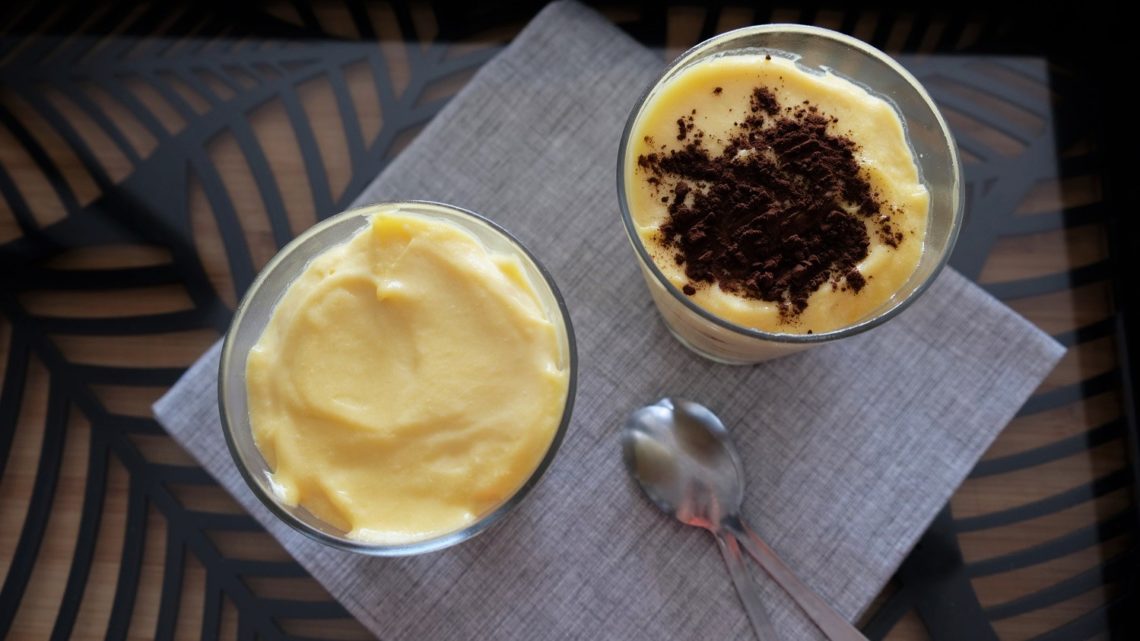 I really enjoy Italian Food, including desserts. Tiramisu is one of them and can be made with tastes of coffee, speculoos, strawberries, pistachios… and so much more. This recipe is not the original one because I added egg-whites whipped-up that create a beautiful mousse texture. This recipe is for 6 to 10 glasses (depending on their size).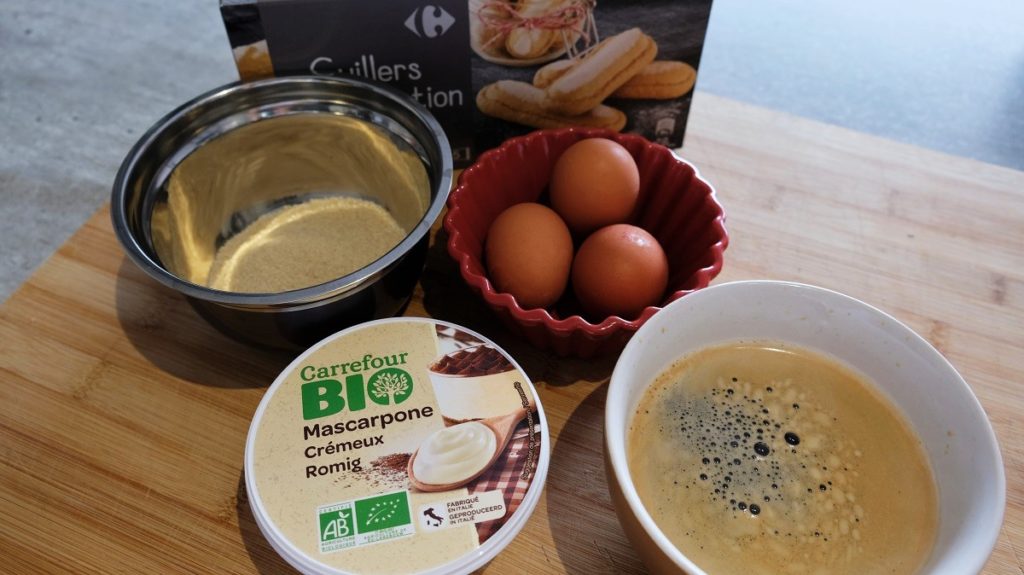 Ingredients:
250 g Mascarpone
3 eggs
15 cl coffee
80 g sugar
10 sponge fingers
3 teaspoons chocolate powder

Recipe:
Prepare your coffee in a bowl and let cool down. In two different mixing bowls, separate the egg-whites and egg yolks. Add the sugar and mascarponse to the egg yolks and mix to combine. Using a pastry robot, whip-up the egg-whites. Then, add them to the other ingredients carefully (do not break the whites). Cut all your sponge fingers in two parts. Using a fork, drop one part in the coffee and remove instantly with the fork. Place it in a glass and do the same with all your glasses. Using a spoon, take some of the mascarpone and eggs mixture and place some in the glasses to cover the sponge fingers. Place another sponge fingers in the coffee and then in the glasses, then some more mascarpone on top (you need to have at least 2 levels of sponge fingers and mascarpone in your glasses, 3 is better. Place your glasses in the fridge for at least 4h. Before serving, sprinkle some chocolate powder on top. This is ready!
---