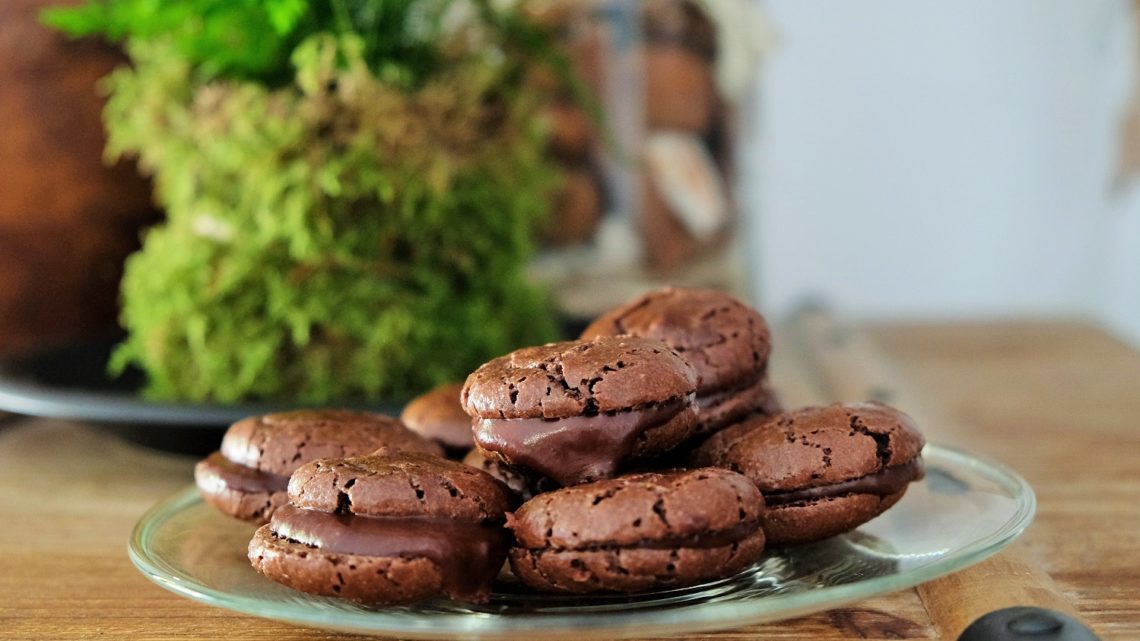 The first time I did chocolate macaroons, I was only 16 years old. During this time, I begun to cook cakes and sweet bites every weekend. As you may imagine, my family was really happy about it, not only I was cooking but also making new desserts every week!
Ingredients for 10 small macaroons:
1 egg white
60 g icing sugar
35 g almond powder
5 g caco powder
40 g dark chocolate
35 g butter
2.5 cl liquid cream

Recipe:
Preheat the oven at 150°C. In a mixing bowl, combine the icing sugar, almond poweder and caco powder together. In another one, beat the egg white until stiff. Gently add the combined ingredients using a spatula. Pour the dough in a pastry bag and create small circles on a baking tray covered by a baking paper or baking silicone sheet. Cook 12 minutes in the oven, then, remove from the oven and let it cool down. In a sauce pan, add the dark chocolate, butter and liquid cream at low temperature and mix using a spoon. Then, remove from the burner and let cool down until it become hard. Remove the macaroons from the baking tray and using a teaspoon, put some icing chocolate on one side, then, cover it with another macaroon and place on a plate. Do the same for all your macaroons and place in the fridge for 1h before serving.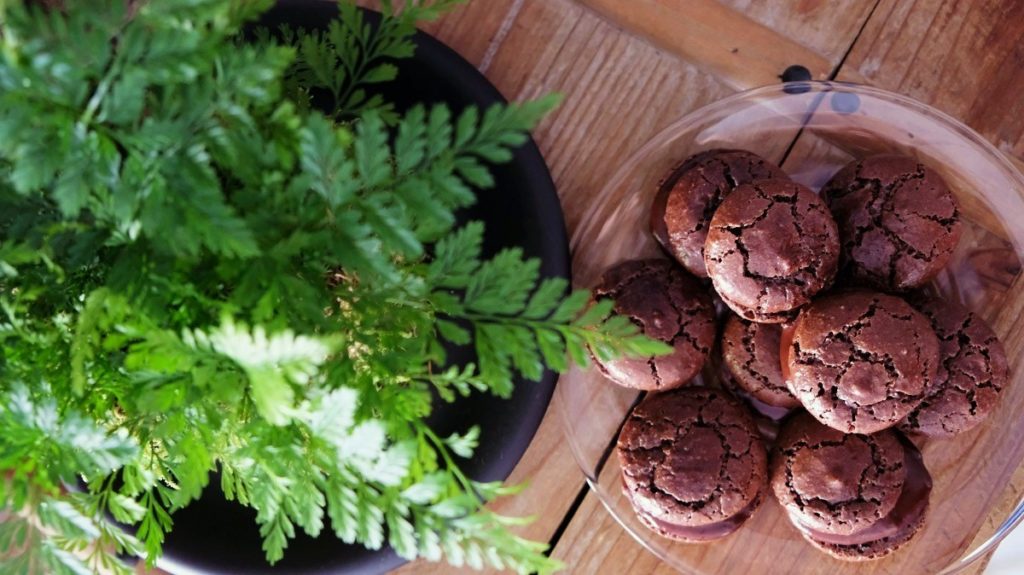 ---