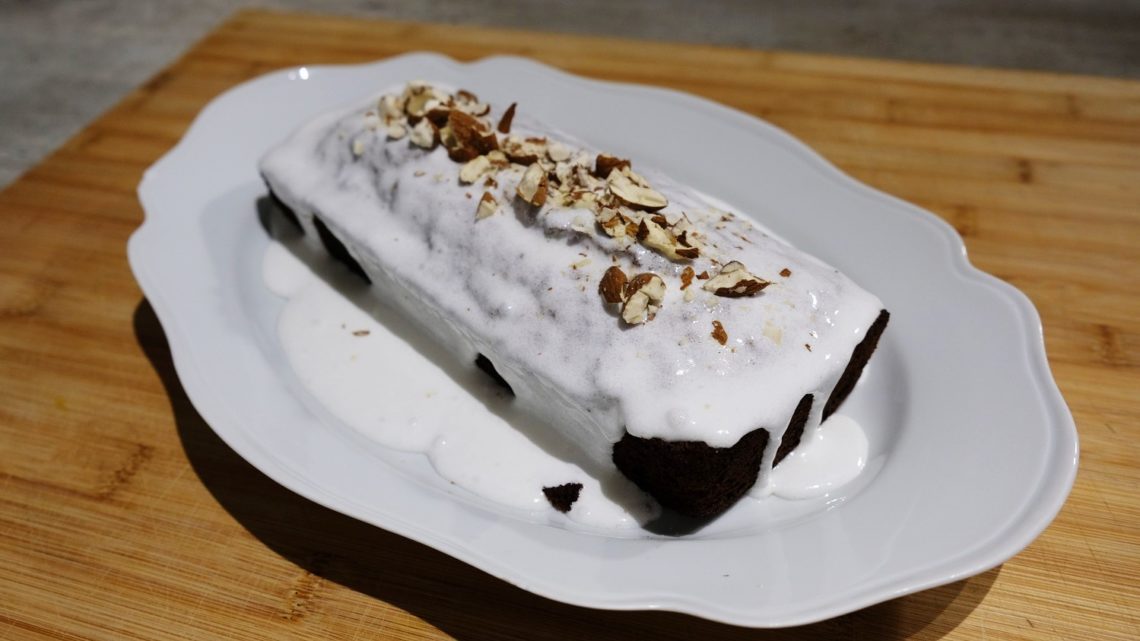 When I was working as a cook in a hotel, I was the person in charge of the breakfast. I was cooking everything "home-made" from jams to juices, fruit salads, cakes, cookies and granola. I really enjoyed my job but since I am allergic to a lot of things, I could'nt taste most of the food I cooked including a beautiful carrot cake that I really wanted to eat. So, I changed the recipe at home for me and it was delicious! Here is it, tasty and sweet…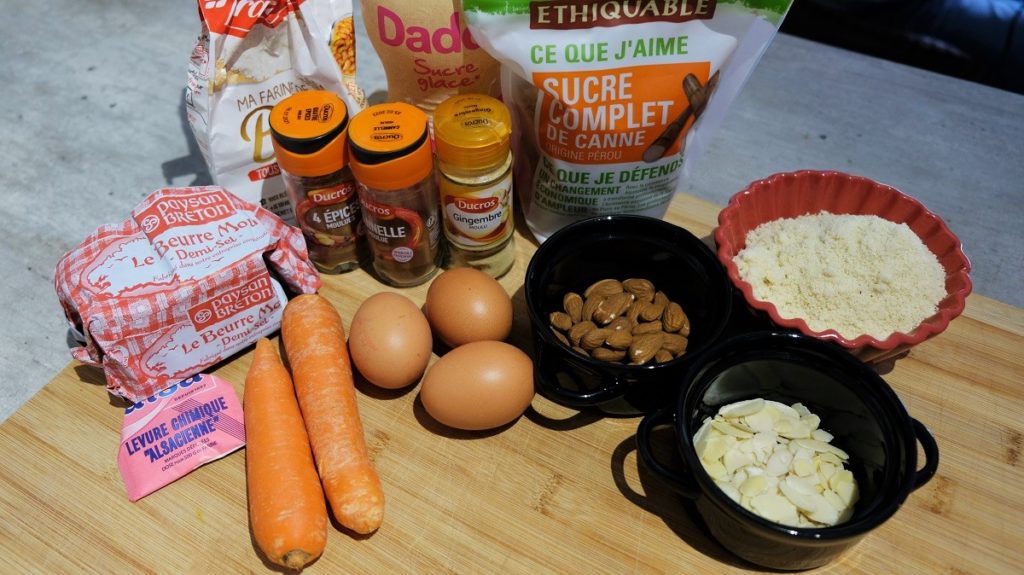 Ingredients for the cake:
2 carrots
2 eggs + 1 egg yolk
100 g almond powder
20 g whole almonds
20 g flaked almonds
50 g all purpose flour
115 g brown sugar
15 g butter
1 teaspoon baking powder
1/2 teaspoon grounded cinnamon
1/2 teaspoon grounded ginger
1/2 teaspoon grounded cloves
1 pinch of salt
Ingredients for the icing & design:
1 egg white
200 g icing sugar
15 g whole almonds

Recipe for the cake:
Pre-heat the oven at 180°C. Peel the carrots and using a robot, grate them using the thinner blade. Keep aside. Using a mortar, crush the whole almonds. In a big mixing bowl, whisk the 2 eggs and 1 egg yolk with sugar. Melt the butter in a sauce pan and add it to the preparation. Mix, then, add the flour, baking powder, salt, almonds powder, spices and 15 g of whole almonds crushed and combine. Add the carrots and combine, then, the flaked almonds. In another mixing bowl, beat two egg whites until stiff, then, add them slowly to the dough. Butter a cake pan and pour the dough inside. Bake in the oven for 40 minutes. When it is cooked, remove from the oven and let cool down before remove it from the cake pan.
Recipe for the icing & design:
When the cake is cold, in a mixing bowl, whisk the last egg white with the icing sugar. Pour it on top of the cake and add the remained crushed almonds on top. You can wait 1h until the icing harden before serving.
---