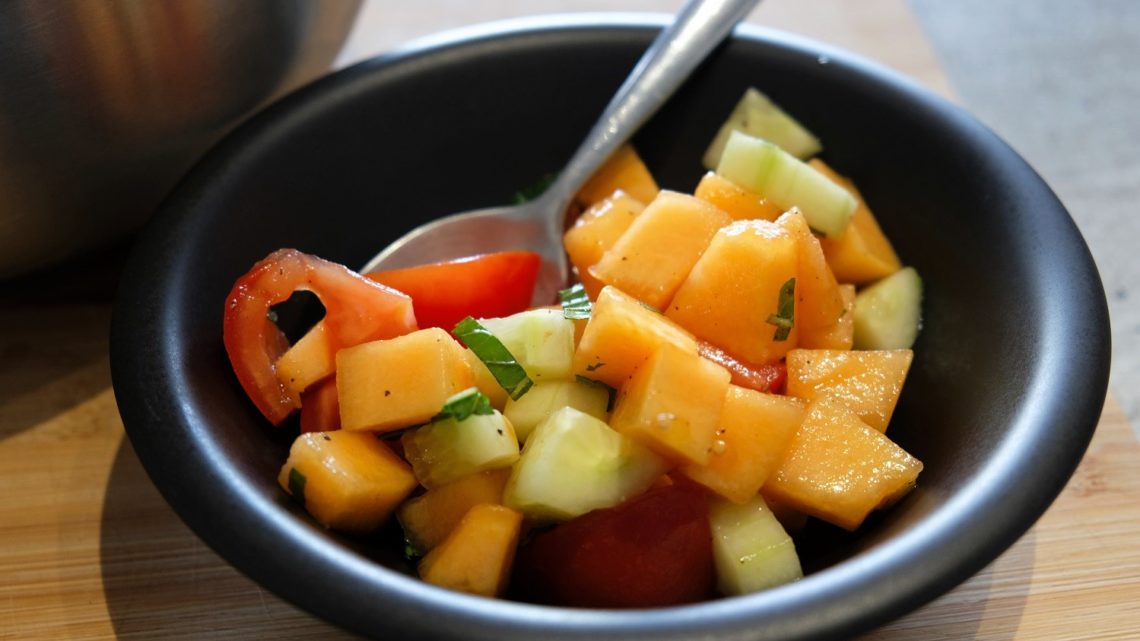 With those three vegetables and only a few more ingredients, you will have the perfect fresh summer salad for warm days lunch! Quick and easy to prepare, this recipe is for 2 people.

Ingredients:
1 cucumber
1 melon
2 tomatoes
10 mint leaves
4 tablespoons olive oil
1 teaspoon Maggi liquid seasoning
1/2 teaspoon black pepper

Recipe:
Cut your melon in two parts and remove the seeds. Peel it and cut it in cubes. Remove also the skin from your cucumber and cut it with the tomatoes in cubes too. Chop the mint leaves. In a salad bowl, pour the olive oil and Maggi liquid seasoning and mix. Add all the ingredients and using a spoon, mix everything before serving.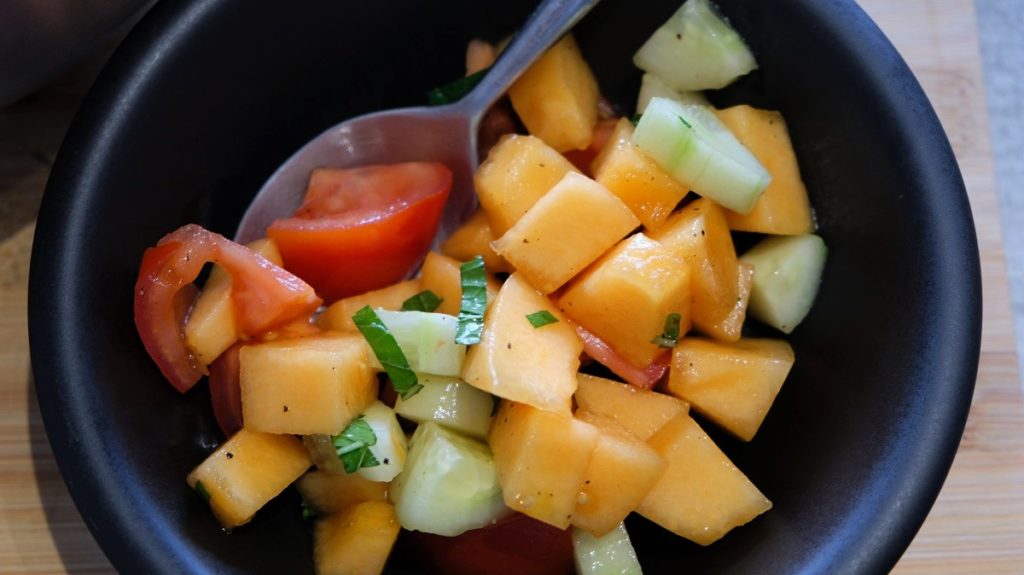 ---