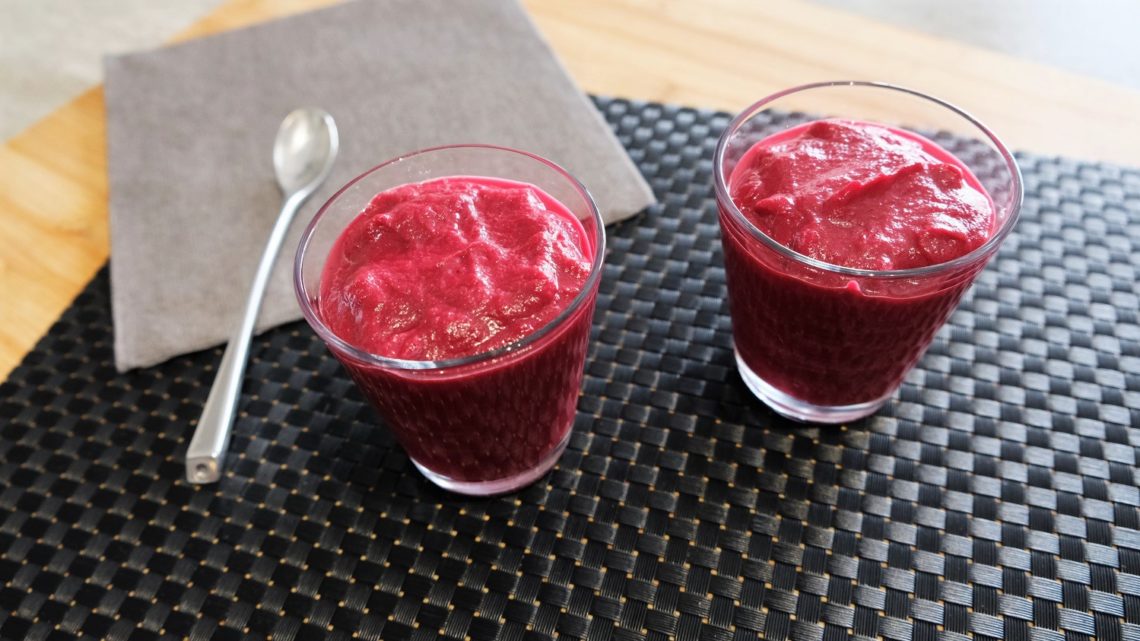 Something great about Beetroots is that you can eat them all year long. They are perfect for salads and starters but can also be used for main courses or even cakes! Here is my recipe for a delicious starter or aperitif.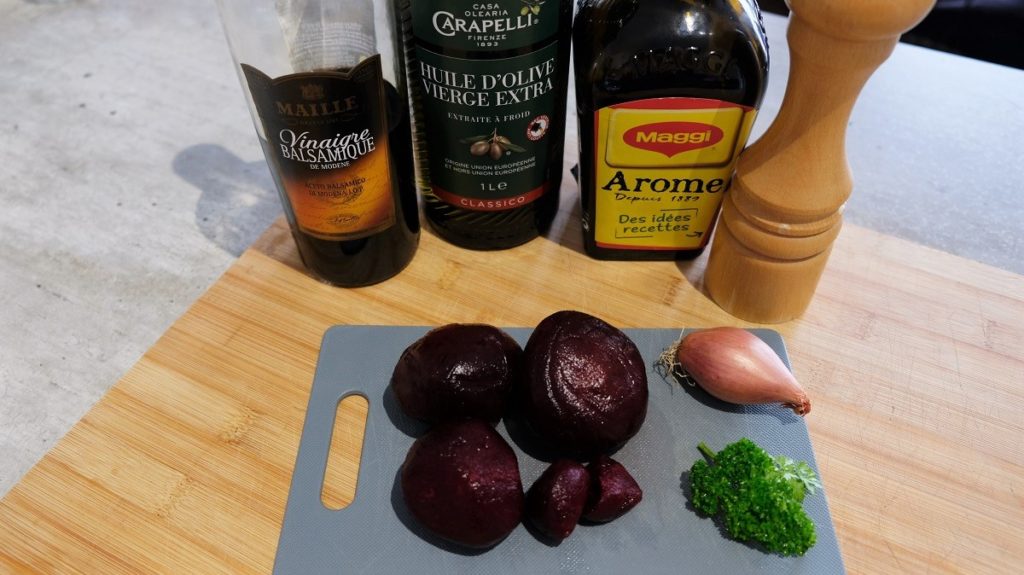 Ingredients for 2 verrines:
250 g beetroot (2-3 beetroots depending on their size)
1/2 shallot
10 ml olive oil
1 tablespoon balsamic vinegar
1/2 teaspoon Maggi liquid seasoning
2 tablespoons fresh parsley
1/2 tablespoon black pepper

Recipe:
As a reminder, it is way better when your beetroots spent a fex hours in the fridge before doing this recipe (it will be really fresh). Peel the shallot and use only half of it. Place all the ingredients in a blender and mix until everything is combined. Pour the blend in 2 glasses using a spatula and serve with spoons. You can also decorate them with fresh parsley on top.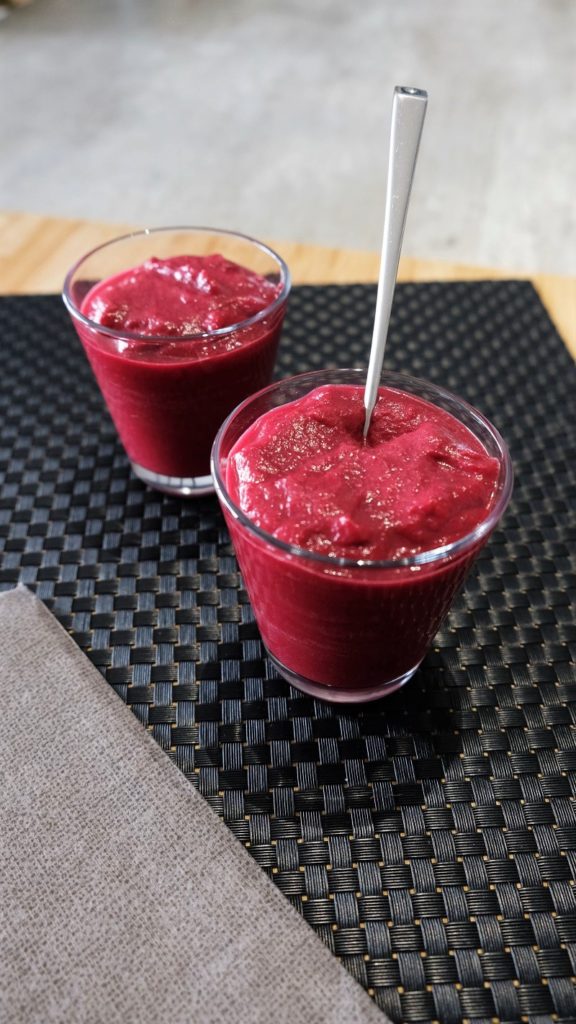 ---