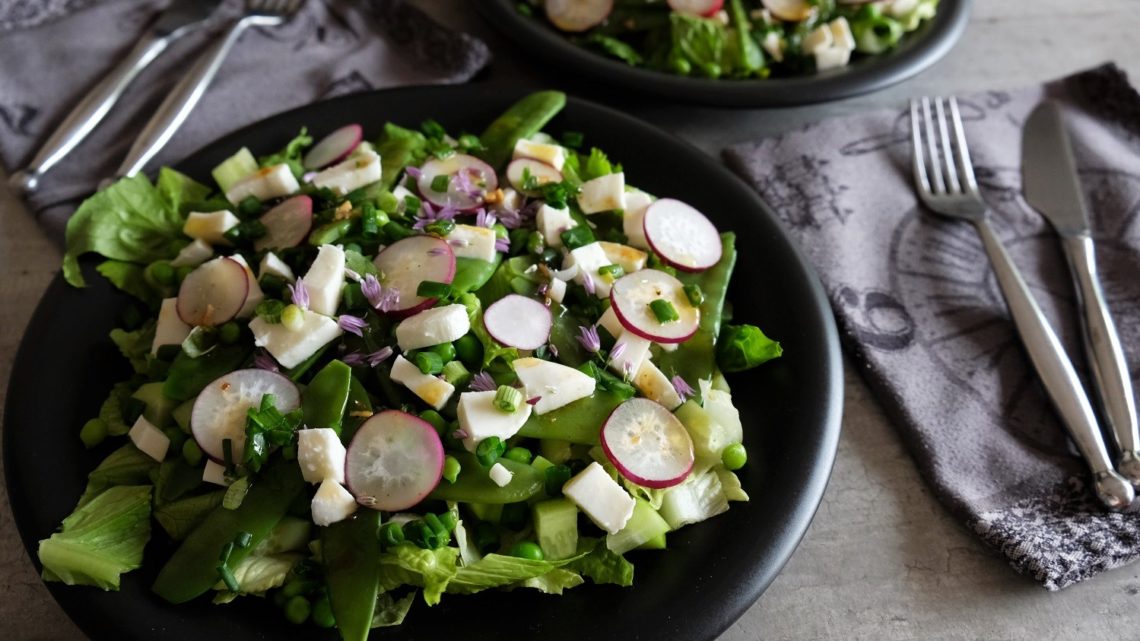 Spring is one of my favorite seasons for food, there are a lot of green veggies  fresh from the market and the weather is always changing from cold to hot, so you can cook delicious soups or salads! With good fresh ingredients from the market and my garden, I have decided to prepare a tasty Spring salad. Here is my recipe…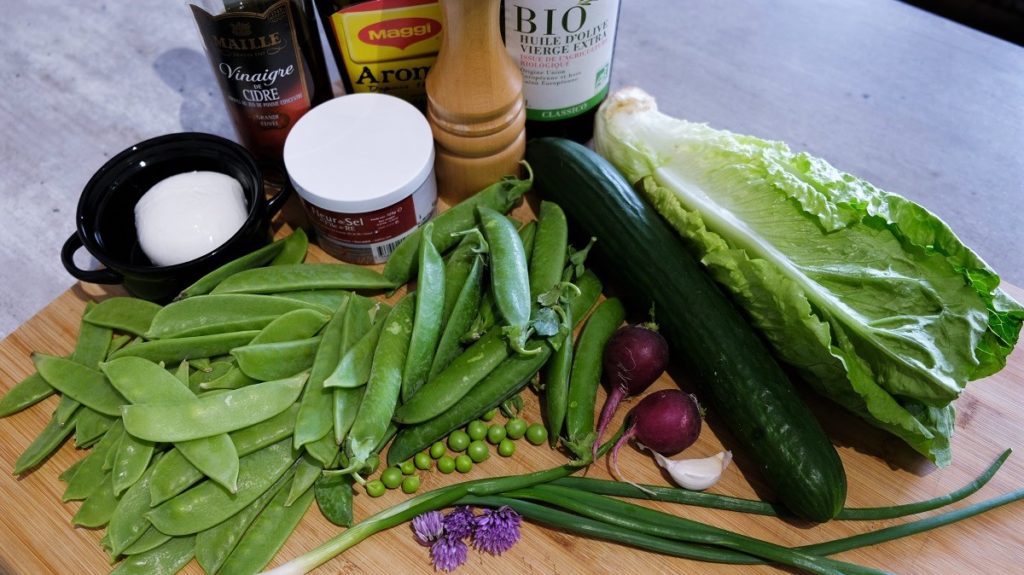 Ingredients for 2 people:
1 small Romaine lettuce
1/2 cucumber
2 purple plum radishes (or easter egg radishes)
1 mozzarella cheese
1 spring onion
1 garlic clove
4 chives flowers
150 g snow peas
50 g fresh peas (without pod)
4 tablespoons olive oil
1 tablespoon cider vinegar
1 teaspoon Maggi liquid seasoning
salt
black pepper

Recipe:
Pod the peas. Wash the of snow peas, cut the end and remove the strings. Pour water in a sauce pan and place it on the burner. Make it boil and plunge the peas and snow peas inside. Cook 5 minutes, then, drain them in a colander and wash them in cold water. Peel and cut the 1/2 cucmber in cubes. Wash and cut the radishes in slices. Wash and cut the 1/2 lettuce in pieces. Wash and chop the spring onion. Cut the mozzarella cheese in cubes. Peel and chop the garlic clove, then, put it in a sauce bowl with the olive oil, vinegar, Maggi liquid seasoning, some black pepper and mix with a spoon. Place all the ingredients in your plates in this order and serve: salad, cucumber, snow peas, peas, mozzarella, radishes, spring onion, sauce and chives flowers.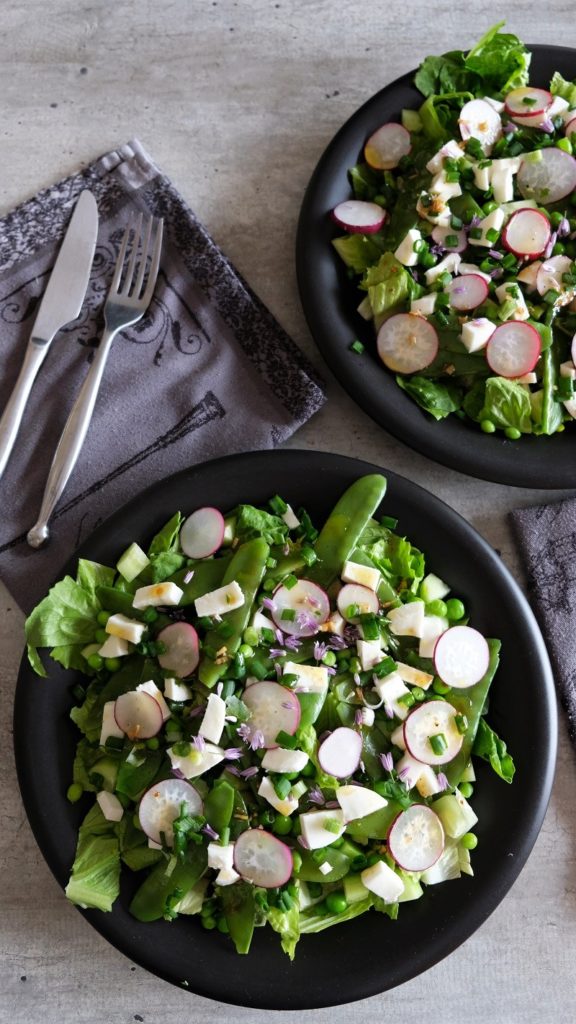 ---