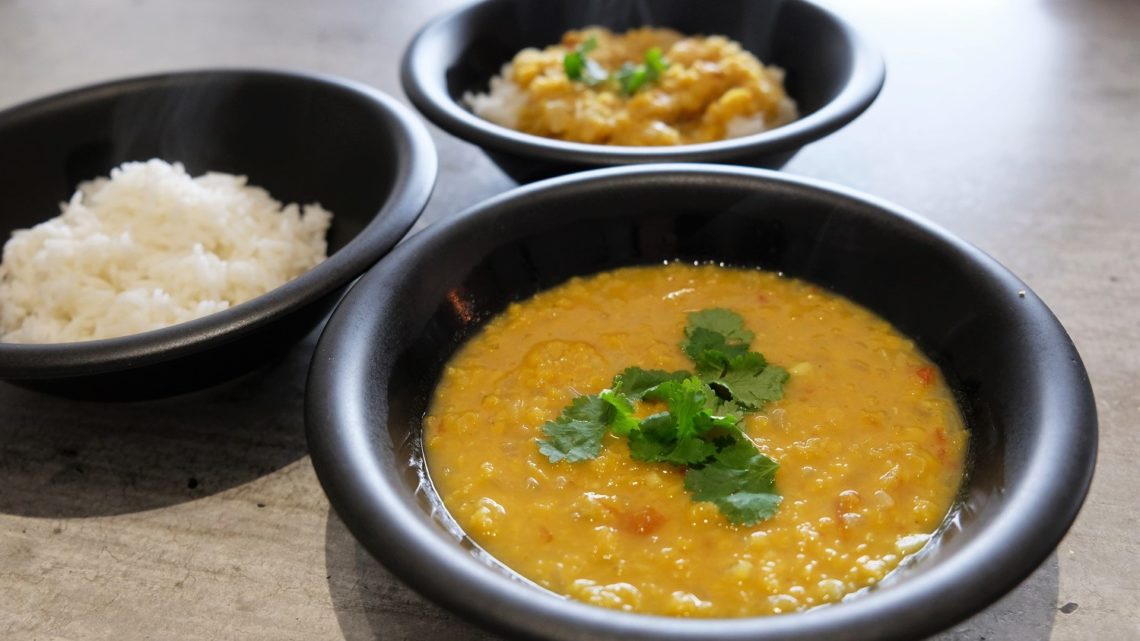 Since we had a lot of rain and cold temperatures in the begining of August, I needed warm and comfort food. But I also wanted something colourful and tasty, not winter meals, so I made a lot of Indian recipes like this delicious lentils Dahl.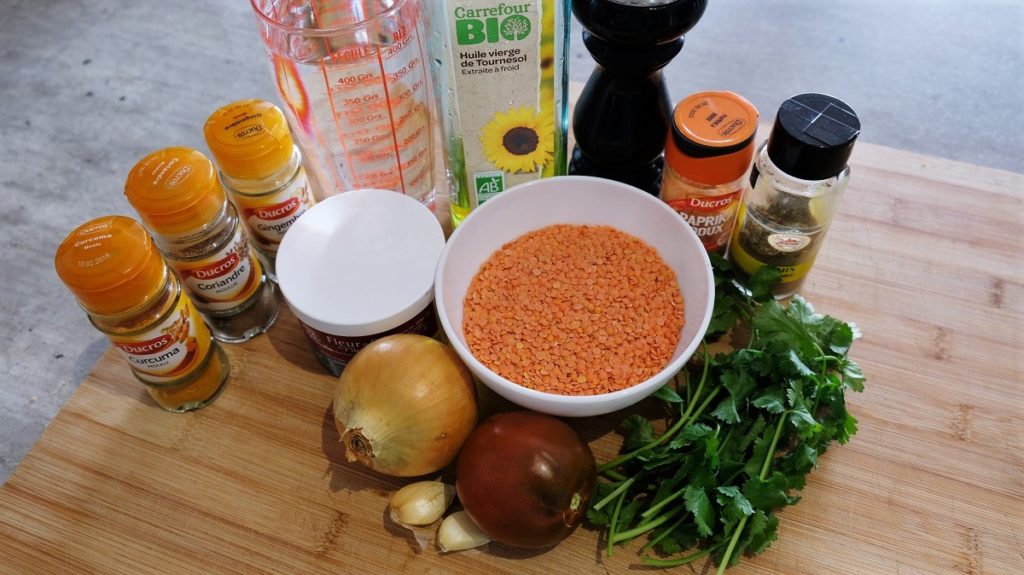 Ingredients for 3-4 people:
200 g red lentils
1 tomatoe
2 garlic cloves
1 onion
75 cl water
3 tablespoons sunflower oil
1 teaspoon cumin
1 teaspoon ginger
1 teaspoon coriander
1/2 teaspoon curcuma
1/2 teaspoon paprika
salt & black pepper
fresh coriander

Recipe:
Rinse and drain the lentils. Peel and chop the onion and garlic. Wash and blend the tomatoe. Pour the oil in a sauce pan and place it on the burner at medium temperature. Add the onion, garlic, cumin and ginger and mix. Let cook 1 minute. Add the tomatoe, curcuma, coriander and paprika. Mix and let cook 3 minutes. Add the lentils with 50 cl water and let cook 15 minutes with a cover at medium temperature. Then, add 25 cl water and let cook again 10 minutes with a cover at medium-low temperature. Finally, add salt and black pepper and serve in bowls with some fresh chopped coriander and rice beside.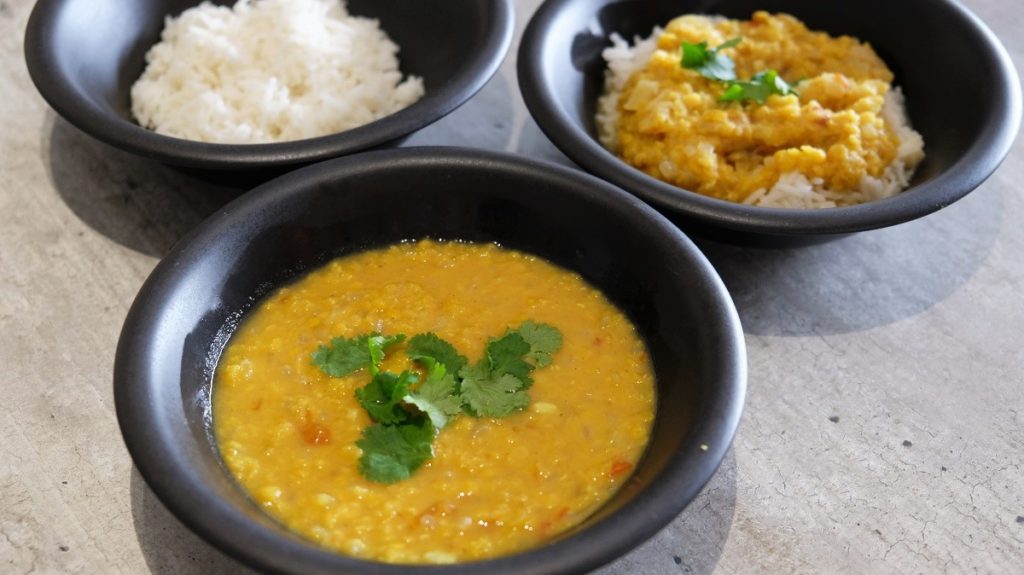 ---