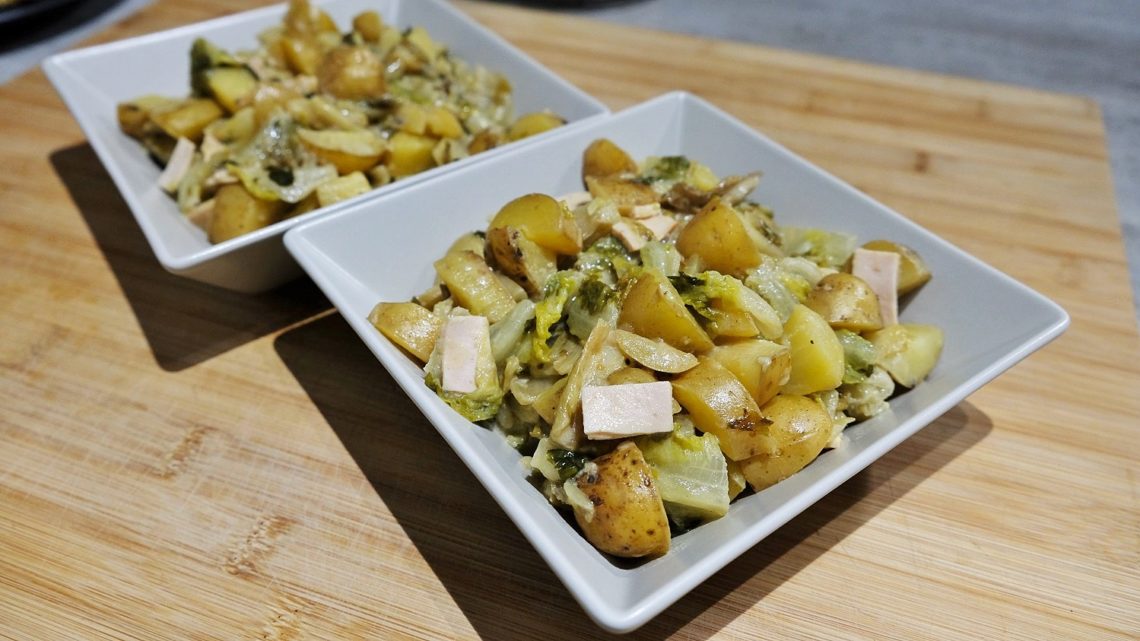 Until October 2020, I never cooked salad before but always ate it cold and raw. Let me tell you that I have missed something and here is my recipe for Salad & Potatoes Hotpot! You can replace the chicken ham by lardons for more taste or even pine nuts if you prefer a vegetarian version. For a dairy free meal, just use some oil instead of butter, remove the liquid cream and use some water instead of it.

Ingredients for 2-3 people:
3 sucrine lettuces
4-5 potatoes
1 shallot
1 garlic clove
1 chicken stock cube
10 cl liquid cream
20 g butter
2 slices chicken ham
black pepper

Recipe:
Peel the shallot and garlic and chop them. Wash your potatoes and cut them in small cubes. Place a casserole dish on the burner at medium temperature. Add the butter and then, the shallot and garlic. Add the potatoes and chicken stock cube. Mix everything with a wooden spatula. Cut the lettuces. Reduce the heat at low temperature and add them to the casserole dish with black pepper. Cover and let cook 30 minutes, mixing sometimes. After this time, add the liquid cream. Cook again 10 minutes, then, cut the chicken ham slices in small parts and add them to the casserole dish. Mix and cook again 5-10 minutes before serving.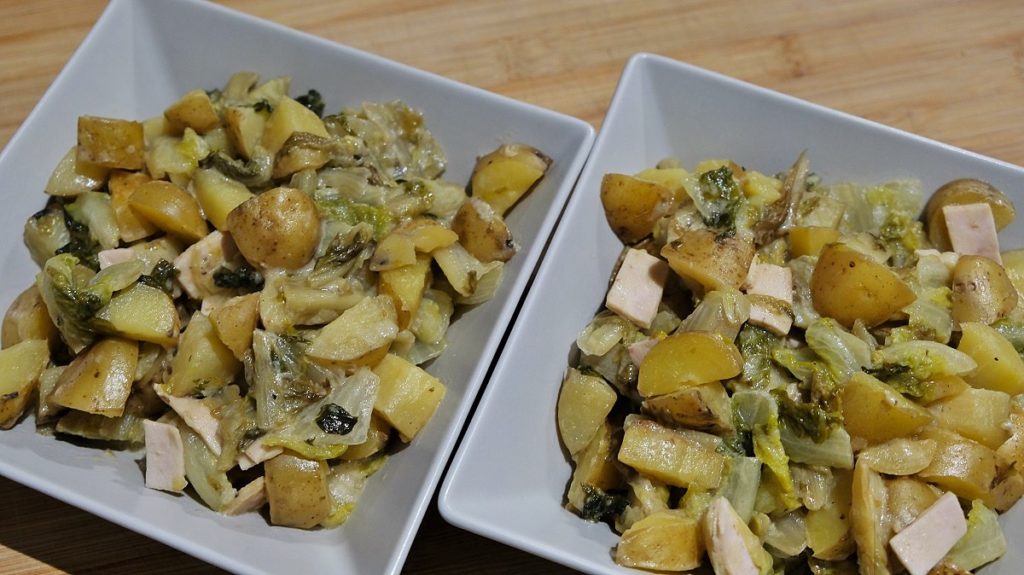 ---