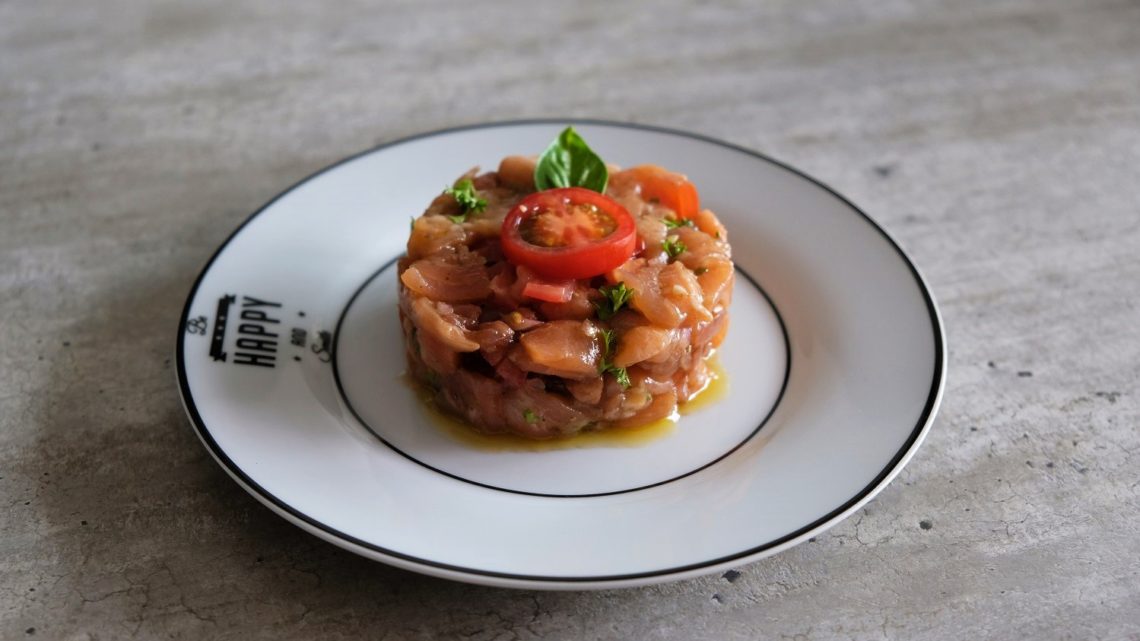 Since the first time I tried raw fish with sushis, I have started to eat all kind of raw fish in many kind of recipes. I love it in so many ways: sushis, sashimis, makis, carpaccio and tartare… This one is really simple to realize and not too much expensive. Beware when you buy your fresh salmon, it has to be really fresh to be eaten raw! Moreover, chose an organic or wild smoked salmon.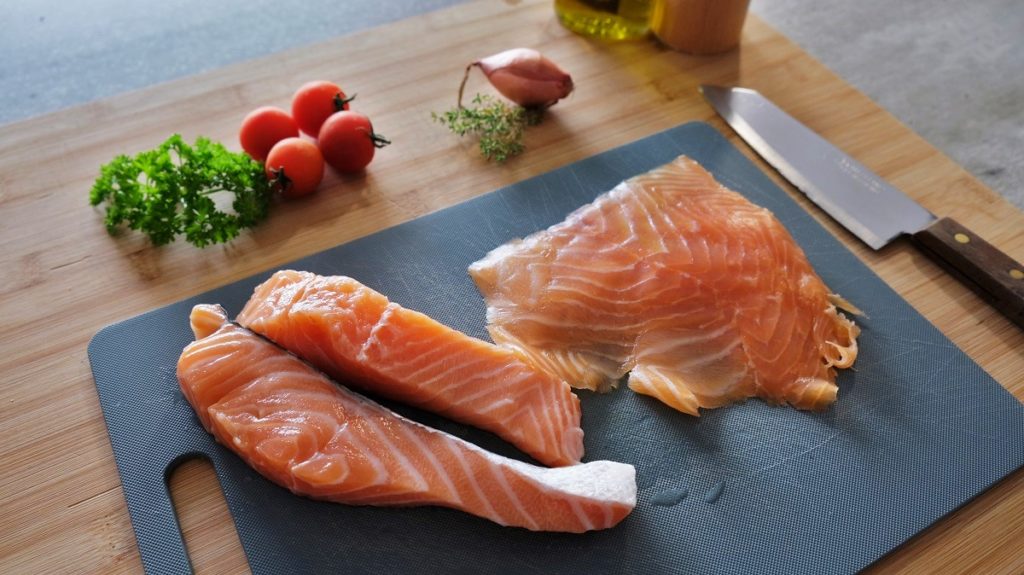 Ingredients for 2 people:
200 g fresh salmon
100 g smoked salmon
2 tablespoons olive oil
2 tablespoons balsamic vinegar
1 tomatoe (or 4 cocktail tomatoes)
1/2 shallot
1 tablespoon parsley
1 teaspoon thyme
1 teaspoon black pepper
Recipe:
Cut the fresh and smoked salmon in cubes shapes. Cut the tomatoe in 4 parts (or 2 for cocktails) and deseed it under water. Cut it in cubes shapes and put it into a salad bowl with the salmon. Chop the shallot and parsley, then, add them to the bowl with the pepper. Add the olive oil and vinegar and mix. Place into the fridge for 20 minutes and serve. Do not let it too long because the vinegar will cook the salmon, sometimes, I just place everything in the fridge before adding the vinegar and add it after removing the bowl from the fridge. You can use a pastry cutter as I did to give it a nice shape in the plate and decorate with a half cocktail tomatoe on top and basil leaves.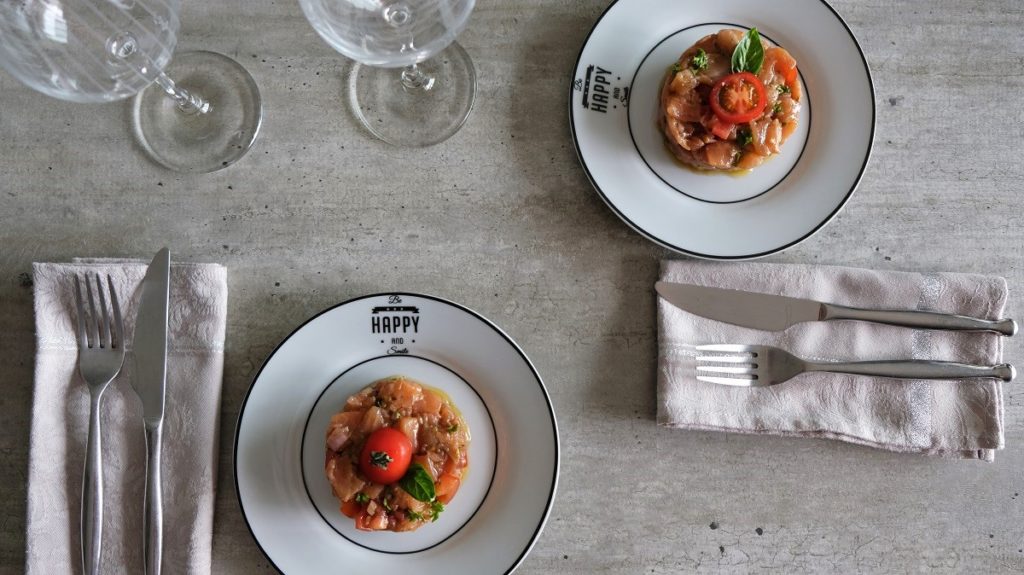 ---