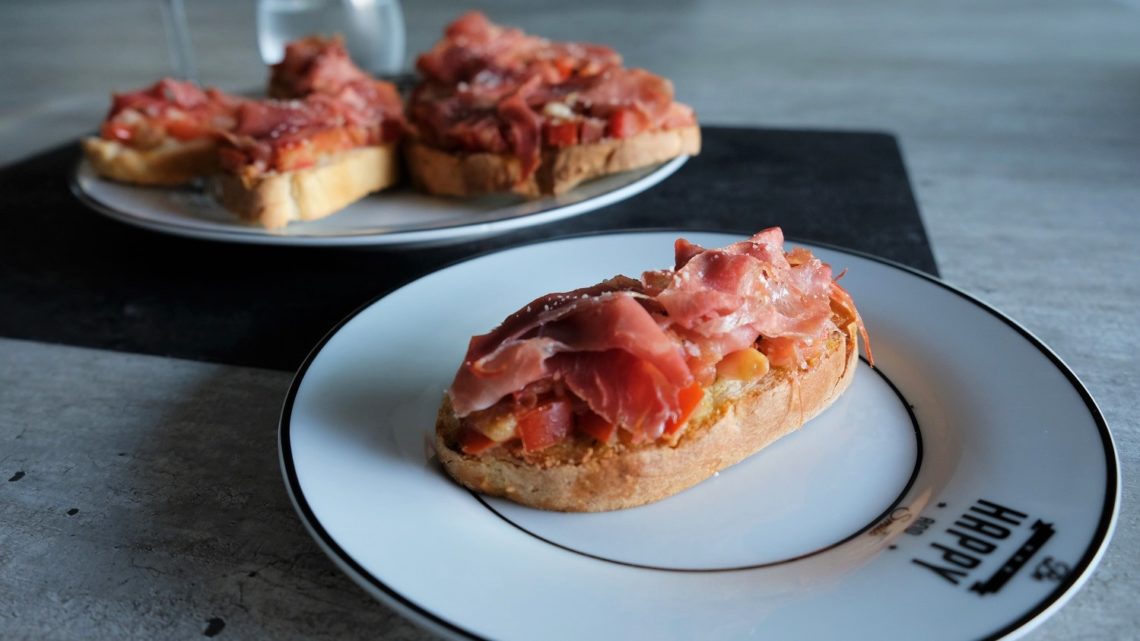 Bruschettas are Italian toasts made with tomatoes and garlic that people use to have for aperitif or starter. Here is how I like to cook them: topped with meat, fish or cheese… For the bread, select a farmhouse bread or ciabatta, you need big slices with a lot of crumb (you can also make your own as we did). For topping, I made this recipe with Serrano ham which is a country ham but it is also very good with anchovy or only mozzarella cheese if you want a veggie version.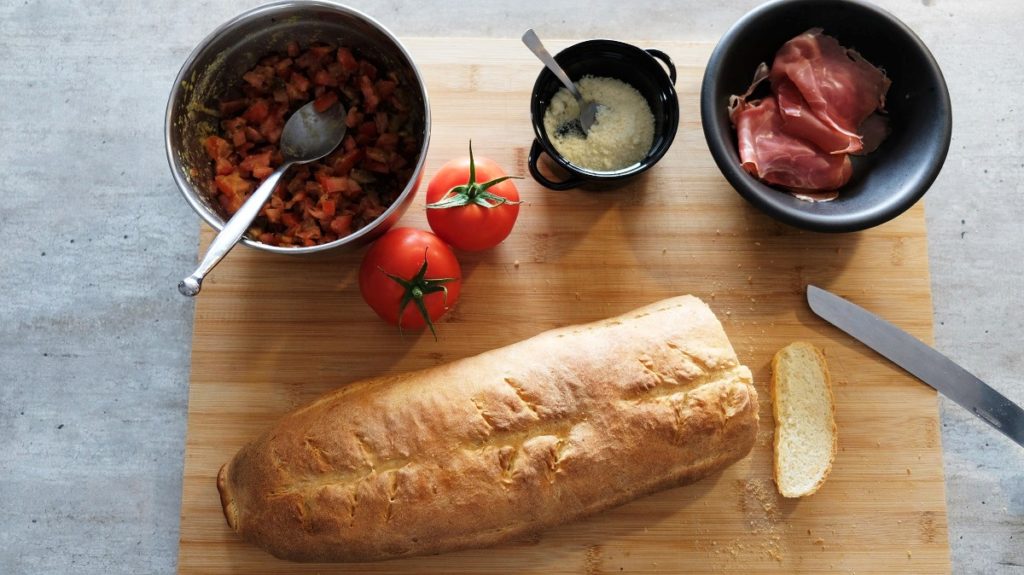 Ingredients:
8 slices of bread
4 tomatoes
3 garlic cloves
5 basil leafs
1/2 shallot
4 country ham slices
4 tablespoons olive oil
8 teaspoons parmezan

Recipe:
Preheat the oven at 356°F (180°C). Cut your tomatoes in very small dices (the smallest they are the better it is) and place them in a mixing bowl. Place the olive oil, garlic cloves, shallot and basil in a blender and blend until mixed. Add your sauce in your tomatoes and mix them together. Cut your ham slices in different pieces (at least, you need 16 pieces). Toast your bread slices just a few seconds, they have to be dry but not golden. Place your bread slices on a hotplate covered by greaseproof paper. Put your tomatoes mixed with the sauce on top of the bread. Add the parmezan (1 teaspoon per bruschetta) and some ham on top (2 pieces per bruschetta if you made 16 pieces). Insert in the oven for 2-3 minutes and remove. Wait a minute before eating.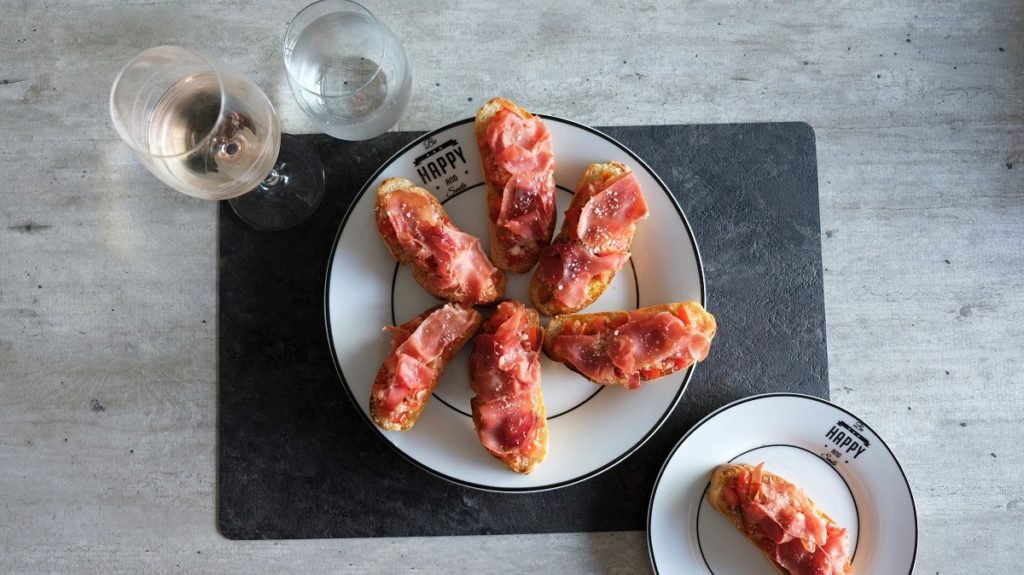 ---