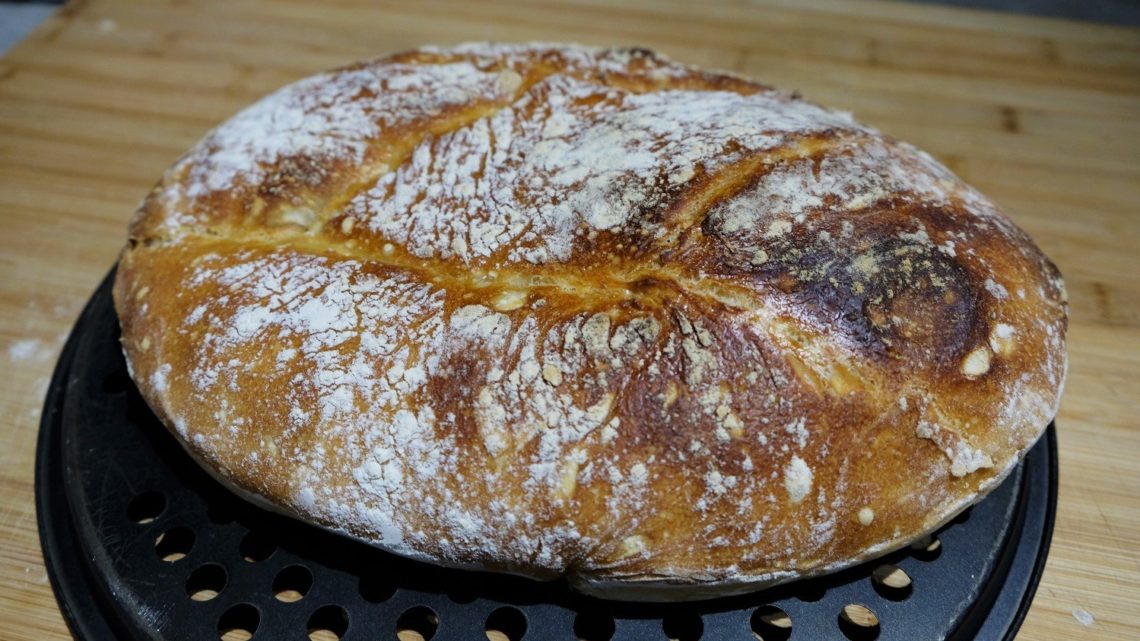 Want a perfect bread and easy to do? Here is my recipe for the easiest no-knead casserole Bread. The hardest thing is to wait before eating… I added some corn flour because I had some but you can do it using only wheat flour.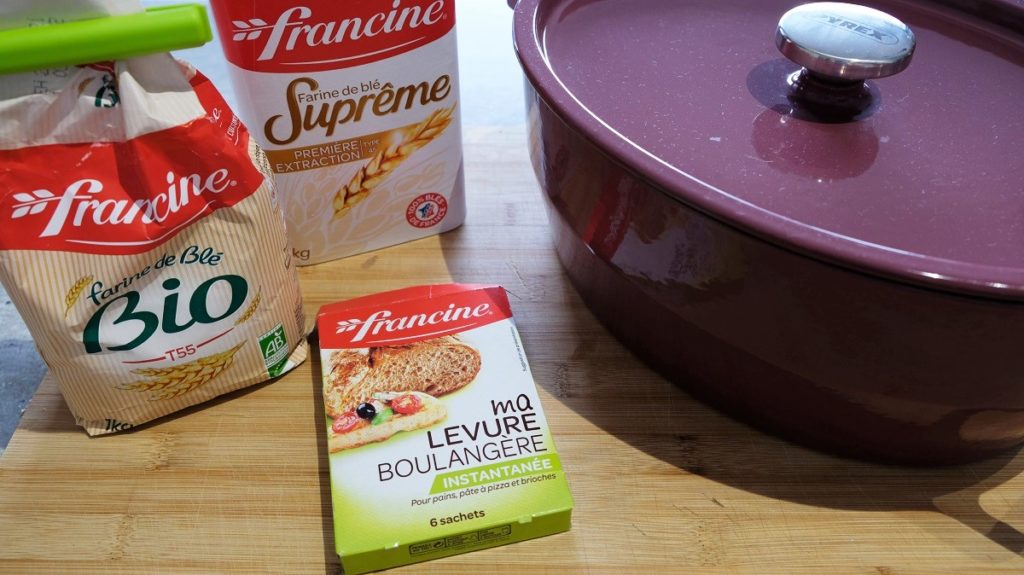 Ingredients:
220 g T45 wheat flour
220 g T55 wheat flour
10 g corn flour
5.5 g express yeast
10 g salt
400 g water
Recipe:
In a salad bowl, combine the yeast with water using a spatula. Add the four and salt and combine all the ingredients together until it forms a dough. Cover the bowl with cellophane and let it rise for 6h30-8h (it took 6h30 for me, then, the dough was falling). Flour your countertop and hands, remove the dough from the bowl and place it on the countertop. Fold up the dough on itself from each side (4 times total). Then, turn it on itself on the countertop (don't turn over) for 1-2 minutes. Then, place it on a floured greaseproof paper and cover with a towel. Let it rest for 1h. After 1h, place your cast iron casserole in the cold oven and pre-heat at 500°F (270°C). Flour your bread and score it with a knife or razor. Cut the greaseproof paper all around the bread. When the oven is ready, remove the casserole and place your bread inside. Cover it and bake in the oven at 470°F (240°C) for 22-25 minutes. After this time, remove the cover and let it bake again for 22 minutes. When it is ready, remove the casserole from the oven and place your bread on a shelf to let it cool down. You know it is ready if the bottom sounds hard and hollow. Wait at least 20-30 minutes before cutting and eating.
---