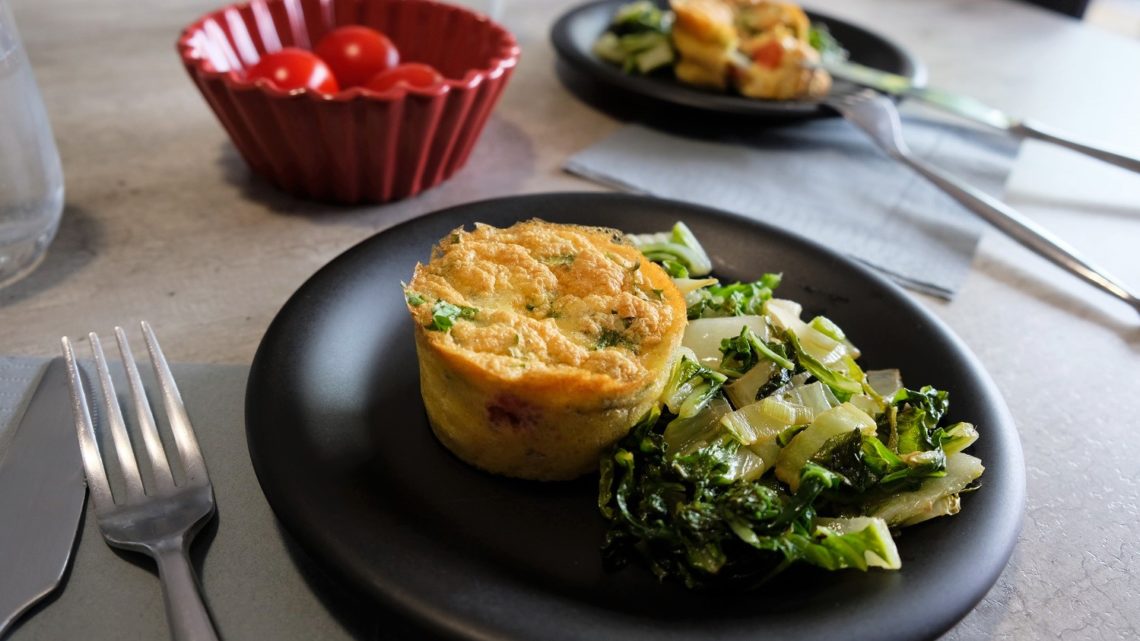 I am pretty sure you already know how to make Breakfast Egg Muffins. Those little things are just way too easy and quick to prepare. You can vary the taste by adding whatever you want inside it depending on the season and what you still have in your fridge. Even if they usually are served for breakfast, I enjoy to have them for lunch or even dinner… Fresh and healthy, you can eat them hot or cold. Here, I served it for dinner with chinese cabbage and some spring onion cooked in a pan for 5 minutes at medium temperature. I seasoned it with pepper and 1 tablespoon Maggi liquid seasoning.
Ingredients for 6 muffins:
5 eggs
1 big tomatoe or 5-6 small ones
1-2 shallots
1 spring onion
8 chives pieces
3-4 parsley pieces
4 tablespoons parmezan
1 tablespoon butter
pepper
salt
Recipe:
Preheat the oven at 356°F (180°C). Cut the tomatoes, shallots, spring onion, chives and parsley. Grease the muffins baking pans and drop off the ingredients in this order: tomatoes, shallots, spring onion, chives, parsley and parmezan. In a bowl, beat the eggs and season with salt and pepper. Pour the eggs on the other ingredients already in the muffins baking pans. Bake for 15 minutes in the oven. Remove from the oven and wait at least 5 minutes before removing from the baking pans.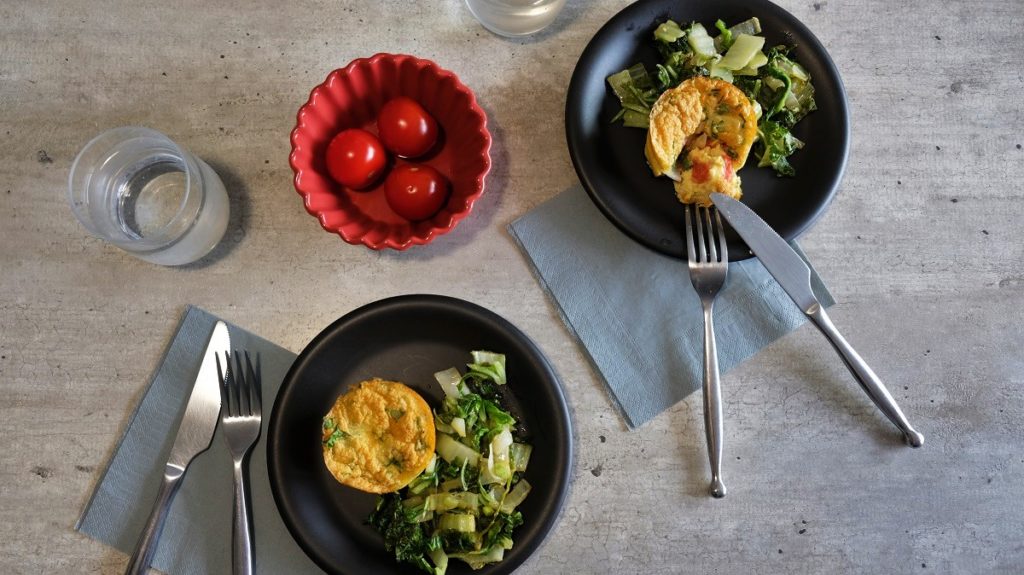 ---