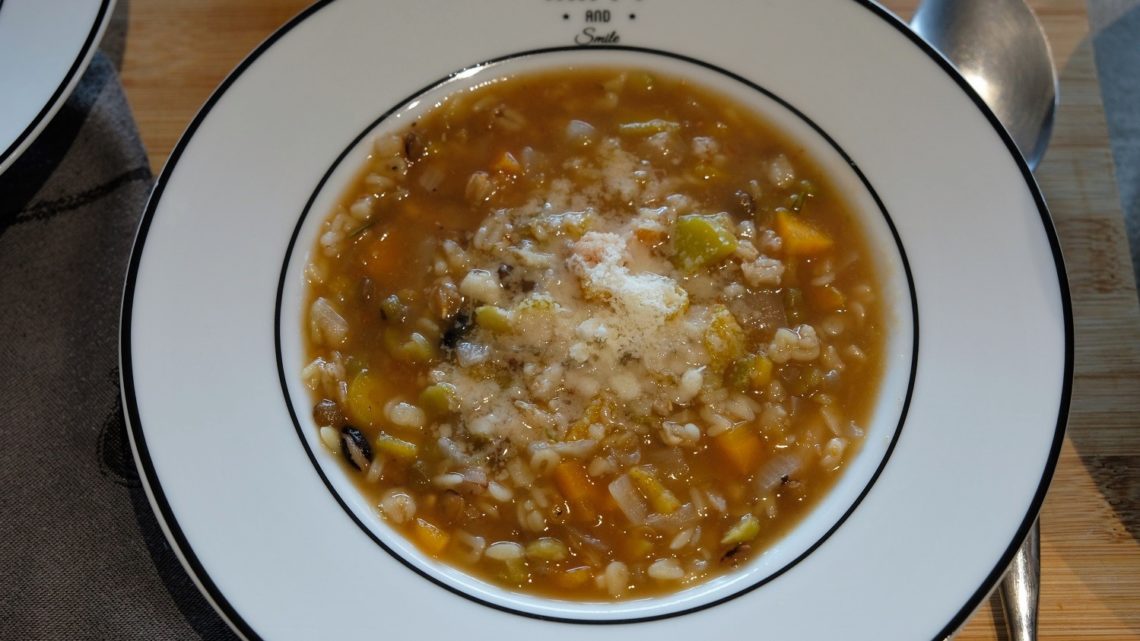 Minestrone soup is an Italian soup made with good summer vegetables. Usually made with tomatoes, carrotts, onions, leeks, zucchinis, beens, garlic and pastas, I made this one with some products from my garden.
Ingredients for 4 people:
6 small carrots
4 small tomatoes
1 and 1/2 onion
2 garlic cloves
1.3L water
1 chicken stock cube
65 g small pastas
150 g mix dry red lentils, green lentils, split peas, mungo beans, black beans, white beans, barley and spelt
2 tablespoons olive oil
1 bouquet garni (fresh thyme+bay leaf)
12 basil leaves
1 teaspoon black pepper
Some grated parmesan cheese

Recipe:
Chop the onions, carrots and garlic. Place a sauce pan on the burner at medium temperature. Add the olive oil, onions and garlic. Mix and let cook 2-3 minutes. Add the carrots and mix, then, let cook again for 5 minutes. Crumble the chicken stock on top, then, add the water, bouquet garni and dry beens and lentils mix. Make it boil, then, reduce the heat at medium-low temperature and let cook for 50 minutes with a cover. During this time, remove the tomatoes' stem and place them in a blender with the basil leaves. Mix and pour it in the soup when the 50 minutes cooking time are over. Also add the pastas at the same time, mix everything together with a spoon and let it cook for 10 minutes. When it is ready, serve with some grated parmesan cheese on top. You can also add some chopped parsley.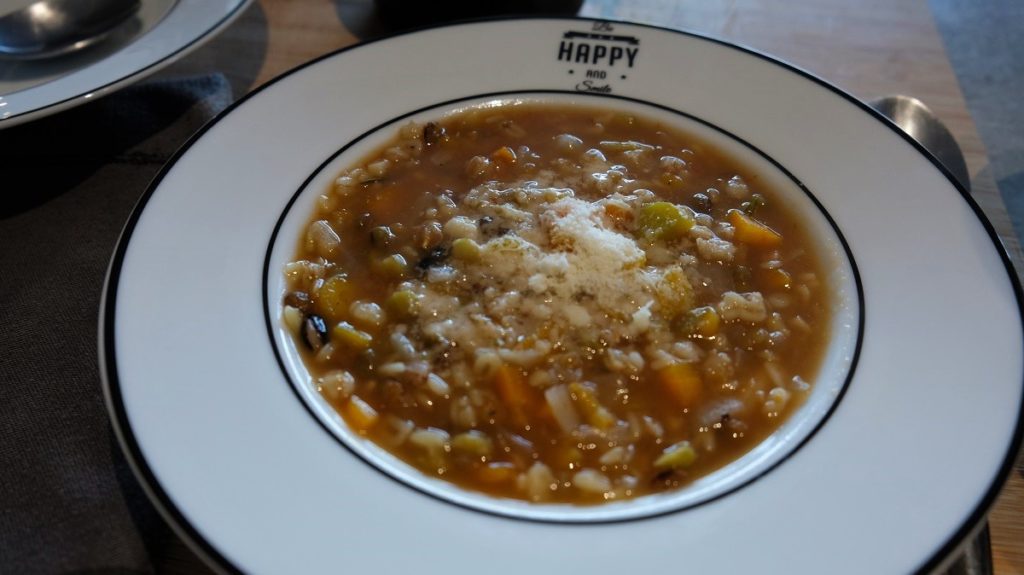 ---