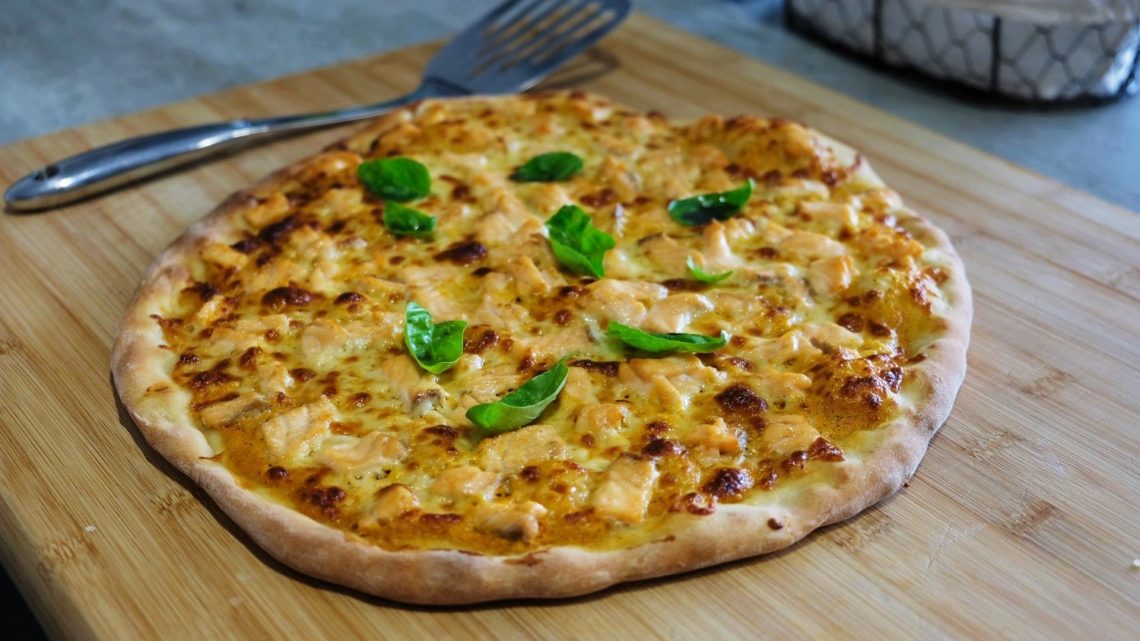 Love pizza and fish? Or maybe you never found the perfect fish pizza? Here is my husband's very good recipe for a perfect Salmon Pizza! We chose to prepare our own dough (that is so much better) but you can also chose to buy one already made and just fill it with your sides.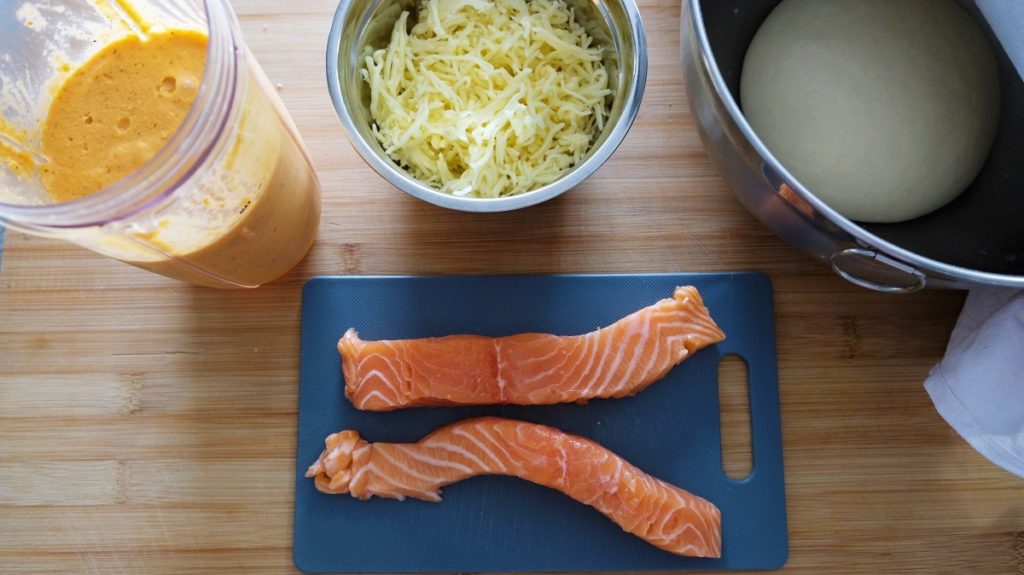 Ingredients for the dough:
250 g flour T45
5 g fast bread yeast
1 teaspoon salt
15 cl warm water
2 tablespoons olive oil
Ingredients for the sauce:
1 tomatoe
1/4 onion
1 tablespoon olive oil
1 teaspoon liquid cream
1 teaspoon Maggi liquid seasonning
1 teaspoon aneth
1 teaspoon black pepper
Ingredients for the sides:
150 g grated Mozzarella cheese
200 g fresh salmon
6 basil leaves

Recipe:
Prepare the dough combining the flour, salt and bread yeast with a wood spoon in a bowl. Add the water still mixing until homogeneous. Add the olive oil and mix again. When you can not see any more flour inside the bowl, knead with hands during 15 minutes. Then, let it rest for 1h inside the bowl covered by a household linen. Knead again for 15 minutes and let it rest again for 1h in the covered bowl. Prepare the sauce using a blender. Place inside all the ingredients together and mix. Cut the salmon small pieces, do not forget to remove the skin. Preheat the oven at 465°F (240°C). Shape the dough on a countertop dust with flour, then, place it on a shelf covered with baking paper. Spread the sauce on the pizza, then, add the salmon and the Mozzarella cheese. Place the pizza inside the oven and bake it for 9 minutes. When it is ready, remove from the oven and let it cool a few minutes before adding the basil leaves on top. Your pizza is ready, enjoy your meal!
---