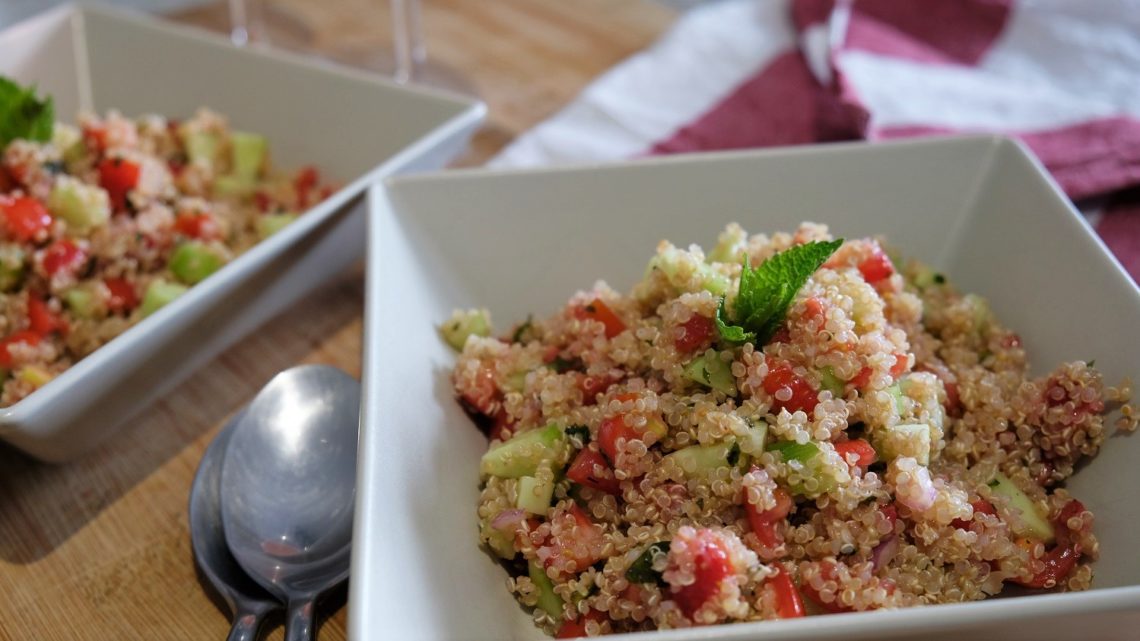 Since I am allergic to lemon, red pepper and green pepper, I cannot eat tabbouleh. So, I have decided to make my own without those ingredients and created a delicious recipe with quinoa insted of couscous. Here is my quinoa tabbouleh recipe for summer…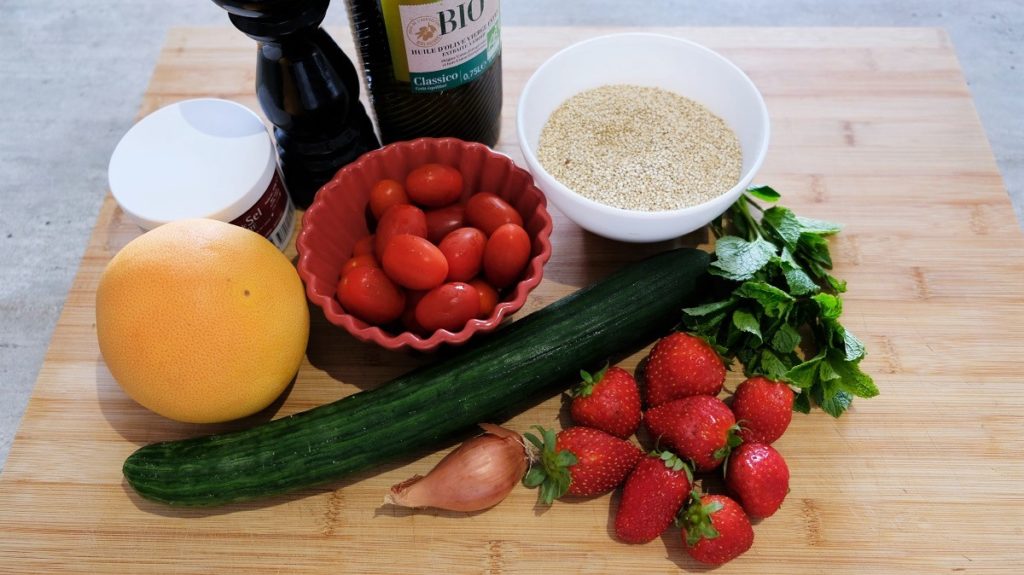 Ingredients:
200 g quinoa
16 cocktail tomatoes
8 strawberries
1 cucumber
1 shallott
1/2 grapefruit
2 tablespoons olive oil
1 handfull of fresh mint
salt & black pepper

Recipe:
Pour a large amount of water in a sauce pan on the burner and make it boil. Then, reduce the heat at medium temperature and add the quinoa. Cook it the time needed (for mine 12 minutes). Then, wash it under cold water in a colander and let it drain. Peel and chop the shallot and place in a bowl with the olive oil and the juice of a half grapefruit. Wash and cut the tomatoes and strawberries in very smal cubes. Peel and cut the cucumber in small cubes as well. Wash and chop the fresh mint. Put all the ingredients in a large salad bowl with black pepper and salt (the quantity you want) and mix. Your tabbouleh is ready!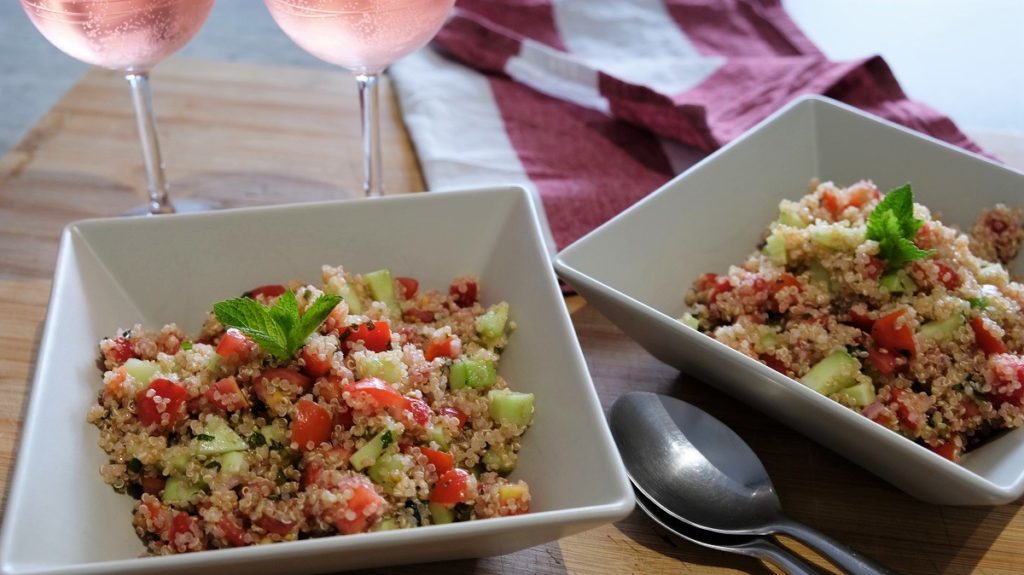 ---