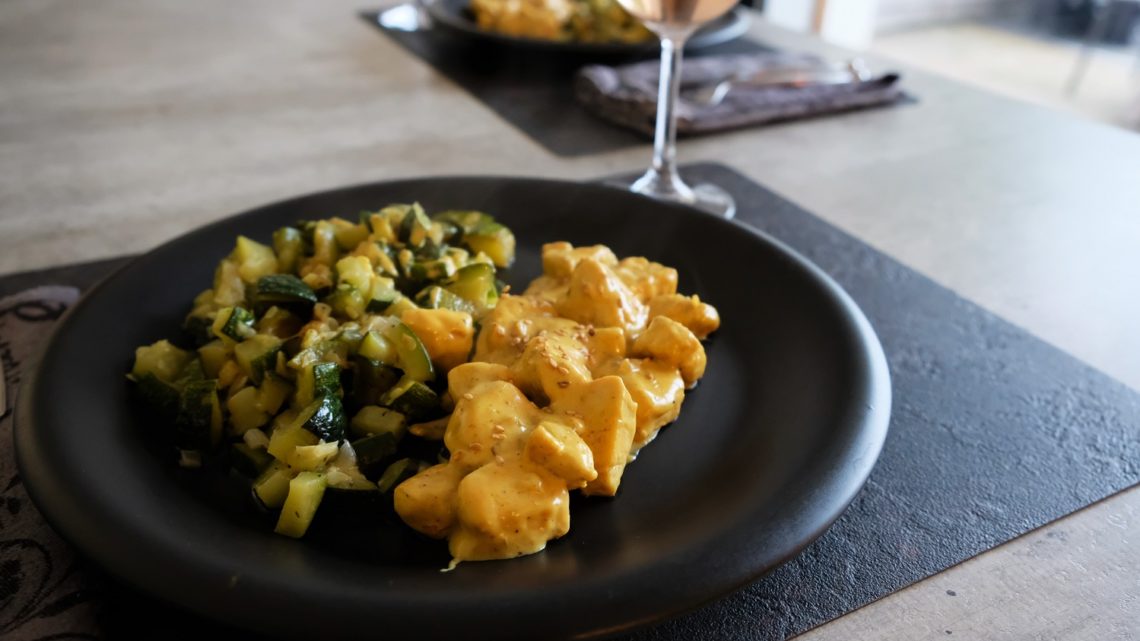 If you love chicken and indian cuisine, here is my really simple recipe for cooking an Indian Chicken with curry and cream! You can make it dairy free by replacing the cream by coconut cream which is really good too!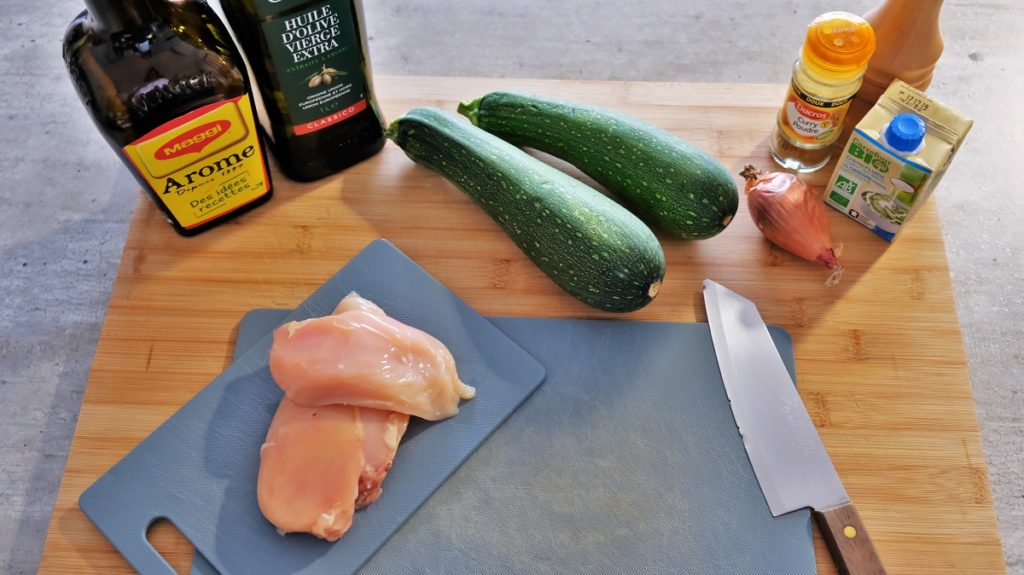 Ingredients:
2 chicken breasts
2 zucchinis
1 shallot
20 cl 12% liquid cream
4 tablespoons olive oil
2 tablespoons curry powder
1 tablespoon sesame seeds
1 teaspoon Maggi liquid seasoning
1 teaspoon thyme
Salt & black pepper

Recipe:
Cut the zucchinis in small cubes and chop the shallot. Place a frying pan on the burner at medium temperature and add 2 tablespoons olive oil. Add the zucchinis and cook it for 5 minutes stiring regularly. Add 3/4 of the shallot, stir and cook again for 15 minutes covered. Cut the chicken breasts in cubes (big as a walnut). Place another frying pan on the burner at medium-high temperature with the 2 other tablespoons olive oil. Add the chicken and sear until brown. Reduce the heat at medium temperatur and add the shallots, curry powder and black pepper. Cook for 2-3 minutes, then, add the liquid cream and Maggi liquid seasoning. Stir and cook for 5-8 minutes unitl the cream thicken. Serve in a plate with the zucchinis aside and spread sesame seeds on the chicken.
---