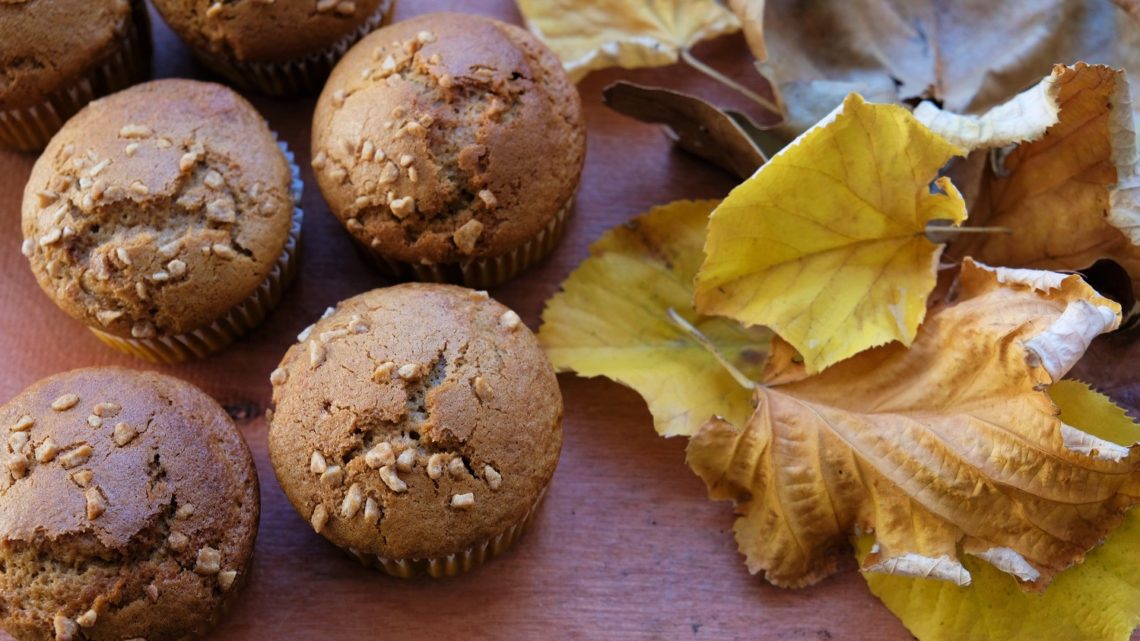 I really wanted to cook those delicious muffins since a while so when our weekend plans were canceled, I decided to make some for the very first time. If you are a gingerbread fan, you really should cook them too!
Ingredients for 12 muffins:
115 g maple syrup
60 g butter
185 g flour T45
50 g brown sugar
11 g baking powder
50 g liquid cream or yogurt
60 ml milk
1 egg
1/2 teaspoon liquid vanilla extract
1/2 teaspoon grounded cloves
1/2 teaspoon grounded cinnamon
1/2 teaspoon grounded ginger
Hard maple nuggets

Recipe:
Preheat the oven at 210°C. Pour the maple syrup and butter in a sauce pan and place it on the burner at medium heat to melt it. In a big mixing bowl, mix together the flour, cinnamon, ginger and cloves. In another bowl, whisk the egg with the milk and cream, then, add the sugar and whisk. Finally, also add the maple syrup and melted butter and whisk. Pour the liquid in the solid and mix together with the whisk. Using a spatula, pour the dough in individual muffin pans and add some hard maple nuggets on top. Bake 5 minutes at 210°C, then, reduce the heat at 180° and let cook again for 16 minutes. Remove the muffins from the oven and let cool down 10-15 minutes before serving.
---