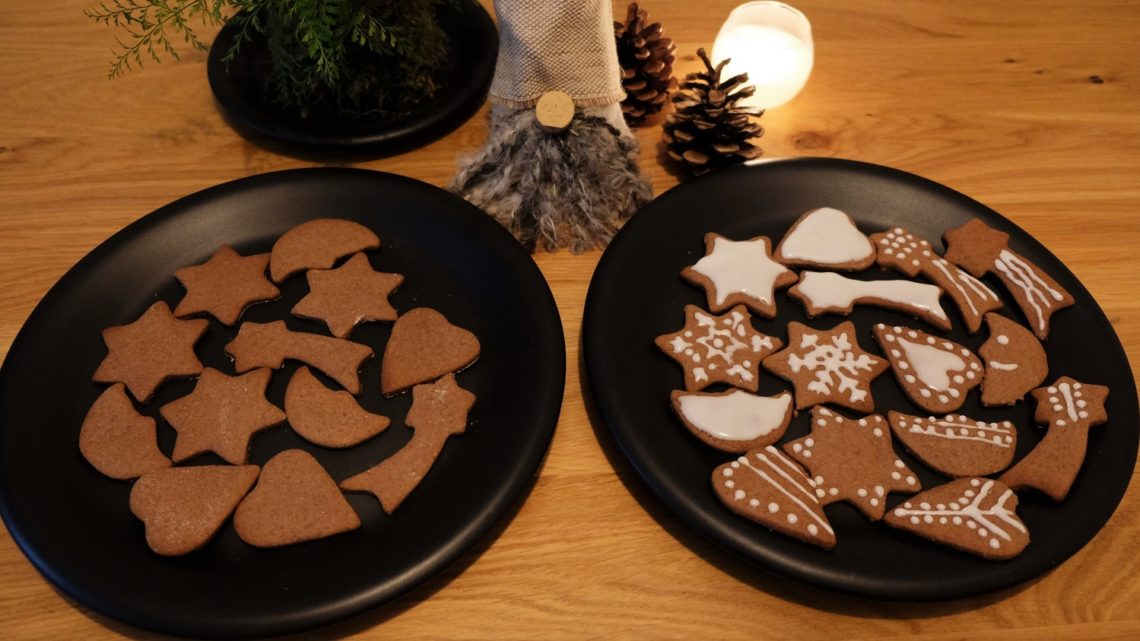 Every year for Christmas time, I enjoy baking those gingerbread cookies. They are part of my routine for the holiday season since I am a child. We used to prepare those ones with my familly and this is a nice tradition to share with kids. This recipe is for 85 small cookies.
Ingredients:
350 g all purpose flour
175 g brown sugar
125 g butter
1 egg + 15 g egg white
4 tablespoons honey
1 tablespoon cinnamon powder
1 tablespoon cacao powder
1 teaspoon ginger powder
1 tablespoon water
100 g icing sugar

Recipe:
Place the honey, butter, brown sugar and water in a mixing bowl and heat them in a bain-marie. Remove from the bain-marie when everything is melted and let rest 5 minutes. Then, add the egg, spices and cacao and mix. Add the flour and combine everything together with a spatula or spoon. Form a ball and cover the mixing bowl with a cellophane, then, place in the fridge for 1 hour. After this time, pre-heat the oven at 175 °C. Dust your kitchen counter with flour and lower the dough on it using a rolling pin. It must be 2 millimeter high maximum. Using cookie cutters (you can chose the shape you want), cut your cookies and place them on a baking tray covered with a greaseproof paper. Cook them 8 minutes and let them cool down then before decorate. With the dough remained, form a new ball and lower it again to prepare some more cookies until there is no more dough. When all your cookies are ready and cooked, prepare the icing. In a mixing bowl, pour the egg white with the icing sugar and mix whith a whisk. Then, prepare your pastry bag with a very thin piping tip and pour the icing inside using a rubber spatula. Decorate your cookies the way you want and let dry 10 minutes before eating.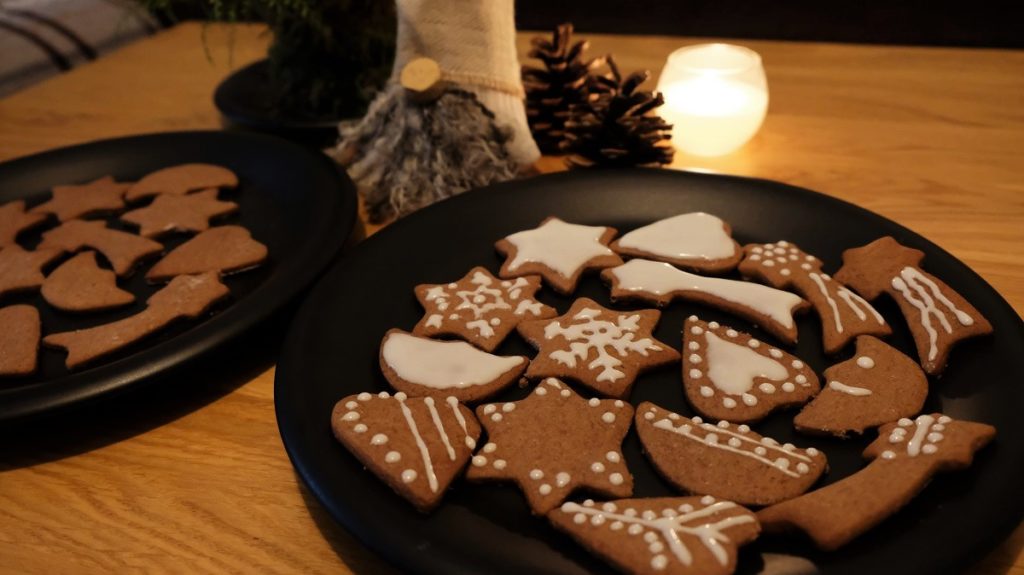 ---