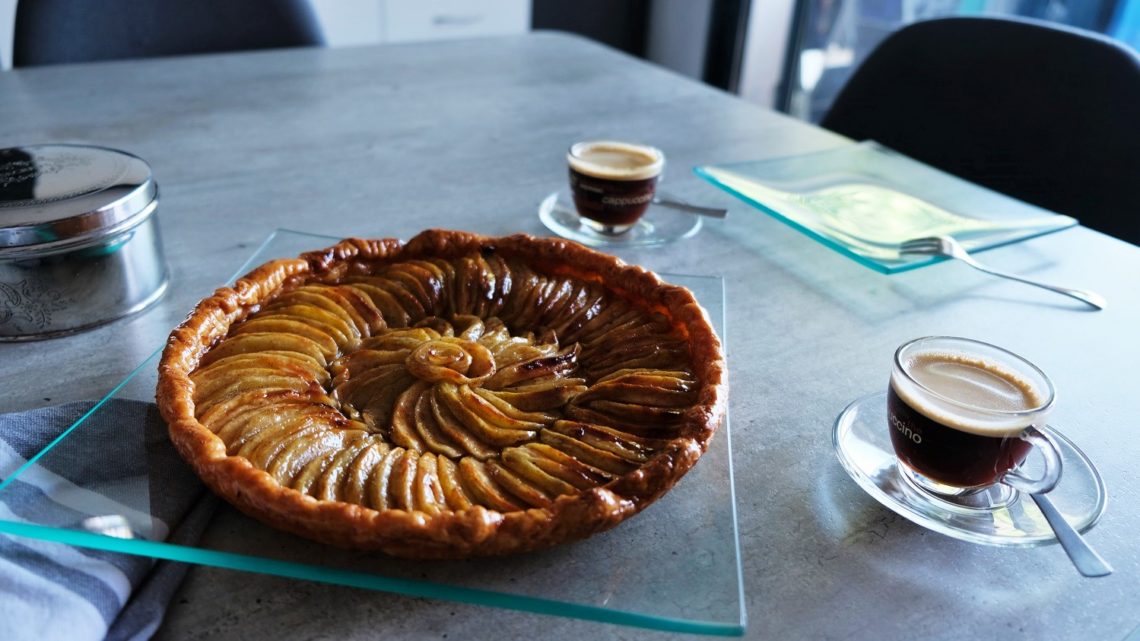 Autumn equals apple season! So many ways to cook them, salted or sweet and one of my favorite recipe is my husband's apple pie…He uses Granny Smith apples for getting more sourness in the pie, moreover, the texture is better after cooking and remain easy to handle for creating a beautiful pie decoration.
Ingredients:
5 Granny Smith Apples
1 puff pastry
1 egg yolk
1 tablespoon butter
1 tablespoon cinnamon
2-3 tablespoons sugar
Recipe:
Peel your apples and cut them in slices removing the core. Place a sauce pan on the burner at medium temperature. Add the butter and then, the apple slices. Stir in the apples in the butter and add the suggar and cinnamon. Mix again and cook it until your apple slices are soft enough to be handle without breaking (your apples should have disgorge their water). Place them in a colander over a bowl and let them cool down (keep the juice they will create in the bowl). Preheat the oven at 350°F.Place the puff pastry in a pie plate and poke holes with a fork. Spread on the egg yolk using a brush and place the plate in the oven for 30 seconds. Remove from the oven and place your apple slices all over the puff pastry overlapping them together. Place the pie in the oven for 20 minutes. In a sauce pan, pour the apples juice from the bowl and mix it with a few sugar while heating for a minute, it will create the frosting. Remove the pie form the oven and spread the frosting all over the pie (including the dough) using a brush. Place again in the oven for 5 minutes. When ready, remove from the oven and let it cool before serving.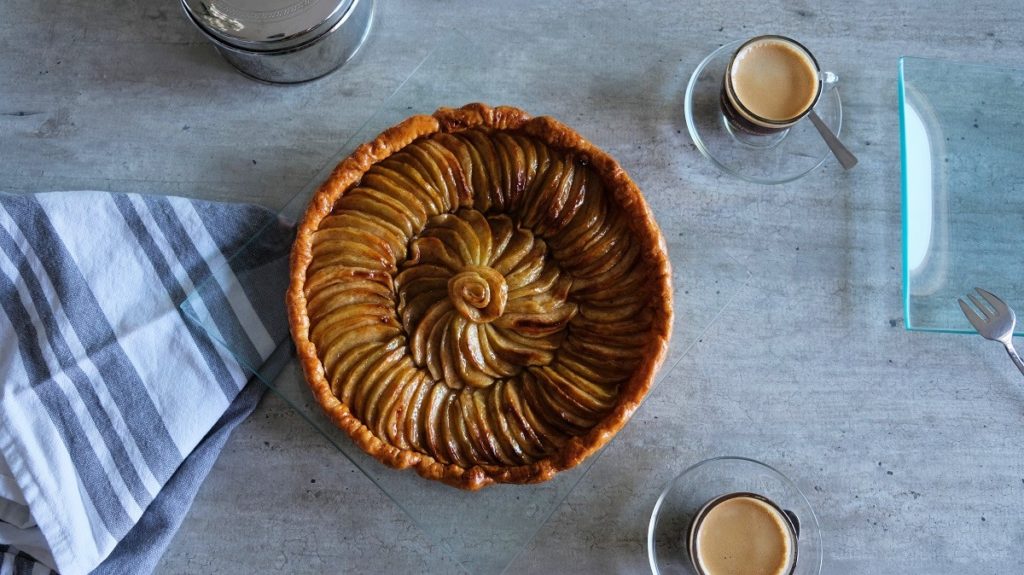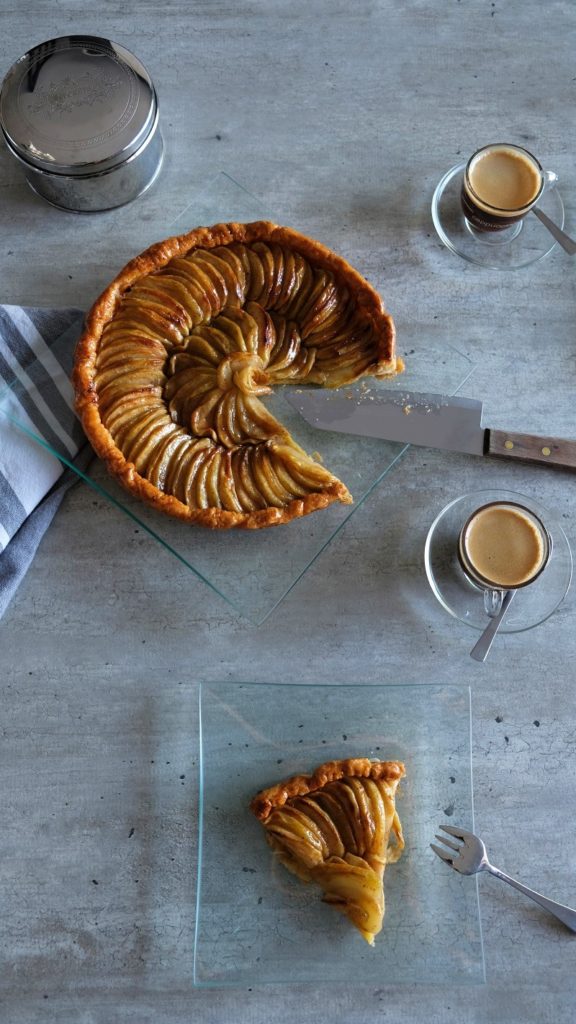 ---