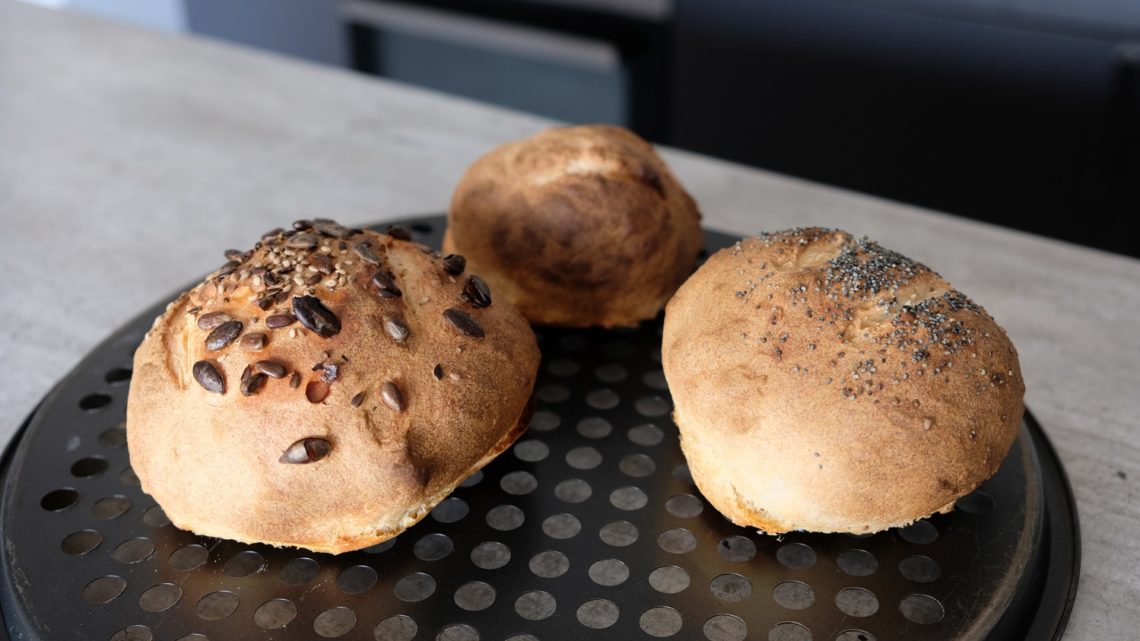 What is better than home-made bread for breakfast? When it is still warm just out of the oven… My husband made some a few days ago and I have been lucky to watch him preparing and help for topping! For the flour, we used a fluid one and for the yeast, we have chosen a fast one.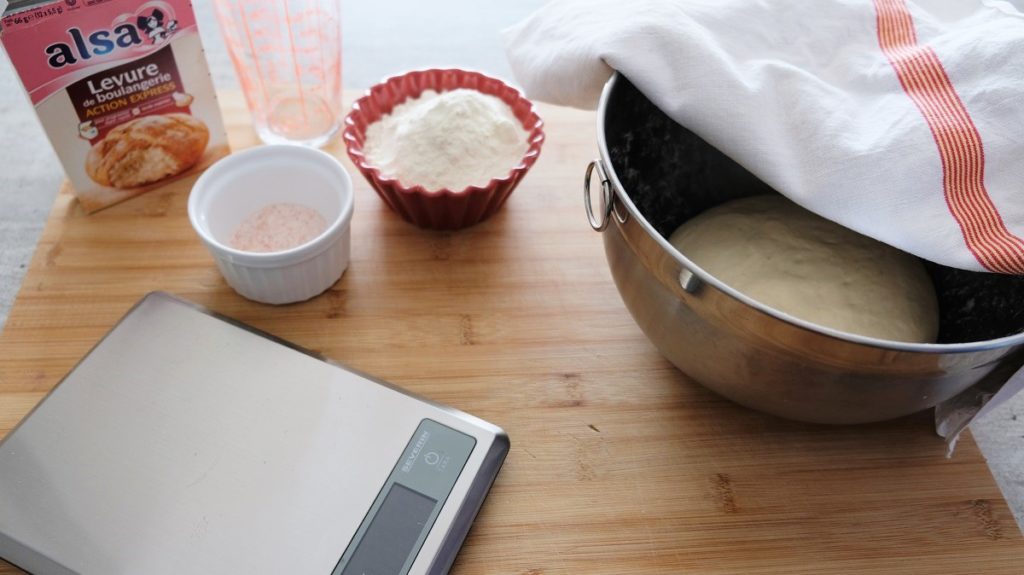 Ingredients:
250 g flour
5 to 7 g salt
160 g water
5 g yeast
Recipe:
In a mixing bowl, place de flour and salt. Add the yeast and mix it. Add the water bit by bit kneading but keep a few for later (0.5 fl oz). Knead for 20-30 minutes, then, add the kept water and knead again 1 minute. Let the dough in the bowl and cover it with a moist linen. Let it stand for 45 minutes. Knead again strongly for 20-30 minutes and let it stand again for 1h. Flour the kitchen counter and roll out the dough. To make individual breads, cut it with a knife in 3/4 pieces. Shape in balls and place on your baking pan covered by a greaseproof paper.
You can also add some seeds for topping (poppy, gourd, sunflower, chia, flax…). Humidify your breads with a spray and let it swell up for 30 minutes. Preheat your oven at 464°F (240°C) convection mode. Mark your breads with a razor blade with 2 lines on top (cut the dough, do not press it). Place your breads in the oven and spray again with water. Bake for for 25 minutes. Remove it from the oven and place on a shelf for cooling.
---